Despite only beginning to make large-scale waves recently, the American singer-songwriter Jhené Aiko first came onto the scene in 2002. She first contributed vocals to the R&B group B2K before planning to release her debut solo record in 2003.
Despite this, she decided to pull out of the deal to further her education before returning to music in 2011. Since then, Aiko has developed through each release and continues to create captivating music to this day.
I've dedicated this article to the delicate, soulful love songs of Jhené Aiko. You're bound to find some new favorites here, along with some with a bit more bounce and experimentation!
1. Stay Ready (What A Life)
Album: Sail Out
Released: 2013
Starting the list off we have the wonderful, atmospheric "Stay Ready (What A Life)" which features Kendrick Lamar. Its synth-led soundscape envelops us in a warmth that's only amplified by Aiko's serene vocals and humming before she eventually raps a little herself. The punchy rap from Kendrick Lamar is a great change of pace for the track as it shifts forms throughout, making it a varied listening experience.
If you're looking for a mainstream-friendly introduction to Jhene Aiko, I'd recommend "Stay Ready".
2. The Worst
Album: Sail Out
Released: 2013
"The Worst" is, as it may be suggested, more of a breakup song than a love song. Dedicated to a particularly bad lover, Jhene Aiko is venting her frustrations toward him through this song. The constant repetitions of "I don't need you" before eventually admitting she does want him to mirror the to-and-fro feelings we all experience throughout breakups.
I think the trip-hop-inspired beat carries this track along beautifully, and the line "you weren't special until I made you so" is fierce and empowering.
3. Love
Album: Chilombo
Released: 2020
Here we have a very different love song from its traditional place in mainstream music. "Love" is Jhene Aiko's carefree, joyous ode to finding love within everything in life, primarily ourselves. Aiko sings that without love, the world is a cold place and living becomes a wonderful experience when we open ourselves up to love and joy.
If you're looking for a simple summer song that's bound to put a smile on your face and a stomp in your step, "Love" is the song for you.
4. While We're Young
Album: Trip
Released: 2017
Self-described as her 'ideal love situation', "While We're Young" is Aiko at her most innocent with a rebellious flair. It maintains that fairytale ending we all first imagine when we fall in love for the first time: running away together and never looking back. That naive, soulful love is a wonderful experience and Aiko tries to replicate that in this track.
While not many relationships work this way, in "While We're Young" we're brought along on Jhene Aiko's loving fantasy that is sweet and heartfelt.
5. New Balance
Album: Trip
Released: 2017
While other songs on this list have so far been masterfully produced and mixed with several instruments, "New Balance" is Jhene Aiko laid bare. All that she is joined by is a lonely piano as she offers an emotional ode to one of her love interests.
I think this is a vulnerable offering from Jhene Aiko that works very well as a palette cleanser on her 2017 record, Trip. This raw emotion pairs well with the concept of falling out of love and falling back in love with someone else post-healing.
6. When We Love
Album: Trip
Released: 2017
"When We Love" is love in its simplest form. It's moved past the infatuation stage in this song and has become fully formed into 'true', workable love. There's a concept of togetherness in this track where each member has their qualities that Jhene Aiko is doting over, and if it's all it's meant to be, it'll be a love that'll last forever.
It may not be the most exciting track off Trip, but it's a beautiful love song with a strong message.
7. You Are Here
Album: Trip
Released: 2017
Trip presented us with many love songs that approach the theme in several ways. Different from the purity of "When We Love", "You Are Here" deals with the insecurities that can come with love after having your heart broken. Here, Jhene Aiko is singing about how she feels her love interest is right for her but is afraid of hurting again after opening herself up.
The gentle beat complements the insecurity this track emits, and the synth leads help create an alluring melody.
8. Lightning & Thunder
Album: Chilombo
Released: 2020
I couldn't think of a better pairing of voices than Jhene Aiko and John Legend. Despite his powerful voice, Legend complements Aiko's tonalities with grace and their voices blend in a gorgeous, silky note to old lovers.
There's a protective, loving aura that's projected throughout this track as the two sing of the care they still have for each other. As "Lightning & Thunder" suggests, sometimes fate is a cruel mistress; but we can still care for one another.
9. OLLA (Only Lovers Left Alive)
Album: Trip
Released: 2017
"OLLA (Only Lovers Left Alive)" is a great example of Jhene Aiko's experimentation as her career progressed. Moving from the piano to a danceable, groovy pop hit, "OLLA" is accompanied by Big Sean as they muse on the end of the world and find solace in each other there. Of all places, they take shelter in a skating rink for safety and thrive together through the apocalypse.
It might not be the most traditional love story, but it's a sweet song with an uplifting beat that fits well into Aiko's discography.
10. Blue Dream
Album: Souled Out
Released: 2014
"Blue Dream" is my favorite song from Jhene Aiko. It encapsulates all the magic and beauty of her angelic voice, paired with the serene, lounge-like calm of her instrumentals in one soothing package. The track is a hopeful ode to a budding relationship that could either be platonic, familial, or romantic and essentially a daydream of what could come out of it.
If there's someone special in your life that you want to show appreciation for, show them this song. It's a heart warmer, without a doubt.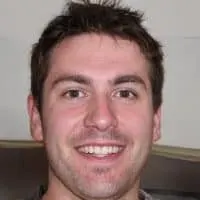 Alex is a man of many talents. He's been playing music since he was young, and has been the main content writer at Tone Start for the past few years. Alex loves to play around with different styles of music and enjoys listening to anything from country to classical.