Share on facebook
Share
Share on twitter
Tweet
Share on pinterest
Pin
John Legend is known for his incredible songwriting skills and brilliant way with words. He is perhaps best known for his endless supply of love songs, and in this post, I'd like to share some of my favorites with you. Who knows – you might find your next favorite.
So without further ado, here is my list of the best John Legend love songs!
1. Bigger Love
Starting us off is one of the more recent releases from Legend, which is quite different from the love song sound that we know and love the singer from. It's got a more poppy feel, with an upbeat drum beat and electronic instrumentation that invites you to get up and dance with that particular person.
John sings in his signature rich tone that's as smooth as butter. He's got a fantastic way with words, and he lets this talent shine through in all its glory with Bigger Love – a song that's worth listening to.
2. A Good Night
You've probably already heard A Good Night on the radio a few times. It's one of the most popular songs that the artist has ever released, featuring a groovy club sound that makes you want to get up and dance.
And with lyrics like "I think I just met my wife," how could you not? This is a dance song through and through, and it's going to be stuck in your head for days after listening, so get ready for your next earworm.
3. Conversations in the Dark
Let's get a little more mellow and emotional with Conversations in the Dark, another incredibly popular love song from John Legend. It's a simple little number that gets its message across beautifully.
It's a dedication to your loved ones that you'll be with them forever. It could easily be your next "our" song, but then again, pretty much any of the songs on this list could be – that's the beauty of John's incredible songwriting.
4. Made to Love
Now, here's a song that's definitely going to get the emotions flowing. Made to Love has a sensual sound that makes you want to get as close to your partner as possible, and with its unbelievably catchy chorus, you're going to have a hard time getting this song out of your head.
Made to Love is one of those songs that is best experienced by watching its music video. So, if you've got the time, I strongly suggest you watch the whole MV through – it's beautiful and sends a powerful message of love.
5. Love Me Now
Love Me Now is another of John Legend's love songs with a more dance feel, with its upbeat tempo, catchy backing track, and simple melody. If you and your partner love to dance, I strongly suggest listening to Love Me Now.
It's one of the singer's most famous songs and was featured on the radio for months after being first released. Of course, the same can be said for many of the songs on this list because Legend is just that good of a songwriter.
6. I Love, You Love
Taking a bit of a trip down memory lane, I Love, You Love up next, a song off of John's Evolver album. It's got a slower, soulful sound, featuring John's haunting vocals and a lovely guitar accompaniment.
It almost sounds like it will be freeform throughout the entire song, but eventually, the drums kick, and this song bursts into a fit of euphoria. It's one of my favorite Legend songs and is criminally underrated, in my opinion.
7. You & I (Nobody in the World)
This is a song that will get the waterworks flowing, so be sure to have some tissues on hand before you give You & I a listen. It's a beautiful song that carries a lot of emotional charges, so prepare to cry!
It's a song about loving someone precisely the way they are, without conditions, and is an expression of love in its purest form. It represents the feeling of looking at your loved one and thinking, "Wow, you're just perfect in every way."
8. Each Day Gets Better
Each Day Gets Better is another song from John's earlier career and comes from his Once Again album. It has a retro, funky feel that makes it the perfect song to dance to with your lover at 3 AM.
While it might not be one of the singer's most popular tracks ever released, it's a brilliant song nonetheless and is worth listening to. For me, it falls into the easy listening category and would be a great song to play in the background of your chores on a Sunday morning.
9. Save Room
Once again, I don't doubt that you've already heard Save Room before. It's one of John's most famous numbers and received a whole lot of airtime on the radio when it was first released – and for a good reason. It's a fantastic song.
It epitomizes John's early sound, with a groovy drum beat, catchy chorus, and a melody that will get stuck in your head for days on end. This is a lovemaking song, and it's evident from the get-go, so maybe don't listen to it with your parents in the room.
10. P.D.A (We Just Don't Care)
And finally, I thought it would be fitting to end with one of the songs that put John Legend on the map as a musician and songwriter. P.D.A. It's a beautiful little song with a clear message and features the groove sound that John was known for in his early career.
He sings in his signature raspy vocals over a jazzy chord progression and upbeat drum backing track that makes you want to get up and dance. This is one of those songs you blast during those late-night drives and is definitely worth listening to.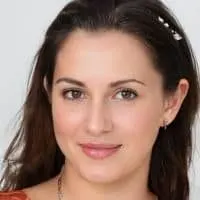 Alexandra loves playing the piano and guitar. She has always been a music lover, but it wasn't until she was in high school that she realized how much she loved to play. It allowed her to express herself without having to be verbally expressive, which is something she found very empowering.