Share on facebook
Share
Share on twitter
Tweet
Share on pinterest
Pin
An artist who knows no bounds, John Mayer has a unique voice and a talented capability to write memorable love songs that'll last. He's known for many different records that stay on repeat for many listeners, but the more sensual records hit home for many of his listeners.
Love songs offer a universal form of communication that can be shared and understood by all, and John's music definitely has a way of bringing people together.
Keep reading through this article to get a comprehensive look at the 10 best John Mayer love songs of all time!
1. Who You Love (Feat. Katy Perry)
Released in the early 2010s, the song offers a few elements from multiple genres and delivers soft percussion and a primary focus on the vocals. It carries a lighthearted melody that isn't too brash yet adds to the sentimental qualities of the record.
He's joined by Katy Perry, who boasts a unique vocal prowess all on her own, and is an excellent addition to the storytelling on "Who You Love." There are contrasting views in the lyrics, which seem to tell stories from each side of the same coin.
2. Your Body Is a Wonderland
This record can be found on his album Room for Squares, and I can confidently say this is one of the best John Mayer love songs as it's a highly memorable part of early 2000s music. Not only does the record bring a nostalgic quality, but its production value still holds up today.
"Your Body Is a Wonderland" may bring a calming tone, but it's still relatively sensual, and it's a song that has been shared between lovers ever since its release. The song goes through quite a few changes sonically which makes it feel like a multi-layered journey for listeners.
3. Love Is a Verb
This record has very minimal instrumentation, and each note will sink you deeper into your feelings. "Love Is a Verb" provides a raw take on the topic as it can come with many highs and an equal amount of lows that many people can relate to.
Although the artist is more than capable of higher energy songs, his slower jams like this one have some of the most lasting impacts out of his discography. His rippling vocals and airy reverberation in the production will keep you around for the end as it's a story you'll want to finish.
4. Love on the Weekend
This song is one of John Mayer's more recent releases, yet it still delivers everything we love about the artist. Although he's aged and evolved as an artist, the sound he's known for hasn't gone anywhere, and "Love on the Weekend" is proof of that.
Many find the lyrics to send a relatable message that they can reflect on, and John's nonchalant and almost whispered vocals quickly get attached to our subconscious. Love is a tricky topic, and John has a fantastic way of translating that into music that his listeners can't get enough of.
5. A Face to Call Home
Offering a slow sway that's an excellent choice for a slow dance with your significant other, the lyrics bring a sentimental quality that can be shared by lovers. John's music provides such a clear and direct message that it translates many people's feelings into words they couldn't come up with themselves.
The song does an excellent job of reminding listeners that love isn't always painful and that you can someday find your comfort and peace. John's music shows a lot of what he goes through himself, and I feel that's part of what makes people so attached to his music.
6. Waitin' On the Day
This song can be found on his album Paradise Valley, and although the project is stacked with memorable records, "Waitin' On the Day" still stands as a favorite for many listeners. It's a record that focuses on the struggles that come with love and the highs and lows that are somewhat unavoidable.
I feel this is one of the best John Mayer love songs as it delivers a soft yet unfiltered look at what love can do to a person. Moreover, the simple production quality is part of what makes this record so replayable.
7. XO
Serenading listeners with a passionate harmonica, "XO" has a great contrast of the positives and negatives of dealing with love. There's a feeling of comfort that the instrumentation provides that's sentimental yet makes you feel like everything is going to be okay.
The record slowly progresses, adding more dynamics as the story evolves, and this trait is what keeps listeners around to the end. John's voice has a lot of range, but many of his love songs show the softer side of his vocals, which do a great job of adding to that sensual quality.
8. Love Song for No One
"Love Song for No One" is definitely one of the more uptempo records on this list as it exudes many indie-pop dynamics alongside a driving percussion for added energy. Although the lyrical content is relatively sad, the contrast to the instrumentation shows multiple perspectives on the topic of love.
You can't deny that the song is catchy, and the unique qualities that separate it from his other love songs are what's made it a favorite for many of his fans. His voice uses a bit more range on this record, and each note is even more angelic than the next.
9. Why You No Love Me
A slow jam that never gets old, it's fairly repetitive but brings a peaceful tone that listeners love, and the message in the lyrics can generally be shared by most people. The percussion is soft yet punctual, and it gives John free range to carry his vocals how he wants.
Considered by many die-hard fans to be one of the best John Mayer love songs, its replayable qualities, and relatable message will keep it alive for many more years to come. Overall, it's a staple of John's career and shows the sensitive nature of the artist's mind.
10. Half Of My Heart
Although it's challenging to sum up John Mayer's best love songs to only ten tracks, I thought "Half Of My Heart" would be a great way to close out this article. The instrumentation is bright and bubbly, yet the guitar progression offers a reflective quality that sends you into deep thought.
Love can reshape how you see everything, and John seems well versed on the topic, as his stories show he's had his fair share of struggles with the topic. Overall, the record has stellar production value, and the artist once again connects with listeners on a personal level through relatable storytelling.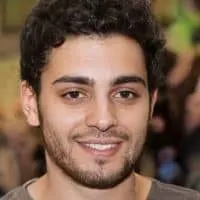 Justin is an audio engineer with years of experience in the field. He has been creating and playing music his entire life, but he really found his passion for engineering when he was introduced to Logic Pro at age 10. Justin has spent countless hours perfecting his craft and now works as a freelance engineer out of Boston, MA.