Share on facebook
Share
Share on twitter
Tweet
Share on pinterest
Pin
Full of energy and music prowess, Journey is undeniably one of the best music groups in history, and their impact stretches all over the world. They never held back in any of their products, and every live performance brought euphoria to the ears of many.
Even if you aren't a particular fan of their music, there's a good chance you've heard it somewhere as they'll forever exist in film, tv, events, and the playlists of their fans.
In this article, I'm going to focus on a particular niche from their discography and break down the ten best Journey love songs of all time!
1. Open Arms
Riddled with many spine-tingling melodies and a slow ballad-like tempo, "Open Arms" is one of the most recognizable records on this list. It's more than a fan favorite; it's a generational hit that continues to be appreciated by millions of people.
It offers lots of open space to give the instrumentation room to shine, and the vocals come with the range we're used to hearing while driving, an emotion that can't be ignored. The drums clash while the guitar hits reverberating chords and solo melodies that are top-notch.
2. Faithfully
An inspirational piano melody carries this record, offering a sentimental tone that'll get you sunk into your feelings. In a similar fashion to a lot of their songs, "Faithfully" is a passionate record from Journey that'll go down in music history.
The song appeared on their album Frontiers, which made waves in the music scene of the early 1980s. It's another record that immediately comes to mind when the group pops up in conversation and is hailed as one of the best Journey love songs for many fans.
3. Separate Ways (Worlds Apart)
With one of the most adrenaline-fueled melodies on this list, Journey does an excellent job of telling a cinematic story through energetic production and signature vocals. "Separate Ways" has a rocking dynamic, yet the lyrical content is a bit touching.
Sometimes love doesn't work out, and you have to split ways, even if you still care about them, and this record touches on the emotional hardships that come with this reality. Even with the lyric's tone, it's hard not to get into the upbeat energy of the song.
4. With Your Love
A slow jam that doesn't shy away from the group's usual big production style, this song is an excellent choice for a slow dance with your significant other. It offers many angelic piano melodies and spacey guitar melodies that trickle in the background.
"With Your Love" is one of the best Journey love songs out of their discography, and it comes with a classic quality that anyone can enjoy regardless of their music preference. I'd say this song falls under the title of good music that's timeless in all of the best ways.
5. Any Way You Want It
"Any Way You Want It" boasts one of the catchiest and most memorable hooks out of Journey's entire career, and its use in media continues to immortalize the record. Released in 1980, the song was included on their album Departure, which kicked off a lot of the band's new sounds for the 80s era.
Offering a distorted guitar melody that gets stuck in your head, it keeps a pop-driven tempo that's pretty danceable. In between the big layered vocals and consistent pop drums, your ears are blessed with multiple guitar solos that'll keep you tuned in.
6. Send Her My Love
Many consider this record of being one of the best Journey love songs due to the emotionally gripping production value and touching lyrical content. It's a great blend of slow jam qualities with the unique energy that can be found in all of Journey's music.
The vocals don't hold back on range, but they are delivered in a softer tone than many other songs on this list. A lot of Journey's uptempo and energetic music gets most of the attention, but their slower jams, such as "Send Her My Love," come with equal quality and pristine sound.
7. When You Love a Woman
Offering ethereal piano melodies and an introspective tone to the lyrics, the record is extremely relatable for many people that have fallen in love. With the dynamic tropes of a slow jam, it holds a downtempo that gets many people in their feelings.
The way the lead vocals are layered on the hook brings every element of the song into full focus, making it seem like the production is hitting an overwhelming part of the story. Once the vocals take a break, the song breaks into an orchestral and cinematic direction that takes the record to an entirely new level.
8. Don't Stop Believin'
Likely the most popular and well-known song from Journey on this list, "Don't Stop Believin'," is a record that truly propelled the music group to a worldwide status. Although people love many of their songs, this record quickly rose to the number one spot for music lovers on a global scale.
Not only is it a production powerhouse that's hard to match, but it's a record that leaves an imprint on everyone who has heard it for the first time. Out of their entire discography, this is one timeless record that'll forever be associated with the group's influence on the music industry.
9. Wheel in the Sky
An undeniable bop from Journey, "Wheel in the Sky" provides a rocking tempo with perfectly layered vocals that'll send chills throughout your whole body. It's infectious in the sense that it makes you want to sing along, or at the least, you won't be able to stop tapping your foot and nodding your head to the beat.
With plenty of suspense, waves of emotion, climatic hooks, and intense guitar solos, you get immersed from beginning to end. It's also another record from their discography that boasts one of the most memorable choruses in music history.
10. Lovin', Touchin', Squeezin'
Another love jam from the group, this record offers sultry tones that give it a different flair and plenty of sweet notes you can share with a special someone. It also has a great swing to it which makes it a good choice for the dance floor.
Many of the groups' more uptempo records get most of the recognition in conversion, but this song is easily in my top ten personally. Every one of their songs brings a unique production value, and this record is another that won't be forgotten with passing generations.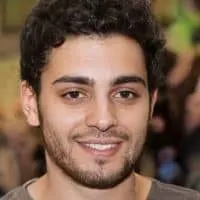 Justin is an audio engineer with years of experience in the field. He has been creating and playing music his entire life, but he really found his passion for engineering when he was introduced to Logic Pro at age 10. Justin has spent countless hours perfecting his craft and now works as a freelance engineer out of Boston, MA.