Share on facebook
Share
Share on twitter
Tweet
Share on pinterest
Pin
Jarod Anthony Higgins, known professionally as Juice WRLD, was an American rapper, singer, and songwriter. He is especially known for popularizing emo-rap in the mainstream.
Starting from humble beginnings with SoundCloud, the rapper was loved and adored by many but sadly passed away in 2019.
He was well known for producing incredible love songs and I wanted to take a look at the 10 best Juice WRLD love songs he ever did.
Let's get started!
1. Forever Love
https://www.youtube.com/watch?v=eXB4bD8_RSs
This is an unreleased track from Juice that must have been very close to his heart. It was leaked after his death and therefore is a very touching track for many of his fans. That's not just because it's a more sensitive track but because it was released after his passing, which must have felt like a gift by the artist from heaven.
He pours his heart out rapping about his never-ending love for his girlfriend Ally Lotti. The beat sounds a bit cheerful but the song has a very somber tone. It deserves the number one spot for the best Juice WRLD love songs.
2. Love You Always (Feat. XXXTentacion)
https://www.youtube.com/watch?v=q9vorrx82Ng
In this song, we hear the talented rapper talk about his emotions about "Starfire" which refers to the stage name of Alexia Smith but he also references the DC Comics character of the same name. He also name-drops plenty of other superhero references.
It's a sweet song about how she made him into a better person. It has a sad-ish tone but is really a more positive and wholesome song when it comes down to the lyrics.
In terms of the best Juice WRLD love songs, this is perhaps the most sincere.
3. All Out
This is another unreleased track from Juice WRLD, and most of his previously unreleased stuff is incredible. Here he describes his love for his girlfriend Ally Lotti again and in typical Juice WRLD fashion, he mentions drugs and guns too.
It has a more laid-back type of beat and you can really vibe to it. It was produced by Purps who has a big role in making this track as brilliant as it is. It's a more fast-paced song compared to his usual works, which is fitting for the title of the track.
4. Starstruck
https://www.youtube.com/watch?v=aUOqvwPbSoY
This song has a nice beat, it just sounds incredible. The guitar intro bursts into a nice, chill, and vibrant beat. The vibe of this song is very relaxed and the beat is perfect for a love song. He sings more here than rapping and it's absolutely beautiful the way he does it.
The lyrics are very lovey-dovey and wholesome. It's an overall feel-good kind of song which makes it one of the best Juice WRLD love songs. Mark Hoppus puts a good performance as they compare their lovers to stars, who shine bright and uniquely every day.
5. Won't Let Go
This is one of Juice's most beautiful and positive songs. Here, he simply wants his girlfriend to know that he loves her. He says he'll always be by her side and that he's here for the long haul and not just in the relationship to be casual.
He conveys that he cares deeply for her and won't let go of her no matter what. The message is really sweet and it just strikes you as a very positive song overall. It's just nice to listen to which isn't always the case in this genre.
6. Hear Me Calling
This song is both upbeat and somber and here Juice WRLD once again reflects on past heartbreaks and new lovers. His style and fashion of rap are very apparent in this song, with his signature emo-rap style, Juice expands on this new relationship and the happiness and security it brings him.
This is one of the best songs in his album Death Race for Love. He recalls how his past relationships were a lot of drama and now with his new lover, he's less stressed and happier along with having that thrill of being in a new relationship.
7. Desire
"Desire" is another Purps produced song in the album Death Race for Love. The beat is very innovative and different and is a piece of art in itself. The intro to this song is one of the best beat intros to a song I've heard.
Naturally, as the song is called 'Desire', he expresses his strong will to be with and keep on being together with his significant other. This is another really sweet track from Juice. He talks about how his partner is his dream girl and how surreal it is that she's sitting right next to him.
8. You're My Everything
https://www.youtube.com/watch?v=bHAhibbktvQ
This is another unreleased and also a gem of a track. This song has a chill laid-back beat like most of the best Juice WRLD love songs and the hook here is a beautiful singing part. He's very good at mixing these sort of R&B elements in his songs and that's what makes him perfect for this type of emo-rap style.
On this track, Juice details his fears of losing his significant other. Singing a slow-moving track, he asks for her loyalty and trust, while showing how she means the world to him.
This track is a more vulnerable song as he showcases his insecurities.
9. Adore you
https://www.youtube.com/watch?v=0Q3ApKiL0lM
Listening to this track hits you right in the feels, it just feels very personal to Juice. He talks about deeply loving his partner and how his insecurities about his relationship with her lead him to do drugs.
He talks about how he would die for his girl and would do anything for her. He says he could never have enough of her love and if he can't get it he'd turn to drugs instead. It's especially poignant considering how he passed away.
10. When I Saw Her
https://www.youtube.com/watch?v=gx3UAMEJat8
This is basically a song about him being love-struck real hard. In this upbeat song, he expresses his love for a girl he's infatuated with. The lyrics here feel like the blossoming of a fresh new love for a girl and he talks about how he wants to go on dates and spend all his time with her.
It's sweet as he's nervous, he's excited and doesn't know what is happening to him. He describes her beauty, how she feels like a daydream, and in the last hook, he finally says "Yeah I love her". It's a beautiful song to round off my list of the best Juice WRLD love songs.
Thanks for checking out my list of the greatest Juice WRLD love songs of all time.
Let me know what you think!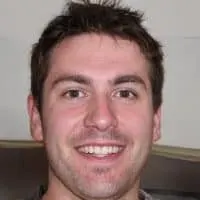 Alex is a man of many talents. He's been playing music since he was young, and has been the main content writer at Tone Start for the past few years. Alex loves to play around with different styles of music and enjoys listening to anything from country to classical.