Share on facebook
Share
Share on twitter
Tweet
Share on pinterest
Pin
He's an artist that knows no bounds, and his music has gone through a number of changes throughout his lengthy career, and he continues to evolve. Regarded as one of the most influential figures in the rap and hip–hop genres, Kanye's artistic abilities cover a wide range of other genres as well.
It's undeniable that the artist boasts many hits that are still prevalent today, but there are still a handful that are seen as some of his best work.
So without further ado, here is my list of the ten best Kayne West love songs of all time!
1. Bound 2
Known for his sample work, "Bound 2" is a great representation of these capabilities, and the instrumental style stays relatively simple, giving the artist free range with his vocals. His lyrics have a way of coming off like a conversation riddled with unique wordplay.
Kanye generally offers a direct take on his message in most of his songs, and this record is entirely about the lyrics as the instrumental is primarily looped vocal and melody samples. The record switches the dynamic here and there to offer contrast for listeners.
2. I'm in It
The production dynamics in this record are rather alternative, and it's a good look into Kanye's experimental nature as an artist. It offers heavy bass, large percussion, and many changes throughout the song that deliver a mash-up of influences from other genres.
"I'm In It" takes a direction from a production standpoint that takes a lot of creativity in itself and doesn't follow the norm of mainstream music. The record brings conflicting emotions with an in-your-face mix that makes you catch every word.
3. Love Lockdown
Considered a timeless record from Kanye, "Love Lockdown" was a part of his famed album 808s & Heartbreak, and I'd consider this one of the best Kanye West love songs by far. Delivering a memorable and nostalgic melody, the kicks roll at a pace that emulates the tempo of a heartbeat.
The mixing on his vocals and the way he delivers the hook has been stuck in the head of rap fans since the song's release. Truly a fan favorite, the record will always be regarded as some of Kanye's best work.
4. White Dress
"White Dress" is a jam in every sense of the word, and Kanye brings a raw flow to the record that doesn't miss a beat. The piano melody couldn't be any more gentle, and the sample offers an excellent backing vocal that rides perfectly with the rest of the production.
The artist brings steady energy to the track, and it goes through waves of emotions with many highs and lows. You'll also enjoy the downtime as the piano melody switches to more of a serenade, as Kanye's relentless bars continue on, keeping you in your groove.
5. Slow Jamz
Many feel this is one of the best Kanye West love songs from his career, which makes sense as the production encapsulates many classic elements of R&B from the early to mid-2000s. Not only is it nostalgic for many fans, but it offers timeless qualities that have aged well and can still be enjoyed to this day.
"Slow Jamz" is a perfect name for the record as every dynamic exudes this exact vibe. Kanye switches his style throughout the record, going from direct bars and harmonies to match featuring artists Jamie Foxx and Twista.
6. Lost In The World (Feat. Bon Iver)
I personally consider this record to be some of Kanye's most impactful work out of his entire career. With supporting talent from Bon Iver, "Lost In The World" was released with Kanye's album My Beautiful Dark Twisted Fantasy, which is a body of work that'll go down in music history.
When this record was released, you simply weren't hearing records like this from any other artist, and to some degree, you still won't find anything like this today either. It seems every album from the artist experiments with so many different sounds and techniques, and this record is a journey in and of itself.
7. Devil In A New Dress
This is a passionate record with a real look into Kanye's mind at the time. "Devil In A New Dress" can be regarded as one of the best Kanye West love songs as it offers true and unfiltered insight into his thoughts and feelings.
Rap music can sometimes deliver a lot of fluff in lyrical content, but Kanye has never been an artist that doesn't speak his mind, and this song exudes some qualities of his that fans love so much. The looped sample never gets old, and you can easily lose track of time getting sunk into the dynamics of this record.
8. All Of The Lights (Interlude)
Although this record doesn't have any lyrical content, the instrumental does an excellent job of sending the intended message and emotion. It's an interlude, so it's understandable that it's brief and more of a transitional piece of music.
To be honest, I believe this is one of the most beautiful records from My Beautiful Dark Twisted Fantasy. The song's placement in the album is perfect, and although lyrics from Kanye are nowhere to be found, it's still a fan favorite for many people, as the orchestral dynamics are an excellent think piece for the album as a whole.
9. Flashing Lights (Feat. Dwele)
A synth-heavy instrumental that rings through people's ears to this day, "Flashing Lights" is in the top 10 Kanye songs for many of his fans. It was recorded in a developmental era in Kanye's career, and he truly brings artistry to the record that can't be duplicated by any other musician.
Aside from the song's catchy hook, the instrumental itself is ethereal and serenades you from the very beginning. Kanye's incorporations of orchestral elements in his music never fail to satisfy listeners, and this record is now considered a classic in the rap genre.
10. Freestyle 4
Released with his album The Life of Pablo, this record, along with the rest of the project, is relatively experimental, and they deliver a vast range of dynamics and emotions. The track is somewhat short, but it boasts a long list of collaborators who came together to create a unique production.
Kanye offers a raw and direct flow that trades off with many erratic sonics from the instrumental, giving an alternative vibe throughout the entire record. It may not be in the top ten for all of his fans, but it's a record that stood out nonetheless.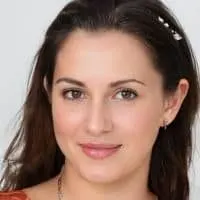 Alexandra loves playing the piano and guitar. She has always been a music lover, but it wasn't until she was in high school that she realized how much she loved to play. It allowed her to express herself without having to be verbally expressive, which is something she found very empowering.