Share on facebook
Share
Share on twitter
Tweet
Share on pinterest
Pin
A well-loved artist within the country music community, Kenny is a respected singer-songwriter who brought a unique sound to the country genre while embodying its best qualities. He released many songs over the years, but many fans and music lovers felt attached to his story-driven love songs.
He's an artist that never seemed to run out of ideas while continuously encapsulating listeners with each release.
So without further ado, here is my list of the best Kenny Rogers love songs that made a lasting impact!
1. Love Will Turn You Around
The instrumental alone is catchy and brings an addictive quality that'll make you want to hear more, and Kenny's voice offers soft storytelling that hits home for many people. It has uplifting dynamics that complement a heart-felt message that touches on how love positively affects us and those around us.
It's written extremely well, and each transition in the song is seamless, taking you on a sonic journey. You'll find yourself getting lost in the waves of emotion the song goes through, and it's a peaceful ride that's soothing from start to finish.
2. You Decorated My Life
Driven by a passionate piano melody, "You Decorated My Life" delivers a loving story and a heart-felt tone that'll latch on to your feelings. The instrumentation goes through waves as additional layers stack on, rising in cinematic quality until every element comes together.
The hook of the record will quickly get stuck in your head, and the percussion isn't overbearing as it holds the tempo in the background while his vocals take most of the attention. Not only is it a fan favorite for many of his fans, but it's also simply one of the best Kenny Rogers love songs from his career.
3. Love The World Away
Kenny had a way of blending elements from folk and country music with a signature voice that made the singer stand out from the crowd, and his expertise in instrumentation only added to the outcome of each record. "Love The World Away" sounds like it was made for a movie, as it tells a story so clearly you feel like it's a backing track to your life.
His music is easy to reflect on as it offers a general message that can be shared by many. The record comes to a solid close, allowing listeners to decompress from the emotional ride his music is known for.
4. Today I Started Loving You Again
A highly sentimental record, "Today I Started Loving You Again" entirely focuses on the vocal serenade as there's very minimal instrumentation. I'd say this is one of the best Kenny Rogers love songs as its dynamic qualities are impactful and have an overwhelmingly sensitive tone.
His lyrics only enhance these dynamics as listeners get lost in his authentic sound, which somewhat resembles the voice of our internal dialogue. Honestly, a majority of Kenny's music brings out these feelings, but this record is much more somber than most others on this list.
5. Through The Years
Released in 1981, this record still holds strong throughout all these years and brings a surprising quality considering the era it was released in. The instrumentation brings a timeless quality that'll ensure this record is revisited for many more years, and the lyrics hold a message that people can share regardless of their generation.
The song is quite emotional as the orchestral melodies go through swaying emotions, and his vocals offer a range of dynamics that'll pique the ear's interest. "Through The Years" has that classic sound that induces a feeling that people will feel with every listen.
6. Love Is What We Make It
Boasting a few ethereal synth melodies and plenty of reverb across the vocals, it's a song that provides plenty of open space to reflect and get in your feelings. Light percussion holds a slow tempo, and the record is the perfect choice for any slow dance.
In a similar fashion to much of his other music, dynamics start to rise leading up to the hook, and Kenny shows his true vocal range during these most climatic moments. Additionally, the synth melodies are a nice change of pace to the organic nature of a majority of his music
7. She Believes In Me
This record can be found on Kenny's album The Gambler, and the instrumentation on this record sounds like a symphony. His soft yet punctual vocals are enough to get you stuck in your feelings, and the song has ballad-like elements that add to the overall emotional dynamic.
Due to the authentic nature of the lyrics and impeccable production, I'd say that this is one of the best Kenny Rogers love songs on this list. He makes music that can be appreciated from beginning to end, as the sonics he's known for can be overwhelming and infectious in the same breath.
8. But You Know I Love You
We may be getting close to the end of this list, but that doesn't mean Kenny is running out of hits, and this record stands among his many classic records. The vocals are layered perfectly on this record, and they deliver an ensemble effect that brings a powerful presence.
The instrumentation supports the vocal melodies in many ways, and the song has an uplifting tone that invokes a feeling of inspiration. You'll find that the lyrics are fairly repetitive, but that's exactly how they get stuck in your head, and the message is pretty clear with the title "But You Know I Love You."
9. Every Time Two Fools Collide
Undoubtedly a stellar loved song from Kenny's career, this collaboration with Dottie West ended up being a hit with listeners of the country genre, and the simple instrumentation gives their vocals plenty of room to shine. The song brings many emotional swells that float across the track, taking listeners on a sonic journey they'll never forget.
Kenny's impactful vocal dynamics are great to get lost in, and his music can quickly put you in your feelings or in a state of self-reflection. His music is highly relatable, and that's part of what makes so many of his records precious to many people.
10. Lady
For the last song on this list, "Lady" is another love song from the artist that can't be forgotten. The instrumental carries a rather somber and solemn tone, and the slow tempo adds to this feeling creating a slow jam that's addictive to listen to.
It provides sensual dynamics and whispering melodies from electric guitar and frail piano melodies. The record takes a sensitive approach from every angle, and it's still filling hearts with joy to this day as fans and music lovers alike continue to keep it alive.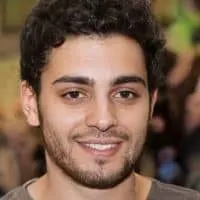 Justin is an audio engineer with years of experience in the field. He has been creating and playing music his entire life, but he really found his passion for engineering when he was introduced to Logic Pro at age 10. Justin has spent countless hours perfecting his craft and now works as a freelance engineer out of Boston, MA.