Share on facebook
Share
Share on twitter
Tweet
Share on pinterest
Pin
As someone who was growing up as a teenager in the '10s, I've always been a huge fan of mumble rap. I remember when I first started to listen to it, my parents just didn't understand, yet I've been obsessed with it ever since I first heard the likes of Kodak Black.
People often say that there's no meaning or thought going into this music, but it's just not true. Kodak Black frequently discussed themes of love in his music, and I've decided to help him out by proving this to everyone.
Read on to find out what I believe to be the 10 best Kodak Black love songs!
1. Running Outta Love
I'm not sure why, but it felt natural to begin this list of the best Kodak Black love songs with "Running Outta Love" from the mixtape Heart Break Kodak.
I've always felt that Kodak Black explores the concept of love in a very different way from other musicians. He's totally aware of the feeling and is not afraid to express it, yet he explores it in an almost cynical and finite way.
It's a unique take that I really appreciate, and I think it makes songs such as this stand out with a crazy and wavey vibe.
2. First Love
For the next song on this list, I wanted to turn to "First Love". I've always had a soft spot for this song, particularly due to how simple it is.
If I'm being honest, the beat sounds like it was produced in Kodak's bedroom in about an hour. To be completely savage, it sort of sounds like the vocals were recorded in ten minutes after the beat was!
However, does this detract anything from the vibe? Absolutely not, it's a childish and innocent expression of simple and plain love, it's genius.
3. Save You
I was thinking earlier about what makes Kodak Black stand out so much. He was appearing as a trap and mumble rap king on the scene at the same kind of time as artists such as Travis Scott, yet something about Kodak just worked with my music taste so much.
I think it's the melancholic and ethereal vibe found in songs such as "Save You", it reminds me of the ambivalence projected by other mumble rappers such as Yung Lean and Bladee. These guys think outside of the standard box of love ballads, it's a modern expression of love.
4. Fuck With You
Next up on my list of the best Kodak Black love songs is "Fuck With You". Whilst the title of this song may not exactly sound too lovey-dovey, I think there's something insanely romantic, relatable, and accessible about this song.
Everyone seems to know Kodak Black these days, but it's rare to hear him on the radio. Out of all the songs on this list that I think deserves mainstream success, this is possible the main example. It's catchy, the beat is chilled and not too weird, and the autotune vocals slap. So underrated!!
5. Don't Wanna Breathe
I mentioned in the introduction of this list how a lot of people overlook the emotion that goes into Kodak Black's songs. If only they could sit down and listen to "Don't Wanna Breathe" properly, surely then they would get it.
Not only are the lyrics beautifully touching, exploring the concepts of loyalty and true love, but the vocal performance represents that "drunk in love" feeling we all get during the honeymoon period of a relationship.
How anyone can hear this and not feel the emotions, I will never know…
6. Roll N Peace 2
When I first heard the Kodak Black song "Roll N Peace 2", I have to be honest, I was not a fan. There was just something about it that they too D.I.Y – it seemed lazy and underproduced.
I only heard this again a couple of months ago after reading the lyrics somewhere, and it completely changed my perspective. Much like the last song, Kodak Black truly sounds drunk in love throughout this song, and I think that is simply something I cannot take away from him.
It may not be one of my absolute favorites, but it's absolutely one of the best Kodak Black love songs.
7. Don't Leave Me
It's not often that Kodak Black's producers use a guitar as an instrument, and I think this is a damn shame. Occasional gems such as "Don't Leave Me" use guitar loops and I absolutely love the vibe it gives off.
It kind of reminds me of the sad-rap vibe of Lil Peep and Juice WRLD, and even though that isn't exactly the vibe of Kodak, it just makes me wish these worlds collided more often. Such a good vibe, really.
8. Why You Always Gotta Go
Anyone who has been in a relationship knows the sadness of when their loved one has to leave. It usually happens after a long weekend together, with one of you finally having to leave to go to work.
It honestly feels like you've lost a limb, it makes you ask "Why You Always Gotta Go" just like Kodak Black did. Sadly, it's a part of life, and it makes you realize that love is almost like a drug addiction that feels difficult to say goodbye to.
9. Skrt
The fame of Kodak Black has always felt pretty weird to me. Earlier I mentioned that you rarely hear the dude on the radio, and it's not often that I read about him in general. Despite this, take a listen to his 2015 hit "SKRT" on YouTube and you'll see he has racked up an enormous 40 million views.
When I imagine all those listeners, it makes me realize truly how huge Kodak Black is. Why his beautiful love songs don't get more time on the radio and TV, I will never understand.
10. Real Hitta
I'm a bit gutted to say this, but we have sadly reached the end of this listicle on the best Kodak Black love songs. I thought long and hard about the perfect way to finish things up, and after a ton of thought, I decided to finish up with "Real Hitta".
Why this song? Honestly, I couldn't actually tell you. The lyrics of "I'll Love You Like I might Die Tomorrow" have always seemed very profound to me, but it's not just that. It's the ethereal and stoned vibe, the feature from Plies, everything about this song just gives an eerie yet loved up vibe.
I've really enjoyed writing this article, and I hope you have too. Never forget that Kodak Black is so much more than just a rapper, he's a lover!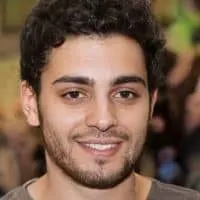 Justin is an audio engineer with years of experience in the field. He has been creating and playing music his entire life, but he really found his passion for engineering when he was introduced to Logic Pro at age 10. Justin has spent countless hours perfecting his craft and now works as a freelance engineer out of Boston, MA.