The grunge explosion of the 90s gave birth to an explosive array of new talent penetrating the music scene and arguably changed ideas of music forever. One of the key bands which emerged from grunge is nu-metallers Korn, whose mix of rap, introspective lyrics, and crunching riffs skyrocketed them to worldwide acclaim.
Their lyrics are mostly dark, morbid, and introspective, so as I dive into some of their songs surrounding love, don't expect a happy ride!
1. A.D.I.D.A.S
Album: Life Is Peachy
Released: 1996
"A.D.I.D.A.S", or All Day I Dream About Sex, is self-explanatory. It's a seedy, crunching offering from the nu-metal outfit which catapulted their worldwide recognition. While it might not be a romantic love song, it's a lustful song that maintains the dark air Korn is known for through and through.
Some link the song's acronym to the popular sportswear brand, who many members of Korn were known to wear in the 90s and 00s especially.
2. Love Song
Album: See You On The Other Side
Released: 2005
Some of Korn's songs aren't quite as straightforward as "A.D.I.D.A.S". I think "Love Song" fits into this category as while the lyrics do suggest the breaking down of a relationship, there are also more complex lines to break down. Interpretations could be taken to familial relationships, betrayal, and more.
I think this is one of Korn's lesser-known songs, but it came at a time when Korn was beginning to experiment with their sound and become more atmospheric.
3. Never Never
Album: The Paradigm Shift
Released: 2013
Continuing the cheery mood I've established, "Never Never" presents its slightly depressing lyrics in a shroud of electronic bounce. 2013's The Paradigm Shift is arguably Korn's most experimental album where they became an electronic nu-metal fusion that both worked and failed.
I feel "Never Never" falls into the former category, as it explores the pressures of relationships and the eventual pain of love in a way you can't help but vibe to. The instrumentals are curious and work to great effect in my opinion.
4. Love & Meth
Album: The Paradigm Shift
Released: 2013
Here we have another of Korn's electronic efforts, with a stronger focus on their origins. The track can be interpreted as either a note toward the horrors of addiction or the pain of love. The complacency Jonathan Davis describes can either be taken as falling into a drug, or a love losing its spark.
Either way, I feel this is one of the better contributions to their discography that Korn has made since their earlier work. The chorus especially works very well against the heavy crunch of the guitar riffs.
5. Tearjerker
Album: See You On The Other Side
Released: 2005
See You On The Other Side is an iconic part of Korn's discography. Within it, they evolved from a raw powerhouse of nu-metal introspection to an atmospheric force to be reckoned with as they blended nu-metal with intense soundscapes. "Tearjerker" is the album's peak for me, as it explores the pain of loneliness and wishing to fill the hole with love.
Davis exposes himself frequently throughout Korn's albums, and I feel this is one of his most vulnerable moments (bar obvious choices such as "Daddy"). I think the eerie background synths and keys create a macabre atmosphere that complements Davis' voice beautifully.
6. Kiss
Album: Untitled
Released: 2007
Here we have one of Korn's most beautiful and underrated songs. "Kiss" is an atmospheric masterpiece off their 2007 Untitled album, which explores missing someone who was originally a large part of your life. Upon trying to get them back, rejection is the only answer received which seems to be the cause of "Kiss".
The gradual build-up and delicate strings within this song pull at the heartstrings before its eventual crescendo which feels like an explosion of emotion. Powerful stuff.
7. Liar
Album: See You On The Other Side
Released: 2005
"Liar" is another of Korn's songs which have multiple meanings. Some understand it as a story between two men fighting over the same woman and corrupting themselves in the process by allowing their friendship to crumble. Others take it as the exploration of understanding a relationship is toxic and the complex array of emotions which come with the process.
Whichever interpretation you take from it, I think it's an example of Korn at their no-nonsense nu-metal finest. Powerful riffs, Davis' iconic primal vocals, and simplistic yet punchy drumming make it an unmissable track in their discography.
8. Start The Healing
Album: Start The Healing
Released: 2021
"Start The Healing" is a product of an incredibly rough time for Jonathan Davis. Alongside having long-term COVID, he experienced the death of his estranged wife and his mother within short timeframes of one another, causing him to dive deep into himself to 'start the healing'
An introspective journey of a track through and through, it can be described as a song about the importance of self-love and helping yourself recover through some of the toughest times of your life. It also demonstrated a shift in Korn's sound to a more modern, streamlined focus on atmospherics seen in previous efforts.
9. Somebody Someone
Album: Issues
Released: 1999
Except for other songs mentioned on this list and obvious choices such as "Daddy", I feel this is one of Korn's saddest songs. While it might not seem so instrumentally, it's a cry from Davis to experience love to help him through his life and a craving for love, affection, and attention.
Issues explores a lot of these emotions and the darker sides of Davis' past, and I feel "Somebody Someone" is an underrated gem within this gold mine of an album.
10. Hushabye
Album: Untitled
Released: 2007
"Hushabye" pulls on my heartstrings like few others songs I've come across. It's one of Korn's lesser-known tracks, but that's what makes it all the more appealing. The song explores the breakdown and eventual end of a relationship wherein one person wants to fix things and the other doesn't seem to reciprocate.
Davis is hurting on this track, and the riffs drag along following his painful vocals and screams of 'why'. It's a tearjerker through and through, from its solemn introduction to its powerful climax. If you're looking for something different from Korn, I'd highly recommend "Hushabye".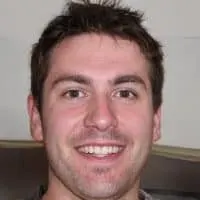 Alex is a man of many talents. He's been playing music since he was young, and has been the main content writer at Tone Start for the past few years. Alex loves to play around with different styles of music and enjoys listening to anything from country to classical.