Share on facebook
Share
Share on twitter
Tweet
Share on pinterest
Pin
Led Zeppelin were the first and last for so many things in blues and rock. Pioneers of a classic sound and masters of creating fantasy worlds through sound and words, this band is also responsible for some of the most touching ballads ever written.
Here is my list of the 10 best Led Zeppelin love songs of all time!
1. Thank You
Robert Plant's astonishing voice is only paralleled with his godlike genius of creating brilliant lyrics. "Thank You" is a perfect love song, and one of my favorites among the top 10 best Led Zeppelin love songs for a variety of reasons.
"And so, today, my world it smiles. Your hand in mine, we walk the miles. Thanks to you, it will be done. For you, to me, are the only one". It's a uniquely powerful tune that takes emotions and affections on a totally different plane.
2. The Rain Song
The second track off the Houses of the Holy, "The Rain Song" is one of exquisite ambiance. People who have only started exploring the vast world of Led Zeppelin will find this song fairly unconventional. It's, however, a masterpiece that deserves multiple repeated listens for you to truly appreciate it in all of its glory.
"These are the seasons of emotion, and like the wind, they rise and fall; this is the wonder of devotion." The Zeppelin guys did elevate blues, and this line is the bluesiest way of expressing love, to my knowledge.
3. All My Love
If you pay close attention, you may hear that "All My Love" feels like an extension of the ending to Stairway to Heaven. Aside from that little observation, you will also notice that this song boasts some of the most heartwarming lines in music history.
"Should I fall out of love, my fire in the night, to chase a feather in the wind? Within the glow that weaves a cloak of delight, there moves a thread that has no end." Timeless and powerful as love itself, "All My Love" is definitely one of the best Led Zeppelin love songs, as well as one of my all-time favorites.
4. Out On the Tiles
We're moving on from soft and power ballads into rockier landscapes. "Out On The Tiles" is an absolute banger, with a groove to move your bones, and crazy strong lyrics to boot.
It's featured on Led Zeppelin III, which is one of their heaviest albums; "Out On The Tiles" is a time capsule that can transport you to the gorgeous 70's and the world full of beautiful people dancing to the birth of rock and roll.
"All I need from you is all your love, all you got to give to me is all your love" describes it in a gist. Part of Plant's genius is the fact that his earlier lyrics were straight as arrow, honest, and as direct as they could be.
5. I'm Gonna Crawl
The ending track off In Through the Out Door, "I'm Gonna Crawl" is wrapping up an album filled to the brim with emotions left and right. This song is much different from your average love song, and it was a unicorn of contemporary music of its time.
From unconventional chord progressions, to exquisite vocal transitions, to a lyrical rollercoaster, it would be a massive understatement to say it's simply 'different'. As a song that seamlessly blends blues, rock, and elements of progressive music, "I'm Gonna Crawl" is a masterpiece way ahead of its time that is still relevant, even decades later.
6. What Is and What Should Never Be
As strange of a choice "What Is and What Should Never Be" is for a title of a love song, it's one of the strongest titles in Zep's catalog. Like most songs off Led Zeppelin II, it defies genres and breaks all the rules from top to bottom, and you simply can't compare it to today's love songs.
It is certainly a sort of a profession of admiration, and its strangeness plays a part to its allure. Although it's not my favorite Led Zeppelin love song, it's pretty close.
7. In the Light
Physical Graffiti was dominating the UK and US charts for years when it came out, although it's one of their most underrated albums. "In The Light" is a prog-rock power ballad, if genres and definitions meant anything to the folks that defied, and then defined them anew.
In my interpretation, this tune is a song of seduction and compassion, understanding, and bonding, but as always, especially with Zeppelin, you can find another meaning on a totally different thought spectrum for it.
8. Fool In the Rain
"Fool In the Rain" is a surprisingly joyful track for such a gloomy title. It's also more detailed, up-beat, and longer than most Zeppelin ballads, so if you think you've caught a pattern for In Through the Out Door, you may be mistaken.
This is a fan favorite and a classic tune that is beloved by several generations, so if you're exploring Zeppelin love tunes, this one will undoubtedly surprise you.
9. Tangerine
Arguably the most popular Zeppelin ballad, "Tangerine" has brought more couples together than some may think.
"I was her love; she was my queen, and now a thousand years between." It's a song of bittersweet memories, but it's also a tune of celebration rather than being stuck in the past. "Tangerine" will forever be a relic of the divine '70s and the wondrous masterpiece that Led Zeppelin III was.
10. Bron-Yr-Aur Stomp
Ever wondered how Zeppelin would sound if they went country? Bron-Y-Aur Stomp paints a pretty good picture, as Plant demonstrates his vocal versatility and the ability to sing about pretty much anything.
"Bron-Yr-Aur Stomp" is not my favorite Zeppelin song mainly because I was raised in a hard rock household, but I certainly appreciate the band's eclecticism and drive to evolve, explore, and leave no sonic rock unturned.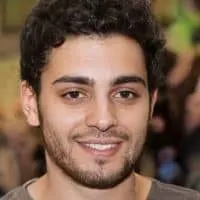 Justin is an audio engineer with years of experience in the field. He has been creating and playing music his entire life, but he really found his passion for engineering when he was introduced to Logic Pro at age 10. Justin has spent countless hours perfecting his craft and now works as a freelance engineer out of Boston, MA.