Share on facebook
Share
Share on twitter
Tweet
Share on pinterest
Pin
Working consistently within the rap and hip-hop genre for years, Lil Durk has a work ethic that speaks for itself, and he's rapidly becoming popular on a global scale. The artist has become increasingly popular over the years and has garnered the attention of a large fan base through work ethic and quite a few solid collaborations that listeners have latched onto.
The recording artist continues to prove his adaptability as he works with many different musical influences and sub-genres of rap and hip-hop.
So without further ado, here is my list of the best Lil Durk love songs that were stepping stones to his career!
1. All Love
Lil Durk is known for his storytelling capabilities as his rhymes are precise and well thought out. "All Love" brings light harmonies with hard verses that are layered over a piano-driven instrumental.
The percussion is crisp and is mixed perfectly with the bass and melodies. The lyrics offer a raw message that's covered with personal experiences from the artist, and he still finds a way to make the entire song catchy.
2. India
Produced with plenty of R&B influences, "India" has a sensual piano loop that's sweet on the ear. Lil Durk's voice harmonizes and effortlessly floats over the instrumental with mild reverb and autotune for added production value.
It's a slow record from the artist that can be considered one of the best Lil Durk love songs that have grown on fans since its release. Although the arrangement doesn't change too often, you get stuck in the melody loop as it hits just right.
3. Love Songs 4 The Streets
Offering hard-hitting percussion, this record comes with many enticing qualities that'll keep you reeled in. Lil Durk's vocal melodies suit the track perfectly, and the song's overall arrangement is the recipe for a catchy hit.
Like many of the artist's songs, listeners love the piano melodies making waves through the instrumental. It offers a pleasant difference between hard-hitting percussion and lofty melodies that'll get you in your feelings.
4. Love You Too (Feat. Kehlani)
Easily one of the best Lil Durk love songs on this list; it's a stellar collaboration between the rapper and Kehlani, whose vocals only enhance the entire vibe of the record.
The instrumental is ethereal on its own, and it offers many soft dynamics that resonated with many of the artist's fans. It's a record from Lil Durk's discography that can't be ignored as it shows how he can adapt to many other styles.
5. No Love (Feat. Young Thug & Yung Tory)
Produced with a unique approach of resonating vocals over a gritty, trap-inspired instrumental that gives the vocals all the room it needs. It has an overall calming vibe that's perfect for relaxing and brings varying sonics to the table.
Created for his album Love Songs For The Streets, this record perfectly suited the style of the project. His raw lyrical ability is undeniable, and he's paired his storytelling ability with various recording techniques, and it's done wonders for his discography.
6. India Pt. 3
Bringing a faster tempo than most other songs on this list, it comes with a modern drum kit consisting of rolling hi-hats and punchy kicks. This percussion is complemented by relaxing piano chords that help you get lost in the music and the artist's message.
Lil Durk's message fits the tone of the instrumental well and leaves you in a state of introspection and self-reflection. Many of his fans adore the record due to its raw message and impactful dynamics in every layer.
7. Like Me (Feat. Jeremih)
Recruiting vocal support from Jeremih, "Like Me" is a hard-hitting record that's a blend of trap and R&B and rightfully placed in this list of the best Lil Durk love songs. A lot of the vocals are intentionally autotuned to provide the right atmosphere and to blend seamlessly with the instrumental.
The instrumental comes with the right amount of bass and delay on the percussion that'll keep you wrapped in its catchy qualities. If you're into slow jams with dense percussion, this record is for you.
8. Internet Sensation
From his project Just Cause Y'all Waited 2, this track comes with an emotional sentiment that'll quickly get you in your feelings. Lil Durk offers clean vocals as he spills his thoughts over a crisp instrumental, and it brings all the dynamics for success.
Outside of the artist's relentless vocals is a guitar melody that doesn't care to take center stage and remains in the background to act as sonic support for the vocals. It's a simple yet overall meaningful record from the artist.
9. Prada You
Offering many elements that make you want to sing along, Lil Durk doesn't hold back on his personal feelings. You can't go wrong with an R&B bop that everyone will love, and this record didn't seem to miss by any means.
The mix is clean in every layer, and the bass doesn't overpower the vocals or other dynamics of the instrumental. There's plenty of sensual content throughout the lyrics, and the artist made it easy to resonate with listeners with a simple chorus and enticing synth melodies.
10. No Label
The last song to make this list but an equal in quality, "No Label," is a personal favorite of mine from Lil Durk's discography. The production hits hard and offers a relentless arrangement with an upbeat tempo.
The artist's vocals have the perfect amount of reverb, and he takes a raw approach to his lyrical delivery for every verse. You'll also love the breakdowns as it gives the melodies space to resonate in between the reverberating melodies from Lil Durk's vocals.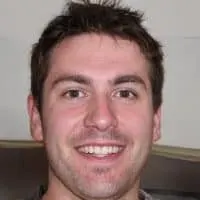 Alex is a man of many talents. He's been playing music since he was young, and has been the main content writer at Tone Start for the past few years. Alex loves to play around with different styles of music and enjoys listening to anything from country to classical.