We are happy to present to you our Line 6 M13 Stompbox Modeler review today. What makes the M13 so unique and awesome is the fact that Line 6 have gone and given you access to every one of their stomp boxes. This includes their delays, filters, distortions, compressors etc. – all of which are combined into one pedalboard.
Features:
Over 75 stompbox effects
Ability to use 4 effects at once
Tone knobs to configure the parameters of each effect
4 bright LED displays
Two expression pedal jacks
Built-in chromatic tuner
28-second looper
12 separate scenes
True bypass
Check Price on Amazon
SPECIFICATIONS
​Here are a list of specifications for the Line 6 M13:
| | |
| --- | --- |
| Pedal type | Multi-FX |
| Number of effects | 75 |
| Analog inputs | 2 x 1/4″ (stereo in), 2 x 1/4″ (FX Return) |
| Analog outputs | 2 x 1/4″ (stereo out), 2 x 1/4″ (FX Send) |
| MIDI I/O | In/Out |
| Expression control | 2 x 1/4″ (pedal 1, pedal 2) |
| Power source | 9V AC 2000mA power supply (included) |
| Dimensions | 3 (H) x 15 (W) x 11.5 (D) inches |
| Weight | 10 lbs. |
| Manufacturer part no. | 99-040-3005 |
​LINE 6 M13 STOMPBOX MODELER REVIEW
I became interested in the M13 after checking out a video online showing off its capabilities. That's when I knew I had to check it out for myself, and had one shipped off immediately.
Let's start off by talking about how the unit works. There are four vertical FX Unit blocks that are divided into columns spread out across the front of the Line 6 M13.
The FX Unit blocks give you the ability to run up to four effects at once – one for each of the FX Unit blocks. Furthermore, each FX Unit block has three memories that correspond to A, B, and C. These are used for storing and saving whatever presets you fancy.
In case you missed it YOU CAN ONLY USE ONE EFFECT FROM EACH UNIT BLOCK. This is important to consider when planning which effects are going where on each block.
*You can have twelve different stomp box settings saved on the pedalboard. But you can only use up to four of them at the same time.*
What's truly awesome is that you can have up to twelve different scenes. The scenes can be toggled by holding down the SCENES button for several seconds. This just gives you even more freedom to customise what effects you have access to.
Turning each of the effects off puts the Line 6 M13 into bypass mode, so all you will be able to hear is your original sound. The front LED displays located on the front of the pedal are bright and light up in different colors. These are used to display the parameter names and values.
A great addition to the stompbox modeler is the built-in looper. It gives you up to 28 seconds of looping, and can be controlled using the decicated footswitches: Play/Stop, Undo/Redo, Rec/Overdub, Half Speed, Reverse, Play Once, and Pre/Post. You are also able to edit and adjust your sounds while looping or overdubbing.
The common thing for owners of the Line 6 M13 stompbox modeler is to stick masking tape on the pedal next to the switches – so you can down write what each effect corresponds to. This saves you from having to read the LED screen, which can be quite difficult while playing up on-stage.
DURABILITY
There is one massive concern involving the M13, and I really hope Line 6 knows they screwed up here. The switches are absolutely terrible. They just are. I would hardly even call them switches to begin with anyway. All they are is plastic plungers with a spring. Many people online have complained about this feature so I'm sure their voices were heard over at Line 6.
In saying that though, the rest of the pedal is incredibly sturdy. It's got a tough, all-metal construction. It feels strong, and is reasonably heavy (10 lbs.) – so it's not going to move around on the floor while you're playing on stage or at home.
REAR CONNECTIONS
1. Cable Retainer
You can wrap your power supply cable around the cable retainer to prevent it from accidently disconnecting.
2. Power Input
The power input is where you connect your Line 6 Power Supply (included).
3. Power
The switch is used to toggle the unit on/off.
4. MIDI In/Out
Allows you to remote control scene changes, FX unit memory selection, looper operation, expression pedals, and tap tempo.
5. Expression Pedal 1 & 2
Allows you to control the FX parameters in real time using your expression pedal.
6. Stereo Input
The L(MONO) input is used when connecting your guitar or other mono source.
7. FX Loop
This loop is assignable anywhere in the chain of the M13 Stompbox Modeler's FX Units.
8. Stereo Output
The L(MONO) output is pretty self-explanatory. Plug your amp into this jack.
INCLUDED MODELS
I think it's important to provide a list of the​ models that come with the M13. So here is the list of the included stompbox effects to choose from:
DELAYS (15)
Tube Echo
Tape Echo
Multi-Head
Sweep Echo
Analog Echo
Analog w/Mod
Lo Res Delay
Digital Delay
Digital w/Mod
Stereo Delays
Ping Pong
Reverse
Dynamic Delay
Auto Volume Echo
Echo Platter
MODULATIONS (16)
Opto Tremolo
Bias Tremolo
Phaser
Dual Phaser
Panned Phaser
U-Vibe
Rotary Drum
Rotary Drum & Horn
Analog Flanger
Jet Flanger
Analog Chorus
Dimension
Tri Chorus
Pitch Vibrato
Ring Modulator
Panning
DISTORTIONS (16)
Tube Drive
Screamer
Overdrive
Classic Distortion
Heavy Distortion
Color Drive
Buzz Saw
Facial Fuzz
Jumbo Fuzz
Fuzz Pi
Jet Fuzz
Line 6 Drive
Line 6 Distortion
Sub Octave Fuzz
Octave Fuzz
Boost/Comp/EQ
Volume Pedal
FILTERS (15)
Tron Down
Tron Up
Seeker
Obi Wah
Voice Box
V-Tron
Throbber
Spin Cycle
Comet Trails
Slow Filter
Octisynth
Synth-O-Matic
Attack Synth
Synth String
Growler
Q Filter
REVERBS (11)
'63 Spring
Spring
Plate
Room
Chamber
Hall
Ducking
Octo
Cave
Tile
Echo
FINAL VERDICT
Hopefully we have provided a lot of insight into what the Line 6 M13 Stompbox Modeler has to offer. If you're looking to not go out and spend a huge amount of money on separate guitar effects pedals then the M13 is a pretty good choice. There is a large variety of stompbox effects to choose from, and the included chromatic tuner and looper are great additions to have. The only major concern I have on the Line 6 M13 would be the quality of footswitches used. They were really a poor choice to have.
In conclusion, I would recommend the Line 6 M13 Stompbox Modeler to guitarists who are looking to have access to the huge variety of Line 6 stompboxes in one convenient effects pedal.
Agree or disagree with our review? Let us know what you think in the comments below!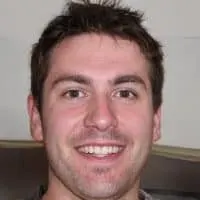 Alex is a man of many talents. He's been playing music since he was young, and has been the main content writer at Tone Start for the past few years. Alex loves to play around with different styles of music and enjoys listening to anything from country to classical.