Linkin Park is a band that needs little introduction. They're dubbed by many as one of the best of the early nu-metal genre, with their debut Hybrid Theory praised all around the world. Their style was heavily distinguished by lead vocalist Chester Bennington's unmistakable vocal style, and Mike Shinoda's rapping. Sadly, Chester Bennington committed suicide in 2017 and the band has been on hiatus since.
Linkin Park deals with many themes in their songs, from relationships and love to depression and world issues. In this article, I've compiled 10 of their best songs about love!
1. Numb
Album: Meteora
Released: 2003
We're not starting our list off in a cheery manner, folks. Very few Linkin Park songs deal with love and relationships in a fully positive way – it wouldn't be nu-metal if everything was okay and happy.
"Numb" has many interpretations ranging from pressuring children to being something they're not, to being a narrative on abusive relationships. I feel the latter is more appropriate to the lyrics of "Numb", and suggests a toxic relationship the protagonist (Bennington) is trying to escape.
2. The Messenger
Album: A Thousand Suns
Released: 2010
As I said, not many Linkin Park songs are very positive. "The Messenger" is perhaps one of the most optimistic offerings we have in the form of relationships in this list. It sings of the importance of finding support in those we love, especially during hard times in life.
I ding it sadly ironic that a song this beautiful about seeking help in those we love was sung by a man who tragically took his own life. The impact of his loss is still significant to this day.
3. One More Light
Album: One More Light
Released: 2017
Similarly to "The Messenger", "One More Light" highlights the importance of love from those around us during hard times. According to Linkin Park, the song was written for a close friend of the band who died suddenly.
The song's lyrics seem to sway towards emphasizing the importance of showing love and appreciation to those around you while they're still there before it's too late.
4. Leave Out All The Rest
Album: Minutes To Midnight
Released: 2007
Here we have a track that loosely fits into the theme of 'love', but not through the means I've spoken about previously on this list. "Leave Out All The Rest" is a powerful melodic ballad that features Bennington singing of past mistakes and hurting people, begging for redemption.
I believe this ties into the theme of love as both love from ourselves and from those around us as we learn from our mistakes are important to carve a fulfilled life.
5. In Pieces
Album: Minutes To Midnight
Released: 2007
Returning to the pessimistic side of Linkin Park's love language we have "In Pieces", an exposed and vulnerable piano-heavy track with punchy drum beats. Here, the band explores the crumbling of a relationship where the man believes he did nothing wrong and blames the other person for the breakup.
Despite the song's danceable beat, it's quite a sad song that discusses a real problem people have of shifting blame and refusing accountability.
6. Final Masquerade
Album: The Hunting Party
Released: 2014
2014's The Hunting Party marked a shift in Linkin Park's sound. The nu-metal edge had transformed into a mainstream rock-meets-electronica vibe with Bennington's vocals being the standout elements of their sound.
"Final Masquerade" dips into the pessimism of other love songs on this list, but with a significant message behind it. It sings of the importance of communication in relationships, and how keeping things hidden will only lead to disappointment and heartache.
7. With You
Album: Hybrid Theory
Released: 2000
"With You" sits comfortably in my top 5 Linkin Park songs, primarily for its nu-metal edge and disc scratching that worked so well in Hybrid Theory.
It's unclear at what stage of a relationship "With You" is set in, but I think it's after a relationship has ended. Despite its failure as a relationship, the protagonist is still massively attached to his love and feels like he's with her. Quite painful, when you think about it.
8. Valentine's Day
Album: Minutes To Midnight
Released: 2007
As if we didn't have enough pessimism in this list, we have the ironically named "Valentine's Day" to push that feeling further. As opposed to being about the traditional day of love, in this track, Chester Bennington is instead singing of losing someone dear to him, possibly a lover.
Despite its sad overtone, I feel it to be a loving ode to someone who is no longer with us.
9. Pushing Me Away
Album: Hybrid Theory
Released: 2000
The early 2000s were a terrible time for relationships according to grunge and nu-metal. From Staind to Linkin Park and other such bands, there seemed to be much to talk about when it came to lost love.
"Pushing Me Away" is exactly that; lost love that is hanging by a thread and can only be resolved by both members pushing each other away and moving on with their own lives.
10. The Little Things Give You Away
Album: Minutes To Midnight
Released: 2007
"The Little Things Give You Away" is a song with multiple meanings. Some suppose it was written in the wake of Hurricane Katrina which devastated America in 2005, and others suppose it to be a rather morbid love song. Those who believe it to be a love song suggest it's about a controlling partner and the restrictions they have on the other person.
Curiously, this is one of very few Linkin Park songs with a guitar solo in it. I think the use of a solo here helps drive the emotional impact of the song forward. Regardless of how you interpret it, it's a heartfelt ballad through and through.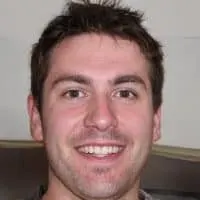 Alex is a man of many talents. He's been playing music since he was young, and has been the main content writer at Tone Start for the past few years. Alex loves to play around with different styles of music and enjoys listening to anything from country to classical.