Share on facebook
Share
Share on twitter
Tweet
Share on pinterest
Pin
Lionel Richie offers one of the softest voices in modern music, a true artist that's serenaded multiple generations of listeners and will continue to do so for many years. His range shouldn't be disregarded, as he has no issue hitting the highs and lows of resonating dynamics that fans have grown to love.
His lofty vocals encapsulate listeners, and the arrangement in his music always offers a profound listening experience that'll hit all the right nerves, regardless of the mood you're in.
Here is my list of the best Lionel Richie love songs that have made a lasting impact on the world!
1. Endless Love (Feat. Shania Twain)
Featuring a somewhat tropical vibe from the light acoustic melody, Lionel and Shania's vocals compliment each other throughout the entire song. It's a record that's full of passion, and the instrumentation has many R&B and ballad influences.
The drum kit on this song isn't overbearing, and it's mixed well with the rest of the sonics to give the vocals the main stage. It's just one of many outstanding records from the love song guru that stands out from his lengthy discography.
2. Penny Lover
This song is a perfect choice for a slow dance as it holds the perfect tempo, and the soft chords throughout the song float across the instrumental. Lionel's cadences and delivery will catch the ear and makes you want to sing along.
Timeless is an understatement for this record, and Lionel has a knack for making a hit that'll last. "Penny Lover" is just one of many favorites from Lionel's discography of classic R&B jams that's perfect for sharing with a significant other.
3. Love Will Conquer All
From his well-known album Dancing On The Ceiling, this track perfectly captures the sound of 1980s R&B. A light drum kit gives this song enough of a bop to get you moving, and it's an overall feel-good jam.
"Love Will Conquer All" is one of the best Lionel Richie love songs on this list as it brings fun energy amid the R&B style. Lionel doesn't stretch his vocals too much and focuses on keeping them on par with the relaxed melodies.
4. Truly
This record is one of the slower hits from Lionel Richie and exudes the ballad-like R&B style Lionel is known for. The instrumentation couldn't be any warmer on "Truly," and the artist takes it to new heights with his effortless vocal range.
If you're looking to get in your feelings, this song will do it as its dynamics go through many waves of emotion. Lionel knows how to get to your heart, and his genuine lyrics make his music all the more impactful.
5. Stuck On You
"Stuck On You" comes with an arrangement that'll take you through feelings of love, sadness, and happiness. Of course, music is subjective, but the affection that Lionel put into this record is undoubted and brings a sentimental value that's appreciated by thousands of fans.
For most of the track, the percussion is relatively light, but there are moments where it picks up and gives a bit more punch to add intensity behind the vocals. Outside of the more energetic parts of the song, the breakdowns hit just right and fit in perfectly.
6. Sail On
Many fans consider "Sail On" to be one of the best Lionel Richie love songs, and the quality of this record explains how it ended up on this list. The artist keeps his vocal range relatively mild, and the lyrical content is quite relatable.
Like much of his music, you can hear the raw emotion in his voice, and it sounds like it's built for this instrumental. He kicks up the energy for the chorus by bringing more powerful vocals and additional brass instrumentation.
7. Say You, Say Me
Big piano chords are the primary driving force for the melody on "Say You, Say Me." Slow, reverberated percussion ripples behind Lionel's vocals, and brief guitar riffs aid his varying dynamics.
This record has all of the tropes of a classic R&B record, and the artist knows how to take it one step further with his unique talent and unwavering vocal range. With enticing tempo changes and instrumentation, this record will go down in history as a favorite from the artist.
8. Three Times a Lady
I'd say this song deserves to be on this list of the best Lionel Richie love songs as its arrangement and production value is hard to beat. The artist created a beautiful record with "Three Times A Lady," and it's packed with lyrical beauty.
The message in the song is heart-touching and is shared by lovers to this day. If there's something that Lionel's good at, it's making music that'll be enjoyed for many decades and respected by multiple generations of music lovers.
9. Easy
Riddled with passionate vocals and piano progressions, "Easy" is another fan favorite that sticks out from the artist's discography. The percussion on this record helps carry the emotion of the song with many transitions and drum fills that lead into the next downbeat.
Lionel keeps a steady piano chord melody for a majority of the track that gives it a decent motion. About halfway through the record, you're greeted with a stellar guitar solo that does the song wonders.
10. Still
This song is a staple from his album Back To Front, and the production comes with dreamy melodies. Percussion isn't a core focus of this record, and Lionel puts all of the emotion into the instrumentation and his vocals.
A passionate slow jam, "Still" is an R&B classic that can't be ignored as it'll be relevant for decades to come. The artist's voice is capable of quite a lot, but he keeps it relatively calm, serenading you from start to finish with velvety-smooth sonics.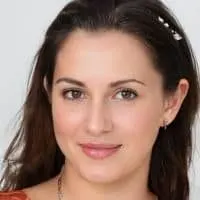 Alexandra loves playing the piano and guitar. She has always been a music lover, but it wasn't until she was in high school that she realized how much she loved to play. It allowed her to express herself without having to be verbally expressive, which is something she found very empowering.