Share on facebook
Share
Share on twitter
Tweet
Share on pinterest
Pin
Every generation comes with a new batch of love songs that make an impact on listeners and the music industry. The 1950s boast a classic sound that's unmistakable for many people, and that era definitely came with its fair share of love songs.
You don't need to have lived through that era to appreciate their music, and there's a reason why so many timeless records came from that generation.
So without further ado, here is my list of the best love songs of the 1950s that are still being appreciated today.
1. Paul Anka – Put Your Head On My Shoulder (1959)
With some of the most iconic lyrics from the late '50s, "Put Your Head On My Shoulder" is a sensual record that embodies many of the best production elements from that era. It holds a steady tempo that's perfect for a dance with your partner, and it provides an overwhelming sense of comfort.
The record has plenty of replayable qualities, and the dynamics aren't overbearing to the ear, which allows you to get lost in its sonics. You'll find the record placed in many different forms of modern media, and it'll continue to be heard by many more generations of music lovers.
2. Little Anthony – Tears on My Pillow (1959)
A display of true vocal prowess, vocal groups of three to five members weren't uncommon in the 1950's much of which is sampled in modern music today. "Tears On My Pillow" is considered a staple of the 1950s, and although we have much more modern recording equipment today, the audio quality of this record has a fantastic nostalgic value.
The instrumentation follows many popular progressions of the time, and it offers a swaying motion that's infectious to get caught in. It has a peaceful tone that's relaxing from beginning to end, and it's a record that'll never lose its impact on music.
3. The Righteous Brothers – Unchained Melody (1955)
The Righteous Brothers gave us quite a few hits that aged like fine wine, and "Unchained Melody" has some of the most memorable lyrics and melodies from their career. The instrumentation couldn't be any more pristine, and the angelic vocals will lock you into your feelings within seconds.
I'd say this is one of the best love songs of the 1950s without a doubt, and it has only gained more popularity through the song's use in popular media from movies, tv, commercials, and more. No matter your music preference, this is a record that can be enjoyed by anyone.
4. Dean Martin – Return To Me (1958)
If you ask me, this record boasts some of the most classic elements of love songs from the 50s, and the instrumentation and vocals match with each other perfectly. It holds a relatively slow tempo, and the dynamic mix is light on the ears.
The song offers a warm feeling to listeners, and you can hear the emotion that's littered throughout the vocals. "Return To Me" is one of Dean Martin's best records, and it's a gem that won't be forgotten any time soon.
5. Ritchie Valens – We Belong Together (1959)
Another song from the 50s that has some of the most memorable lyrics on this list, Ritchie Valens blessed us with a stellar piece of music. It has uplifting and sentimental qualities that reflect in many people as the lyrics are pretty relatable for most people.
The light plucked melody helps keep the sway of the tempo, and the percussion does a great job of keeping the beat without obstructing the soft dynamic. It's a relaxing record that'll be the first thought for many people when talking about the best music from the 50s.
6. The Penguins – Earth Angel (1954)
Once you listen to these songs back to back, you'll start to notice a trend in the production and instrumentation, as the 50s loved a little swing in their music. "Earth Angel" is a great song to get immersed in the vocals and the story that's being told.
Although it offers simple instrumentation, that isn't the real focus of the record, as the lead and backing vocals carry the sentimental tone of the record. The Penguins are known for their signature sound, and they truly knew their way around a love song.
7. Ritchie Valens – Donna (1958)
Another hit from Ritchie Valens, the heart-throb singer, brings us "Donna," a love song that became a signature part of his career and remained in the hearts of his fans that span multiple generations. His vocals are pretty soft on this record, and they provide an airy sound that allows you to get lost in thought.
The instrumentation is equally light, and the repetitive melodies never get old to listen to. It hits the perfect spot in the frequency range as the treble and bass don't compete for space; instead, they complement each other in the best ways.
8. The Five Satins – In the Still of the Night (1956)
The vocals on this record have great layering, and the classic swing tempo fits the sway of their vocals as each downbeat emphasizes their cadence and range. It's a song that leaves you wanting more and eager for what's to come next.
Between the primary vocals of the record, you'll hear gorgeous brass solos that hit all the sweet spots of the ear and lead you into the hook. Many fans consider this record to be one of the best love songs of the 1950s, and there's a reason it's still being listened to in our modern era.
9. The Dell Vikings – Come And Go With Me (1957)
Offering a faster tempo than others on this list, it's a love song that provides some danceable qualities and is overall an excellent record to share with a special someone. The vocal cadences and progressions are infectious and will quickly get stuck in your head.
"Come And Go With Me" was a hit in the 1950s, and rightfully so, as the group clearly knew their way around the music of their time. The song also has energetic brass solos that add to its danceable qualities, and its production quality still holds up even after all these years.
10. Thurston Harris – Little Bitty Pretty One (1957)
I can say personally this record left an imprint on me from the first time I heard it as a child due to the catchy lyrics and jiggy tempo that makes you want to move. Thurston Harris brings signature vocals to every record that provide standout sonic qualities.
This record had control of any dancefloor in the late 1950s, and the record will still have that same effect on many people today as its infectious sonics can't be ignored. It's a relatively short song, but it still holds the title as one of the best love songs of the 50s.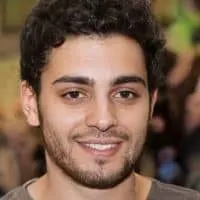 Justin is an audio engineer with years of experience in the field. He has been creating and playing music his entire life, but he really found his passion for engineering when he was introduced to Logic Pro at age 10. Justin has spent countless hours perfecting his craft and now works as a freelance engineer out of Boston, MA.