It is an age-old debate about whether men or women can do things better. The truth is that there are some things that each of the sexes is naturally better at. Some of the things that women are naturally better at are emotions and a deep understanding of love.
If you look at how many love songs there are, there are tons of them, and most of them are by male artists. Male artists produce a high volume of love songs, but female artists produce an unmatchable quality.
Below I will take a look at the 10 best love songs by female artists.
1. I Will Always Love You – Whitney Houston
Album: The Bodyguard: Original Soundtrack Album
Released: 1992
"I Will Always Love You" is by far the most powerful and best love song by a female artist. There are multiple versions of this song, but for this list, I have chosen the widely known version performed by Whitney Houston.
Houston recorded this version for the soundtrack of the 1992 Hollywood film The Bodyguard. The track became known as Houston's signature track, and it received widespread acclaim from the music industry.
The original "I Will Always Love You" was written and recorded by the legendary Dolly Parton in 1973.
2. Make You Feel My Love – Adele
Album: 19
Released: 2008
Everyone knew that Adele would be high on this list. She has been an instrumental figure in the female music industry with a long list of love songs that can drive anyone to tears. Any one of her beautiful songs could be listed here, but I have chosen "Make You Feel My Love."
Originally written and recorded by Bob Dylan for his 1997 album, Time Out of Mind. Adele performs this song with a raw and powerful emotion that is unmatched by any other that has recorded this track.
"Make You Feel My Love" is the only cover version on Adele's album, 19. All of the other tracks were written by her, giving us an idea of how valuable this track is.
3. You Light Up My Life – Debby Boone
Album: You Light Up My Life
Released: 1977
Everyone has heard this classic before. "You Light Up My Life" has been a massive cultural hit since the moment of its initial release.
The track was written by Joseph Brooks and first recorded by Kasey Cisyk for the film of the same name. Debby Boone then, later that same year, recorded her own version of the song under the guidance of the song's writer, Joseph Brooks.
Boone only recorded her own vocals for the track that was then laid over the original instrumental soundtrack from the film.
4. We Belong Together – Mariah Carey
Album: The Emancipation of Mimi
Released: 2005
Mariah Carey is another one of the most iconic female artists in the music industry. Her music is filled with deep emotions that tell messages of love and sometimes pain.
"We Belong Together" is another signature track by Mariah Carey with a soulful performance set to a hip-hop beat and lyrics that tell the story of two lovers who belong together.
5. The Power of Love – Celine Dion
Album: The Colour of My Love
Released: 1993
Celine Dion is the next big name on this list with her powerful version of "The Power of Love." This track is, without a doubt, one of the most powerful love songs ever written.
Jennifer Rush is the writer and original recorder of this song, but the version by Celine Dion elevates the song to soaring heights. In 1994, the version by Celine Dion became the best-selling single by a female artist in the US. It was also nominated for a Grammy Award.
6. I Love You Always Forever – Donna Lewis
Album: Now in a Minute
Released: 1996
"I Love You Always Forever" was released by Donna Lewis as her debut single for her debut album, Now in a Minute. The track blew up immediately; even today, it is known as one of the greatest love songs ever. At the time of its original release, it reached the top 10 on charts in over 15 countries.
7. We Found Love – Rihanna
Album: We Found Love
Released: 2011
Rihanna is another female artist who cannot be excluded from this love song list. She has a long career with many chart-topping hits, many of which are love songs.
"We Found Love" features Calvin Harris and stood out for me as one of the best love songs. It combines heart-touching lyrics with a catchy beat and remarkable vocals by Rihanna.
8. When You Say Nothing at All – Alison Krauss
Album: Don't Close Your Eyes
Released: 1988
Not only is "When You Say Nothing at All" one of the most beautiful love songs of all time, it is also one of the saddest songs of all time. Everyone who was alive in the late 80s and early 90s will have some deep memories with this track.
9. Crazy for You – Madonna
Album: Vision Quest
Released: 1985
The legendary music icons keep on coming. This time it's Madonna with her song "Crazy for You." The track was recorded for the 1985 film Vision Quest. It also takes us back to Madonna's earlier days which is such a nice flashback.
10. Love On Top – Beyoncé
Album: 4
Released: 2011
This top 10 best love songs list by female artists gets wrapped up by Beyonce with her track "Love On Top."
Beyonce drew her inspiration for writing this song from a musical biopic where she played the role of Etta James, another iconic female musician.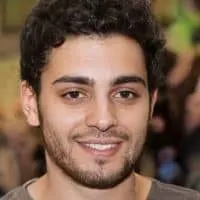 Justin is an audio engineer with years of experience in the field. He has been creating and playing music his entire life, but he really found his passion for engineering when he was introduced to Logic Pro at age 10. Justin has spent countless hours perfecting his craft and now works as a freelance engineer out of Boston, MA.