Share on facebook
Share
Share on twitter
Tweet
Share on pinterest
Pin
Luke Combs – a country superstar named 'the most promising and influential new country star of the last five years, is an award-winning, multi-platinum country artist from Asheville, NC.
He's relatively new to the music scene but has already made a significant impact on the industry and country music as a whole.
And what's an artist without their love songs? Combs is one of the best lyricists of our generation, and today, I want to take you through some of what I consider to be his best love songs.
So without further ado, here is my list of the best Luke Combs love songs!
1. Forever After All
Released in October of 2020, "Forever After All" from Combs' What You See Ain't Always What You Get album is a ballad about undying love. With its simple chord progression, hard-hitting electric guitar, and Luke's signature raspy vocals, it's a true expression of the intense experience of deep, unconditional love.
"Forever After All" also serves as a showcase of Combs' lyricism – the words are simple, nothing is too hard to understand, but each verse feels authentic and rich with emotion. This is what I would consider a fantastic first dance song!
2. Better Together
In somewhat contrast to the previous entry, "Better Together" is a beautiful and straightforward piano ballad expressing the feeling of completion and contentedness we feel when we're with that one special person. Again, the lyrics are pretty simple here, but that's the beauty of the song – its purity.
"Better Together" also comes off the What You See Is What You Get album and was written with Randy Montana and Dan Isbell and released in 2020. Clearly, the pandemic was a source of inspiration from Combs since some of his best – and indeed most popular – numbers come from 2020!
3. She Got the Best of Me
"She Got the Best of Me" is one of Luke's most famous numbers. It's a beautifully sad song that deals with heartbreak, with hard-hitting lyrics sung over a more lively, typical country backing track that brings a brilliant contrast to Luke's music.
The country superstars' vocals are the star of the show here. With Combs' raspy singing voice delivering lines like 'Now all that's left of me is beating in this guitar', you can't help but feel for the singer – and feel sorry for yourself. If you love Luke Combs' love songs, you've got to give this one a listen.
4. Beautiful Crazy
Throwing it back a little, "Beautiful Crazy" was written with Robert Williford and Wyatt Durette and is a bonus track on This One's for You, Luke's debut album. It might not be the singer's most popular work, but it's definitely one of his most touching.
In it, Luke sings about loving someone in their entirety, despite their flaws and "crazy" tendencies. The country singer also shows off the command he has over his voice and his musicality, with impressive runs and a beautiful melodic line that tugs at the heartstrings in a way only country music can.
5. Lovin' On You
With its upbeat tempo, addictive chord progression, and Luke's exciting vocals, "Lovin On You" from When You See Is What You Get invites you to dance the night away. It's a classic country love song in every sense.
From its lively dance tempo, heartwarming yet straightforward lyrics, and brilliant singing from Combs, "Lovin On You" is definitely one of the best Luke Combs love songs.
6. When It Rains, It Pours
"When It Rains It Pours" is a more unconventional Lule Combs love song in that it actually talks about being happier when you're away from your partner. We've all been in relationships that weren't good for us, and this song sums up just what that's like.
In it, Luke sings about how life seems to be so much better when we're away from our toxic partners but is nuanced in the way that it deals with the temptation of wanting to get back with that partner. This serious tone is juxtaposed with the cheerful, lively country backing track that makes it impossible not to tap your toes.
7. Beer Never Broke My Heart
With a more rock and roll feel, "Beer Never Broke My Heart" invites you to scream and shout about your relationship frustrations. As the title suggests, this song is about being let down time and time again and finding pleasure in the simple things that don't let us down – like beer.
"Beer Never Broke My Heart" is unlike other Luke Combs love songs in that it wants us to be happy with being alone.
8. Even Though I'm Leaving
"Even Though I'm Leaving" is Comb's love letter to his father and deals with the pain of having to leave a loved one behind – and with being left behind by a loved one.
If you're in the mood to shed a tear or two, then Luke's heart-wrenching vocals on this track are sure to do the trick.
9. Hurricane
"Hurricane" is another Luke Combs love song that really tugs at the heartstrings, especially if you've ever experienced that 'love at first sight' feeling.
It's set to a tempo that you can just stand there and sway to, and Luke's incredible vocals deliver the simple lines beautifully. This song packs a punch, and for all you guitarists out there, it's a great number to learn!
10. Does To Me (Feat. Eric Church)
Luke sings about what makes him unique in "Does To Me," which serves as an anthem to anyone who's ever been made to feel inadequate by society.
He talks about how we place a lot of value on superficial things and how we shouldn't let ourselves think we aren't special just because society tries to tell us that.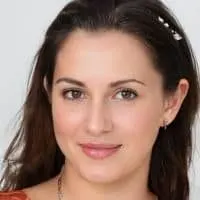 Alexandra loves playing the piano and guitar. She has always been a music lover, but it wasn't until she was in high school that she realized how much she loved to play. It allowed her to express herself without having to be verbally expressive, which is something she found very empowering.