Share on facebook
Share
Share on twitter
Tweet
Share on pinterest
Pin
Mac Miller is widely considered one of the greatest songwriters of his generation, known for his signature sound and fantastic lyricism. His passing left a void in the music industry that will probably never be filled, but his legacy continues through his work.
The artist had an incredible way with words, and if you're looking for your next "our" song, you might find it here.
So without further ado, here is my list of what I consider to be the best Mac Miller love songs that were ever released!
1. Love Lost
Starting on an optimistic note, we have Love Lost, which is one of Mac's more underground tracks but is still widely prevalent and listened to today. It's got a carefree, fun attitude that makes you want to get up and dance, which I think is precisely what Miller wanted.
The song features a fun, quirky melody line with an almost gospel-like organ, which is a sound that Mac was known for. Love Lost is a song that encourages you to indulge in your positive emotions, which is something we could all stand to do a little more.
Related:
Saddest Mac Miller Songs
Best Mac Miller Songs of All Time
2. Cinderella (feat. Ty Dolla $ign)
Cinderella comes off of Mac Miller's The Divine Feminine and is one of the artist's more downtempo tracks. It features a pretty guitar riff that compliments both Mac and Ty's vocals nicely, and Mac introduces this song to his feature.
This is a song about finally finding The One for you and the joy of feeling totally connected to someone. It's got a beautiful message, perfectly displayed by Mac's excellent vocal talents. This is one for the love playlist for sure.
3. Stay
Stay is probably my favorite love song that Mac has ever released, featuring a vintage jazz style that showcases the artist's more playful, quirky side. The introduction features a kind of call and response between Mac and a soulful trumpet.
It's a song about wanting your person to stay with you just a bit longer, which is a feeling that I think we can all relate to. The chord progression and groovy beat invite you to tap your toes.
4. Skin
If you're in the mood to get a little emotional, consider listening to Skin, which features a soulful saxophone that just speaks to your soul. It's got a more relaxed vibe, which makes Skin a great song to lay back and relax to.
It features Mac's signature rapping style, underscored by a choir that you can't help but bop your head to. Skin is the most accurate representation of Mac Miller's songwriting talent – it's filled with witty, clever lyrics that often only reveal themselves after several listens.
5. Youforia
This next song is one of the more poppy tracks that Mac Miller has released but still features his signature alternative rap flare. It's got a trippy, almost psychedelic opening that paves the way for the subsequent epic vocals.
The halftime tempo makes you want to get up and scream, and the simple lyrics and melody make doing that super easy. A word of warning – Youforia is an incredibly addictive song, so be prepared for many repeated listens.
6. Someone Like You
Not to be confused with the uber-famous song by Adele of the same name, Someone Like You, is an upbeat emotional rap song that describes the feeling of trying and failing to find a replacement for your soulmate.
Released in 2013, Someone Like You comes off of Mac's Watching Movies with the Sound Off album, which is definitely one of his most popular albums to date. This song, the entire album, is worth listening to.
7. Soulmate
The title is quite self-explanatory here. Mac Miller uses Soulmate to describe the feeling of finally finding the person who completes you and who you can be yourself with from his album The Divine Feminine.
It's one of his most popular tracks, and it's clear to see why. It's got an interesting chord progression, haunting vocals, and clever lyrics that are unbelievably catchy. Get ready for this song to be stuck in your head for a few days.
8. Objects in the Mirror
Objects in the Mirror is another song from his Watching Movies with the Sound Off album, though it is one of the album's less popular tracks. It features Mac's signature vocals, which are layered on top of one another to create a haunting, ethereal sound that encapsulates the song's mood.
It's got a simple backing track and an addictive drum beat that you can't help but bop your head to. There's also a kind of rock feel with the distorted, grungy electric guitar – Objects in the Mirror is a song that can appeal to all different kinds of tastes.
9. Clarity
Clarity is throwing it back to Mac's early career, which comes off of his Macadelic (ridiculously clever name) album. It's one of my favorite songs he's ever released, and I wish it got more recognition – it deserves it!
It's got a lo-fi, grungy sound that I think would be wildly popular if the song were released today. The chorus features Mac's vocals layered on top of itself to create a choir-life sound that transports you to another dimension. Can you tell I love this song?
10. ROS
If you're in the mood to get a little emotional and maybe shed a tear, then be sure to give ROS a listen. It starts with a beautiful piano playing simple chords that set the mood for the rest of the song.
Speaking of, the chord progression is incredibly clever and satisfying to listen to, but at this point, we expect nothing less from a talent like Mac Miller. ROS is almost a song for Mac's fans to sing to the artist himself, and if you pay attention to the lyrics, you'll understand why I say that. This is a song worth listening to.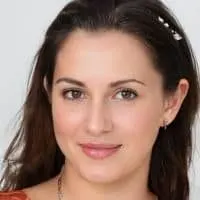 Alexandra loves playing the piano and guitar. She has always been a music lover, but it wasn't until she was in high school that she realized how much she loved to play. It allowed her to express herself without having to be verbally expressive, which is something she found very empowering.