Martin & Co is a renowned brand that promises high-quality instruments. This enterprise is home to true guitar fanatics — The Martin 000-28EC, a revamped guitar model that takes inspiration from the vintage 1930s & 40s.
But, you might wonder what the EC in the model name means? That's where it gets interesting! Martin 000-28EC implies the design aesthetics of the model Eric Clapton used in his MTV unplugged performance.
However, the 000-28EC is not just your Clapton- signature, collector's piece with a vintage vibe. Instead, this acoustic guitar is a versatile instrument with jam-packed features.
In this review, we are laying our hands on the Martin 000-28EC to bring you the full scoop. We will look at all aspects of the 000-28EC and compare it with its close variants.
So, if you are looking to pick up this signature instrument, then read on.
Overview
Martin 000-28EC is a premium-grade variant that utilizes the finest materials. This acoustic guitar model is derived from the classic D-28 series and features excellent craftsmanship on the manufacturer's part. From high-quality tonewoods, Indian rosewood, and Sitka spruce, the triple-o version does not cut back corners.
As a result, 000-28EC does not look or feel cheap at all. This solid-top, handcrafted guitar model is a long-term investment that ages exceptionally well.
You will fall in love with the Martin 000-28EC for its aesthetic superiority.With natural and sunburst finishes, the production value is exquisite.
We're talking glossy finishes and herringbone inlay details on a compact body. Additionally, a classic orchestra body and a modified V-neck with a dovetail joint, the 000-28EC, elevates the overall user experience.
With features like nickel strings, two and quarter-inch strings space, mid-size, lifetime warranty, and an accompanying hard case, the Martin 000-28EC is a top-line choice for avid guitarists.
Specifications
Model Name: Martin 000-28EC
Measurements & Dimensions
Approx. Product Weight: 30lbs
Approx. Length of Scale: 24.9"
Guitar Dimensions: 47 x 20 x 10 (in inches)
Material
Top: Sitka Spruce
Back & Side: East Indian Rosewood
Neck: Mahogany
Fingerboard: Ebony
Construction & Attributes
Bracing Pattern & Shape: X-Brace & Scalloped
Neck & Body Joint: Dovetail
Neck Shape: Modified V
Total Number Of Frets: 20
Hardware Specs
Tuning Hardware: Nickel Plated – Open-Gear Mechanism
Knob Style: Butterbean
Headstock Form: Solid, Square-tapered & Diamond
How It Sounds
It's no understatement that the Martin 000-28EC sounds exceptional. What you will experience with this model is a burst of balanced tonality, profound overtones, and sustains that are sweet and bright.
The sonic variance that you get from the 000-28EC is sharp and powerful. In addition, the treble clarity, saturation & mid to low-end response that you get from this variant is impressive.
Just a word of caution, do not expect more bass-y and stronger sounds that are typical of a dreadnought. For its size and features, the Martin 000-28EC is a real surprise in terms of warm sounds and tone.
The sonic range on this guitar is quite diverse, with harmonic variety and vintage stylings.
If you want to hear how the 000-28EC sounds then you can go ahead and check out this YouTube video:
Playability
The Martin 000-28EC is a playable guitar; however, it isn't particularly beginner-friendly. In addition, many people have had reservations regarding the variant's V-neck.
But, once you let go of the scepticism, the modified V-neck of the 000-28EC is a pleasant surprise. This guitar model's scale length, V-neck, and wide fretboard make it easier to play, bend, fret, and strum.
The 000-28EC is suitable for both fingerstyle and flat-picking. Despite its solid body, this guitar model is highly comfortable, lightweight, and does not cause any fatigue.
Quality
The level of manufacture and solid detailing on the Martin 000-28EC screams premium and superior quality. The manufacturers have not cut back on the material and have used high-end resources. The use of hardwood and X-bracing add to the instrument's vitality and sound.
Plus, the superior construction and dense bone adds to the instrument's resonance. With its quality, this guitar is in for a long haul, and it gets better with age.
What Others Are Saying
Martin & Co. does not disappoint when it comes to producing successfully performing instruments. Similarly, the perception for the Martin 000-28EC is quite positive. There isn't too much criticism regarding the quality and performance of this signature Clapton model.
Users have appreciated the product for its excellent tonality and sonic variance. Many reviews suggested that the guitar feels great in hand and allows for comfortable fretting. However, even seasoned guitarists had initial skepticism regarding the modified V-shaped neck.
The Martin 000-28EC has fared mostly 4 and 5 stars on different e-commerce websites like Amazon and Sweetwater with minimal negative remarks or reviews. The only prominent apprehension that continuously cropped up regarding the product was its high price point.
Pros and Cons
Every product has its positives and negatives. The product is an overall success, but here are some pros and cons for this guitar variant.
PROS 👍
Excellent aesthetics with a solid build
Includes a hard case for easy storage
It comes with left/right-hand orientation
Great for players who prefer fingerpicking and flat-picking
A long-term investment with fantastic sound and tonality.
CONS 👎
It lacks the vigorous bass in comparison to dreadnought models.
Users are wary of the guitar's V-style modified neck.
There is room for improvement in the machine heads.
Martin 000-28EC vs 000-28
Contrary to popular belief, the difference between the Martin 000-28EC and the 000-28 is more than a celebrity signature. Both variants have unique specs. The neck on the Clapton variant is genuine mahogany, whereas the 000-28 has hardwood, which affects the guitar's tonal variance and playability.
However, in terms of performance, both models do not disappoint. If you are Eric's fan, have a budget to spare, and want richer and aged tones, the 000-28EC is suitable for you.
But, if your criteria is an economical option with excellent build and manufacturing quality, the 000-28 will fit your requirements.
Martin 000-28EC vs 000-18
When it comes to sound, all Martins sound great, and the tone quality is highly dependent on personal preference. Yet the 000-18 features fluid frequencies with some bass and warmth, whereas the 000-28EC shines for its balanced treble and tone clarity.
The price difference between the two models is way off; the 000-18 is a great affordable option. Both models have a short scale; however, the 000-18 has a skinnier neck than the EC's modified V-neck.
In terms of aesthetic and construction, the 000-28EC definitely has an edge on 000-18. However, with its affordability, the 000-18 does not cut back on any aspect. Be it the construction quality, playability, sound, and tone performance.
When it comes to comparing the two Martin models, the 000-28EC and the 000-18, you should make the decision on price range, budget, guitar construction, and playability.
Conclusion
Albeit a bit pricier, the Martin 000-28EC is the kind of investment that lasts you through the years. It is not just the tag-along celeb seal of approval that makes this guitar unbeatable.
But, the synergy of high-quality manufacturing in vintage design and modern features is beyond amazing. The 000-28EC is a versatile instrument that promises performance and playing diversity.
To see our list of the best Martin guitars please click here.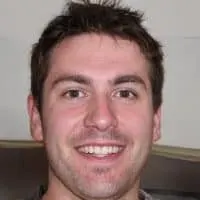 Alex is a man of many talents. He's been playing music since he was young, and has been the main content writer at Tone Start for the past few years. Alex loves to play around with different styles of music and enjoys listening to anything from country to classical.