Martin Guitar D-15M with Gig Bag, Acoustic Guitar for the Working Musician, Mahogany Construction, Satin Finish, D-14 Fret, and Low Oval Neck Shape
PROFESSIONAL SOUND & APPEARANCE: Martin's D-15M acoustic guitar has a mahogany construction that delivers a lively sound with rich tonal complexity while the dreadnought body style adds a rich bass response. This dreadnought guitar provides excellent adaptability for guitarists. It has open nickel tuners and a satin finish, making it look as captivating as it sounds.
GEARED FOR GIGS: This Martin Acoustic Guitar is made for working musicians. The D-15M is completed with a simple dovetail neck joint, non-scalloped X-brace, and standard taper neck. It's designed with a dreadnought body for excellent playability and superior sound. Plus, it comes with a hard-shell matte case for easy carrying.
There is no doubt that the D-15M is one of the best acoustic guitars available today. That's not a surprise given that it comes from the Martin brand. They are well renowned for producing guitars with an immense level of quality.
What makes the Martin D-15M so good? Well, that's what we wanted to find out here. We will take a closer look at the specifications, playability, and quality while also seeing how it compares to some other Martin guitars.
By the end, you'll know exactly whether or not the Martin D-15M is the guitar for you or not.
Let's get started!
Overview
The first thing you'll notice about the D-15M is the color. This isn't a guitar that has been given a dark stain finish, its entire body and neck are made from mahogany. It helps to give it a unique level of quality and while unrelated to how it performs, it smells great too!
This guitar has many more features than just a nice smell. The sound you get from it is incredible with notes that never seem to die. The dreadnought shape gives the guitar the volume and full-bodied sound many love.
As you can expect from Martin, the build quality is also flawless. It's an instrument that is going to stand the test of time. It's easy to play and we're sure that you'll quickly fall in love with this exquisite guitar. It's very hard to say anything bad about it. It's not the cheapest model out there but with quality like this, it's well worth the investment.
Specifications
Number of Strings: 6
Body Shape: Dreadnought
Left-/Right-handed: Right-handed
Color: Dark Mahogany
Finish: Satin
Top Wood: Mahogany
Back & Sides Wood: Mahogany
Neck Wood: Mahogany
Fingerboard Material: East Indian Rosewood
Number of Frets: 20
Tuning Machines: Nickel Open Gear
Bridge Material: East Indian Rosewood
Nut/Saddle Material: Compensated Bone
Nut Width: 1 11/16"
Scale Length: 25.4"
How It Sounds
When you first strum this instrument, it'll put a huge smile on your face. One aspect you notice instantly is the level of sustain. The notes seem to ring out forever and it helps to give it this bold and beautiful sound.
For those looking for a warm-sounding guitar, this is going to be perfect. The volume you get from it also makes it the ideal acoustic guitar for both performing and recording. The sound is deep and every pluck or strum of the strings resounds fantastically in any space.
Everyone who plays this guitar comments on its tonality. It's one of the best sounding models available today which is aided by the mahogany construction.
Playability
There is no point in having a great-sounding guitar if it's not easy to play. Thankfully, it's another area where the D-15M shines. It plays like a dream and you'll be able to transition up and down the fretboard with ease.
For those worried about the size of a dreadnought guitar, the D-15M makes it as simple as possible. The neck is good for players with small hands and it's also very smooth. For most players, they also think the action is perfect right out of the box.
Quality
With Martin, you can expect quality, and quality is exactly what you get. The guitar is handcrafted and you can feel that level of quality when holding it. The quality of the mahogany wood is also apparent, along with giving it incredible beauty.
What we also see here is that the guitar will stay in tune for a long time and it'll also cope with any knocks quite easily. A lot of guitars need to be set up when new but for most players, you won't need to do that here.
Don't be surprised if you end up having this guitar by your side for the rest of your days. When cared for, you'll get decades of use out of it.
What Others Are Saying
We've seen that most others are blown away by the quality of this acoustic. It compares favorably with many similar-priced guitars from other brands. It quickly becomes the favorite guitar that a lot of customers have ever played.
There is no illusion that this isn't a cheap guitar and it will be a significant investment to many but you get no grumbles about the price in the reviews. As soon as you start playing the D-15M, you'll see that it is money very well spent.
Pros and Cons
PROS
Beautiful sound
Superior build quality
Mahogany finish
No set up needed
Smooth action
Warm and deep tone
CONS
Martin D-15M vs 000-15M
The significant difference between these two guitars is that the 000-15M is a smaller-bodied guitar. We'd recommend it for those who struggle to play dreadnoughts due to their bigger size. If you wanted a louder instrument that was better for recording and performing, go for the D-15M
Martin D-15 vs D-15M
In many ways, these two guitars have very little discernible difference between them. The D-15, however, has been discontinued. That may be because, for a time, they were made from sapele and not mahogany. This led to confusion about what wood the D-15 was made from. In contrast, all D-15M guitars are made from mahogany.
Frequently Asked Questions (FAQ)
Where is the Martin D-15M made?
There are some Martin guitars which are made in Mexico but this is not one of them. The D-15M model is made in the main C.F. Martin factory which is situated in the city of Nazareth, Pennsylvania.
Do Martin Guitars hold their value?
With any new guitar, you'll lose a lot of its value straight away. The D-15M is unlikely to ever be seen as a vintage guitar so is unlikely to appreciate. That being said, due to the quality of craftsmanship, it will retain a fairly high resale value.
Are Martin Guitars hard to play?
No, quite the opposite. Martin guitars are usually very well made and are easy to play. This is especially true of the D-15M. Its perfect action, smooth neck, and the overall shape all make it rank very highly in terms of playability.
If you are looking for a Martin guitar that is very easy to play then you should definitely check out the Martin D-35. You can see our review here.
Conclusion
Usually, I try to give a balanced review about a guitar but that's hard to do here as there aren't any notable faults with it. The sound quality, playability and overall craftsmanship are all exceptional, which adds up to a very impressive guitar.
If you are looking for a guitar and the D-15M is in your budget range, then we'd highly recommend it. The only time we wouldn't recommend it is if you don't want the dreadnought size. If the size is perfect for you, then the Martin D-15M is a guitar you'll quickly fall in love with.
If you are interested, you can check out our list of the best martin guitars here.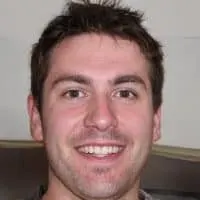 Alex is a man of many talents. He's been playing music since he was young, and has been the main content writer at Tone Start for the past few years. Alex loves to play around with different styles of music and enjoys listening to anything from country to classical.