What do Elvis Presley and Johnny Cash have in common?
The answer is they both used to play the incredible Martin D-35 acoustic guitar. Although Martin has been making acoustic guitars for over 150 years now, the iconic D-35 design hit the stages around the world in the mid-1960s.
In this article, I will outline D-35's technical specs and discuss its sound, playability, and quality. Next, I will answer some frequently asked questions about this iconic acoustic guitar and share some valuable user feedback with you.
Finally, I will show you how it compares to one of its closest rivals, the Martin D-28.
Overview
With a price tag exceeding $3,000, D-35 is not for beginners. You need some previous experience with acoustic guitars to fully appreciate its Sitka spruce top, which can also be made of mahogany or ebony.
The bridge is typically made of ebony, while the bone saddle looks like a gentle white streak above the black pickguard. Interestingly, there is a 28-series rosette around Martin D-35's soundhole.
A signature feature of the D-35 is its three-piece back made of Brazilian rosewood. Another unique feature is the white binding along the body and fretboard.
The low-profile mahogany neck is suitable for users with smaller palms, while the chrome-coated automatic tuners by Grover add a nice finish to the overall design. On the whole, this is a very responsive acoustic guitar that sounds as great as it looks.
Technical Specs:
Body
Top material: Sitka spruce (customizations are possible)
Back and sides material: Rosewood
Body type: D-14 Fret
Body finish: Gloss
Bracing pattern: 1/4″ non-scalloped X-bracing
Orientation: Right/left-handed
Saddle and nut: Compensated Bone/Bone
Bridge: Ebony
Neck
Neck shape: Low Profile
Neck Wood: Select hardwood
Neck finish: Satin
Fretboard
Number of frets: 20
Number of strings: 6
Tuning keys: Chromed, automatic by Grover
Dimensions
Scale length: 25.4″
Nut width: 1.75″
Fingerboard width at nut: 1-11/16"
Fingerboard width at 12th fret: 2-1/8"
Saddle radius: 16"
How It Sounds
Martin D-35 defines the sound of the perfect acoustic guitar. The tone is clear and deep, and the treble frequencies are snappy and bright. The body's classic design delivers plenty of volume without an unnecessary boom.
Some experienced guitarists find Martin D-35 significantly louder than HD-28. D-35's thinner braces allow for a bit more bass, and the forward-shifted un-scalloped X bracing allows for a significant increase in low-end frequencies.
The Secret is in the Lacquer
Those lucky enough to own a Martin D-35, have probably noticed that it's got a thinner gloss finish compared to models by other manufacturers. Martin's expert luthiers have found out that the thinner the lacquer on a guitar's body, the better the tonal transfer.
Too much lacquer on the body will make an acoustic guitar sound a bit dull and lose its reverberation quickly. Martin's expert luthiers apply just enough lacquer to protect their guitars for many years without compromising the instrument's acoustics. So, your Martin guitar will look and sound better as you age together.
Playability
With D-35, Martin makes a brave deviation from the original neck style, rendering the D-35 incredibly responsive and easy to play. In most cases, it arrives pre-tuned, so you can just unbox it and start playing.
Over time, your Martin D-35 will require minimum tuning, especially if stringed with Martin SP Lifespan. These strings naturally repel dirt, grit, and other particles that can adversely influence the sound of your acoustic guitar.
On the whole, D-35's massive body may present certain challenges to some fingerpickers, but serious guitar players and acoustic solo enthusiasts would certainly appreciate the extra muscle.
Quality
As a small family business, Martin makes limited use of robots when manufacturing their guitars, so most D-35 parts are handmade with a warm personal touch.
Iconic 3-piece Back Design
While Martin D-35 is renowned for its superior manufacturing quality, the three-piece back made of Brazilian rosewood remains its most distinctive feature.
During the 1960s, Brazil decided to impose an embargo on the export of rosewood, so the guys at Martin found themselves compelled to make the best use of any leftovers. Hence the three-piece design. Fortunately, the bold deviation from the classic two-piece design received a warm welcome.
The Cadillac of Woods
Today, only a handful of Martin's guitars (including some D-35s) have their backs made of what's called "the Cadillac of woods." A brand-new Martin D-35 with a three-piece Brazilian rosewood back is incredibly hard to find. If you do find it, though, get ready to go out of at least $10,000.
What Others are Saying
On the whole, D-35 is one of Martin's best-loved models. A guy by the name of Nick Cesaretti, who apparently got a D-35 as a Christmas present from his wife in 2018, writes that "…the d-35 is the pivotal sound of what an acoustic should sound like."
Another guy, who's had six different Martin guitars, shares that "…the D-35 is by far the best Martin I have ever played/heard".
Although I tried very hard, I could find very few issues with the Martin D-35. It seems that between 1970 and 1979, the company had some problems with quality control. As a result, some acoustic guitars made during that period had their bridges misplaced.
Pros and Cons
PROS
The body is made of premium wood like mahogany, Sitka spruce, and Brazilian or East Indian rosewood
Martin D-35 guitars are almost entirely made by hand
All of the company's wood is CITES Certified
Martin uses a thinner gloss finish to guarantee the tone's outstanding quality
CONS
D-35 made in the 1970s may have some issues with the bridge
High retail price
Martin D-35 vs. D-28
To the untrained eye, Martin D-35 may look almost the same as Martin D-28. However, you'll find some subtle differences as far as the design is concerned. Compared to the D-28, D-35 features a low oval profile of the neck and sleeker action.
Back
D-28 features the classic two-piece back, while D-35 boasts a more innovative three-piece design.
Nut
Martin D-35's nut is made of unbleached cow bone, while the D-28 model features a white Corian nut.
Fingerboard
D-35 has a signature white binding along the fingerboard, while D-28's fingerboard is unbound.
Bracing
To further distinguish D-35 from its predecessor, Martin used lighter bracing: just a quarter of an inch for the top. As a result, the sound is louder and resonates better.
Diamond Taper
D-28's signature feature is its headstock with a diamond taper.
Bridge
Martin uses solid black ebony to make the bridges and fingerboards of its D-28 acoustic guitars, while the D-35 models have these parts made of striped ebony.
Design
To me, D-35 has a classier vintage appeal. D-28, on the other hand, looks more solid and robust – a working man's perfect companion.
Frequently Asked Questions (FAQ's)
The following paragraphs answer four of the most common and interesting questions about this acoustic guitar that people ask online.
What is the difference between Martin D-28 and D-35?
The most apparent difference between the two models is that D-28's back is made of two pieces of wood, while D-35 has a three-piece back. The new design not only reduced the losses of precious Brazilian rosewood, but also made the acoustic guitar's back much stiffer and more resistant to moisture.
How much does a Martin D-35 cost?
The retail price of a D-35 may vary widely depending on the materials used. While some basic models sell at just over $3,000, Martin's limited-edition D-35 Brazilian 50th anniversary model sells at just under $7,000. The D-35 that Elvis played on Valentine's Day in 1977 in St. Petersburg, Florida sold at an auction for $20,000.
Why are Martin guitars so expensive?
As I said above, these fine acoustic instruments are made almost entirely by hand by veteran luthiers in the USA, the UK, and other countries in Western Europe.
The materials used to manufacture them are no less expensive. Just Google the price of a kitchen table made of Brazilian rosewood, mahogany, or Sitka spruce, and you'll see what I mean.
The fact that Martin D-35's nut is made of unbleached cow bone shows how time consuming and expensive the manufacturing process could be.
When did Martin start making the D-35?
1965. F. Martin & Company launched its D-35 model in 1965.
Conclusion
Martin Guitar Standard Series Acoustic Guitars, Hand-Built Martin Guitars with Authentic Wood D-35 Natural
PROFESSIONAL SOUND: Martin's Standard Series guitars combine authentic wood, like sitka spruce, mahogany, ebony, rosewood, and more, with innovative bracing, a variety of body styles, and handmade detailing to deliver rich resonance, classic tones, and a professional sound. Add our premium guitars to your touring lineup, studio gear, or instrument collection.
PREMIUM HANDMADE GUITARS: Handmade from the highest-quality materials, Martin's Standard Series guitars are built to stand up to late-night jams, long studio sessions, and plenty of picking. These solid-wood acoustic guitars deliver classic designs, professional sounds, and enjoyable playing.
STYLE OPTIONS: With many body sizes and designs, the Martin Guitar Standard Series truly offers a guitar for any type of player. Choose from acoustic, acoustic-electric, and many different body types—dreadnought, concert, grand concert, auditorium, orchestra model, jumbo, or grand performance cutaway. Beginners, intermediate guitar players, or working musicians can all find the instrument that works for them.
PLAYABILITY ENHANCED: In addition to Martin's iconic tone known worldwide, our guitars deliver enhanced playability that makes playing a pleasure, no matter your experience or skill level. Whether you're playing rock, country, folk, bluegrass, or jazz, these guitars deliver a natural playing experience that you will love.
MARTIN STANDARD SERIES: Martin's superior guitar and string products remain the choice for musicians around the world for their unrivaled quality, craftsmanship, and tone. Still handmade. Still the standard. Martin guitars are the real deal—not an imitation.
With D-35, C. F. Martin showed the world how innovative thinking transcends production obstacles. The three-piece back makes better use of precious rosewood and adds a modern touch to this model's classy vintage look.
When Martin D-35 officially premiered in 1965, professional guitarists and ardent amateurs were equally taken by surprise. They were surprised not so much by the instrument's design as by its sound and feel.
And it is really amazing to see how Martin took an already excellent acoustic guitar like D-28 and made it simply divine with a few tweaks: lighter bracing and a 28-series rosette around the sound hole.
Saying that D-35 is the best acoustic guitar money can buy is not an exaggeration in the slightest.
Thanks for checking out our review on the amazing Martin D-35.
If you have any questions about the D-35 let us know in the comments below, we would love to hear from you!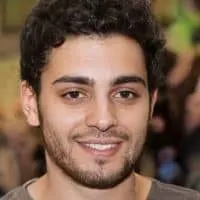 Justin is an audio engineer with years of experience in the field. He has been creating and playing music his entire life, but he really found his passion for engineering when he was introduced to Logic Pro at age 10. Justin has spent countless hours perfecting his craft and now works as a freelance engineer out of Boston, MA.