For this weeks review we will be looking at the Maxon OD808, possibly the best overdrive pedal I've had the chance to experiment with. It's honestly so easy to get a good overdrive tone from it.
[table id=2 /]
The OD808 is a simple looking pedal that features a foot switch and three knobs corresponding to overdrive, balance, and tone. The manual included with the pedal is neat, and includes standard presets to get you started with the tone you are looking for.
The range you can get from the pedal is quite simply, astonishing. It provides the mild overdrive of a tube amp without the sacrifice of the original guitar tone. It can be used alone to reach slight to mid distortions, or to get that warm, rich overdrive.
The Maxon 0D808 is often compared to the slightly higher priced Ibanez TS808, as they are quite similar to each other in many aspects. I found the Maxon was less harsh on the mid-range and featured more tonal control. Furthermore, there is a general consensus online that the Maxon is the superior overdrive pedal overall, which I am inclined to agree with.
I would be fine taking this pedal on the road due to its durability and high quality components it comprises of. The OD808 is enclosed in a metal casing that is sure to last a long time after its initial purchase. I haven't had any issues with the reliability and durability of the pedal at all.
FINAL THOUGHTS
The Maxon OD808 Overdrive pedal is worth every cent. There isn't really much to criticize about it. It does what its supposed to, and does it well. It's regarded as one of the best (if not the best) overdrive pedals on the market at the moment. A great addition to any pedal board.
More info: Maxon Official Website
Agree or disagree with our review? Let us know what you think in the comments below!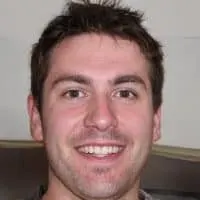 Alex is a man of many talents. He's been playing music since he was young, and has been the main content writer at Tone Start for the past few years. Alex loves to play around with different styles of music and enjoys listening to anything from country to classical.