Share on facebook
Share
Share on twitter
Tweet
Share on pinterest
Pin
Some would argue that metal is the last music genre that you'd associate with love, but I beg to disagree.
No one does love songs with such intensity, emotion, and sincerity as metal bands, and today I wanted to share with you my list of the 10 best metal love songs, starting with:
1. Guns N' Roses – Sweet Child O' Mine
When Appetite For Destruction in 1987, the world of rock and metal was forever changed. "Sweet Child O' Mine" is counted among the best metal love songs for a myriad of reasons – from the catchy melodies, over well-crafted lyrics, to Axl's singing, and everything in between.
"Sweet Child O' Mine" is a trip down memory lane; it's a song you'd listen to after a breakup and instantly feel better. It's also one of the songs that MTV-era kids, myself included, will remember for the rest of their lives for one of the coolest music videos ever created.
2. AC/DC – Let Me Put My Love Into You
If you're an RNR connoisseur, you can't miss Back In Black. This album changed history, and it's held in high regard among metal fans as much as rock enthusiasts. "Let Me Put My Love Into You" is one of the songs off this album that can't be ignored – it's as much of a rocker as it is a plain love song.
"Let Me Put My Love Into You" is my very favorite on Back In Black. Although it's hard to top "Hells Bells" and "Shoot To Thrill", this is the one song that will get you and your significant other into the best of moods over a couple of beers.
3. Steel Panther – If you Really Really Love Me
They've been called a parody band, and both Michael and Satchel have openly admitted that they wanted to diss Glam Metal with their Steel Panther, but you can't take away the fact that these guys can make one hell of a metal love song.
"If You Really Really Love Me" will give you a rough picture of what Steel Panther has always been about – having fun while singing about all types of love. It's pure gold, it's an Oscar-deserving comedy as far as the music video is concerned, and it's a classic metal love song.
4. Type O Negative – Love You To Death
Gothic metal was practically invented to dive deep into the subjects of love (though often unrequited). Type O Negative lives and breathes both, and "Love You To Death" is a perfect representative of that.
The third song off October Rust, "Love You To Death" is one of those tunes that you'll sing up at night humming, "Love me, love you too", or at least that's what's happening to me whenever it pops up on SiriusXM.
5. Helix – Heavy Metal Love
I'd argue that Helix is probably the most overlooked band on this list.
"Heavy Metal Love" is exactly how it sounds – it's a straight-up love song with dirty distortion and gritty vocals, telling a beautiful little story about lovebirds geared in leather and metal spikes.
6. Motörhead – Love Me Forever
https://www.youtube.com/watch?v=I7S0VKsopLw
Motörhead is known for fast-paced, groovy metal tunes, and only devoted fans are aware of Lemmy's softer side. "Love Me Forever" blends the weight of the world with emotions that are probably just as heavy, if not even more so.
It's hard not to shed a tear when listening to this song, especially with Lemmy being gone, but this is one of the songs that will always remind us of his greatness.
"Everything changes, it all stays the same; everyone guilty, no one to blame." This may be a tale of heartbreak, but I'd wager it's a song about the loves and relationships that aren't so easy to manage when you're a road dog. It may be the sixth song on the list, but it's one of my top 3 best metal songs personally.
7. Pantera – This Love
Pantera is a metal powerhouse, and for many fans of this genre, the first thing that pops to mind is either Dime soloing, or Phil's screams on "Cemetary Gates".
With "This Love", the Pantera boys are pitching in their five cents on toxic relationships, venting some anger while gracing our ears with both beautiful and slick, heavy riffs. For many, this is a song that reminds of hardships, failed attempts at love, and abuse, but at its core, it's as great as any other on the Vulgar Display of Power.
8. Cradle of Filth – The Death of Love
I'm completely biased when it comes to Cradle of Filth, as I literally grew up and am still listening to them while cradling my little daughter (no pun intended).
I heard "The Death of Love" for the first time when Godspeed on the Devil's Thunder first came out. Given that it's the third song on the album, I didn't have to wait long to fall enamored by it.
Most COF songs are love-related, but The Death of Love is a bit softer, a bit more accessible to metal fans that aren't too keen on black and extreme metal. I warmly recommend giving this song a shot; if you're fond of Dani's vocals, brutal blast beats, and riffs sharp enough to cut through atoms, set the whole album on repeat.
9. Judas Priest – Love Zone
Leave it to the Metal God to set the stage for amorous rock and metal couples. "Love Zone" opens up one of my favorite albums of all time, the world-famous Ram It Down.
It's interesting that the title of the album " Love Zone" is the opener track to follows a similar trajectory; the blasting drums and iconic riffs on this song follow all the way through, and Rob's vocals are as robust in "Love Zone" as in "Hard As Iron", or "Blood Red Skies". Definitely one of the best metal love songs out there.
10. Van Halen – Love Walks In
The late, great Ed Van Halen will be sorely missed. Fortunately, we have the godsent 5150 and "Love Walks In" as testaments to his soulfulness, unparalleled musicianship, and devotedness to music.
Although most of us will always remember him as the world's finest guitarist to have ever lived, "Love Walks In" features him on a piano, elegantly playing the soft tunes that make this beautiful song as great as it is. Out of all songs on this list, "Love Walks In" is not only one of the best metal love songs of all time, but it's also one of the most emotional Van Halen songs.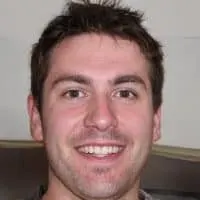 Alex is a man of many talents. He's been playing music since he was young, and has been the main content writer at Tone Start for the past few years. Alex loves to play around with different styles of music and enjoys listening to anything from country to classical.