Share on facebook
Share
Share on twitter
Tweet
Share on pinterest
Pin
Metal bands have always been known for doing things a little differently. That's why so many of the best songs in the genre have non-standard tuning. While that may be true, there are still plenty that keep it standard.
Here we wanted to find the best metal songs in standard tuning. We've found 19 brilliant examples from a range of incredible bands.
Let's get started!
List of the Best Metal Songs in Standard Tuning
1. Metallica – Nothing Else Matters
Released way back in 1992, the song starts off slow, with a nice relaxing melody. It sets the tone for a beautiful song.
The orchestral arrangement by Michael Kamen is what makes this song so different from the rest. At first, you may not notice it, as the guitars, drums, and bass seem to dominate. Then when you listen to the song again, you sense how the classical orchestra lays a discreet sound that immerses it.
"Nothing Else Matters" is truly relatable because the meaning behind the song is something we have all experienced. It's about learning how to trust yourself and not others. Always stay close and true to you, that's what matters.
2. Metallica – One
The beginning of the song is very ominous with the playing of war sounds. The guitar creeps in then after around one minute, the drums and the bass start.
This song is beautiful but also carries a somewhat grim meaning. "One", is an anti-war song, which describes a World War I soldier that ended up being severely wounded. He has no use of his arms, legs, and jawbone due to his limbs being hit by a landmine.
He is begging for death and wants to be put out of his pain. Listening to this song over and over, some never realize it has such a dark meaning. It's a part of what makes the song so great and one of the best metal songs in standard tuning.
3. Black Sabbath – Iron Man
The song starts with the famous guitar riff we've all heard. It's a timeless piece of music that sounds as good today as it ever did. Some say heavy metal was created by Black Sabbath and while some may dispute that, they had a huge influence on the genre.
The song starts with the artificial-sounding "I am Iron Man" wail before kicking into that riff. What follows is a phenomenal song with its slow and deliberate driving sound. Released on the 1970 Paranoid album, it's not only one of the best metal songs in standard tuning but one of the most important metal songs ever.
4. Ozzy Osbourne – Crazy Train
Well, Ozzy Osbourne knew how to start a song, didn't he? Here you get his manic "all aboard" shout before a catchy bass and drum riff kicks in. Then we get to hear that powerful riff rip right into the song.
The guitar riff sets the tone for the song and gets you hyped up. Once it gets you hooked, the song never let's go.
Ozzy's voice in this song is truly powerful. An amazing song and an all-time classic. The song's meaning itself is self-explanatory, which is probably another reason why it is so popular.
5. Avenged Sevenfold – So Far Away
I listen to this song frequently, it's a contender for the best modern metal song in standard tuning. The meaning of the song is so deep. It is about missing someone that is no longer with us and grieving them.
The heartfelt quality of the video is in keeping with the emotional resonance of the song. It was a very personal goodbye to Jimmy "The Rev" Sullivan. The song gets you with that guitar solo, which hits you right in your feels.
6. JerryC – Canon Rock
This song starts out with a low bass sound, followed by a guitar riff. Most of you will most likely be familiar with the beginning of the song, they play the instrumental part at almost every wedding.
This song ties two genres together, perfectly mashing classical music with heavy metal. It turns into such a masterpiece and gives you such an upbeat feeling. Turning on this song in the morning is the best thing to get you out of bed and start your day right.
Are you a metal fan who is getting married? Well, why not walk down the aisle to "Canon Rock"!
7. Avenged Sevenfold – Dear God
Avenged Sevenfold has always been able to make great metal tracks but sometimes with a bit of a country vibe to them. You can tell they put a lot of passion into this song. To me, this song means you can't always be with the ones you love.
From their self-titled 2007 album, the song speaks of giving into his humanity but almost makes his sadness seem more profound. I love how the bridge is quite pleasant and the layered guitars tie everything together.
8. Pantera – Cowboys From Hell
I bet this Texas band wishes this was their first album. The former glam rockers changed their whole image and style once the 1990s hit, and metal was never the same.
Pantera are considered to be the pioneers of groove metal, and thanks to them we have bands like Lamb of God, Sepultura, Machine Head, and most of the early metalcore bands.
This album's title track opens the album with one of Dimebag's most iconic riffs, and it just goes off from there. Truly one of the best album openers of all time.
9. Marilyn Manson – Sweet Dreams (Are Made Of This)
I think we have all heard this song at some point in our lives, although a different version of it, with a completely different vibe. The breakdown two minutes into the song is so good. Although when you get three minutes into the song, it gets a bit creepy, with Marilyn Manson singing in a demonic, slow voice.
The guitar solo is awesome, which is my favorite part of the song. He takes an upbeat version of this song and turns it into a different genre. The classic pop song morphs into one of the best metal songs in standard tuning with a truly unique cover.
10. Iron Maiden – The Trooper
This song immediately starts with a great beat, getting you revved up to play it at the start of your morning, or if you're having a bad day. This song was from Iron Maiden's fourth studio album, Piece of Mind, released in 1983.
This song is classic heavy metal, and also a history lesson brought into the song as well. Originally written by the bassist Steve Harris, he took inspiration from the Charge of the Light Brigade at the Battle of Balaclava, 1854. Today, this can be shown in the music video to this epic song.
11. Judas Priest – Painkiller
These men are in their 70s. They're celebrating 50 years in the business, and they still perform this song live. They earn their Godly status every single time they perform this song perfectly, which is every time.
With one of the most iconic drum intros of all time, most iconic riffs of all time, most iconic vocal wails of all time. You could say this song is just epic.
Judas Priest has influenced music in many, many ways, and they stay relevant in the conversation not just because of their legacy, but because they have what it takes.
12. Megadeth – Symphony Of Destruction
Wanna get instant chills? Look up a live performance of this song, at any point in time. The way the audience bounces and chants along to the unmissable, instantly recognizable riff is out of this world.
It also helps that it's mostly just two chords, helping many aspiring guitar players like myself to feel and sound awesome without knowing much.
From their best-selling album Countdown to Extinction, the song has been a live staple of the band's shows since it came out and continues to move the crowd with its iconic riff.
13. Iron Maiden – Fear Of The Dark
https://www.youtube.com/watch?v=J0N1yY937qg
The way this song has gone down in history as an audience favorite, a complete tune chanter. From the many live albums the Brit legends have released, it's always easier to hear the audience chanting the melody over the chilly atmospheric guitars.
Off of their generally underwhelming 1992 album of the same name, this song's power transcends time and space. In their Somewhere Back in Time tour, celebrating their 1980s albums, they played this song, which was very much not released in the 80s.
I guess they feared a riot from a disappointed audience who wanted to hear one of the best metal songs in standard tuning.
14. Iron Maiden – Hallowed Be Thy Name
https://www.youtube.com/watch?v=J51LPlP-s9o
The very epic and very spectacular closer to the Brits' iconic, unforgettable third album, The Number of the Beast, the song tells the story of a man on death row who reflects upon his faith and upcoming judgment for actions, which we're not sure he committed or not.
The epic finale goes for the full set. We hear a slow intro, harmonic riffs, soaring vocals, operatic bridge, and an ending that hits me the right way every time. The storytelling power of Steve Harris and company has never been better and has rarely been repeated.
15. Megadeth – Holy Wars The Punishment Due
I think this is Megadeth's best song. Some will disagree, but I don't think many won't at least put it in their top 10. Considering Megadeth has fifteen albums worth of songs, that's high praise.
Off their best album, 1990's Rust in Peace, the opening track acts as a punch in the face to wake you up and embrace the amazing 41 minutes that lay ahead of you.
Across its six and a half minutes of length, the song changes pace twice, from fast to slow to fast again, with musical and lyrical motifs that unite the faster parts as "Holy Wars" and the slower parts as "The Punishment Due." It's pure genius.
16. Judas Priest – Breaking The Law
Ten entries would not be enough to list how important and transgressive Judas Priest has been across their career. But one of their biggest and most important contributions to the world was this monster of a song, off of their monster of an album, 1980's British Steel.
This song captured an era. The issues of the British working class under Thatcher's government, the band members' personal struggles with their identities and substances, and the general frustration with the unfair treatment from law enforcement. This song hasn't aged a day.
17. Pantera – Cemetery Gates
This is the epitome of an epic metal track which helps to make it one of the best metal songs in standard tuning. It's a song that has plenty of emotion in the lyrics but due to the fact that it is under the backdrop of some of the heaviest metal in the universe.
Off their second album Cowboys from Hell, the band gets very sentimental here while keeping the heaviness. The chorus riff sounds incredible and Dimebag's guitar pulls at your heartstrings with that solo.
18. Megadeth – Tornado of Souls
Speaking of early 90s masterpieces with some of the best solos in the history of metal. Marty Friedman's crazy, incredibly technical solo for this Megadeth tune is one that you can hear a hundred times and still not fully grasp. The rest of the song is pretty amazing too.
1990's Rust in Peace features several iconic songs. This one in particular is also about heartbreak. It features a brilliant opening riff and its palm-muted genius continues throughout. It Has been added as a live staple for the band.
19. Anthrax – Indians
Out of the 'Big Four' of thrash, Anthrax is definitely the least appreciated. That doesn't mean that they're not incredibly amazing and influential, which they absolutely are. Off of their iconic third album, 1987's Among the Living, there are several songs to pick from, but I have to go with "Indians."
You can't listen to that main riff and not get a stiff neck from headbanging. Frankie Bello is one of the best bassists in metal and he showed up to work when Anthrax recorded this song. A true classic.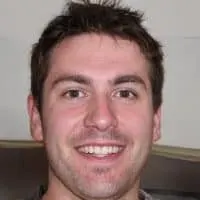 Alex is a man of many talents. He's been playing music since he was young, and has been the main content writer at Tone Start for the past few years. Alex loves to play around with different styles of music and enjoys listening to anything from country to classical.