Share on facebook
Share
Share on twitter
Tweet
Share on pinterest
Pin
Metalcore is a curious subgenre of – you guessed it – metal, that sparked in the early 2000s. It can be mainly characterized as a fusion genre that combines extreme metal elements with punk, hardcore punk, and occasionally even pop punk. Its extremes are indeed just that, with breakdowns aplenty offering a big hit for those seeking dirty instrumental work, but the genre also tends to delve into emotional territories.
Loss, grief, love, happiness, and sorrow (to name but a few) are all themes within metalcore. I've compiled the genre's 10 best love songs in this article!
1. Is It Really You? – Loathe
Album: I Let It In And It Took Everything
Released: 2020
To call "Is It Really You?" a pure and simple love song would be an injustice to the creative songwriting Loathe possess. It's a poem, an art piece, and a pure soundscape all mixed into one heavily atmospheric ensemble.
Its full meaning is open to interpretation, but I feel its Deftones style arrangements and synth twinges blend in a loving way towards the track's main lyrics: "Let's search the sky for a while, you and I".
2. Lune – Periphery
Album: Periphery III: Select Difficulty
Released: 2016
Differently to "Is It Really You?", "Lune" from the American progressive metal outfit Periphery is a little more straightforward in its meaning. This song is all about finding power and security in love, and how important it is in our world.
Its dramatic, serene buildup makes the eventual instrumental climax all the more striking, and the band's vocal harmonies are powerful enough to send shivers.
3. Flower – Vanna
Album: All Hell
Released: 2016
While their sound has bounced from genre to genre over the years, the hardcore punk outfit has also become well-known in metalcore circles for its powerful anthems. Of all their anthems lies "Flower", arguably their magnum opus and an incredibly powerful song.
Unfortunately, Vanna is no longer together. However, this track about finding purpose in love and bettering ourselves for other people should be a strong reminder of this incredible band's existence.
4. Pabst Blue Ribbon On Ice – The Amity Affliction
Album: Chasing Ghosts
Released: 2012
The Amity Affliction is known as one of the bastions of the metalcore genre and has been since its inception in 2003. Their 2012 album Chasing Ghosts is dubbed as one of their strongest albums, with "Pabst Blue Ribbon On Ice" being amongst their greatest.
This love song is massively open to interpretation, but I think that's the beauty of it. It can mean many different things to different people; I understand it as a song about appreciating something after it's ended.
5. Forever – As I Lay Dying
Album: Frail Worlds Collapse
Released: 2003
Here we have our first offering on the list that delves into the extreme side of metalcore. As I Lay Dying's harsh drum blasts and heavy riffs mixed with meaningful lyrics and no-nonsense vocal aggression were a perfect blend of angst for the early 2000s and beyond.
This one's more of a sad love song, however. In "Forever", vocalist Tim Lambesis sings of a love that inexplicably eroded. Sometimes good things end for no good reason.
6. Follow You – Bring Me The Horizon
Album: That's The Spirit
Released: 2015
The English metalcore outfit Bring Me The Horizon has slowly drifted from the 'core' roots they created in 2006 with their debut record "Count Your Blessings". While "Follow You" is a strange blend of metalcore and soft pop, I do think it lends itself some characteristics of metalcore to squeeze into this list.
To me, this song is about loving someone who doesn't love you back. Despite knowing it's unrequited love, you'd go to the ends of the earth for that person, even if it ends up hurting you.
7. Coma – Issues
Album: Headspace
Released: 2016
The intro to "Coma" is a face-scrunching collection of gorgeous intricate basslines, progressive riffs, and curious electronic experimentation. Not only does this catch your attention, but the song continues to do so as it shifts from style to style throughout.
There's a little bit of everything in this track from the American metalcore titans Issues; rapping, heavy melodic sessions, powerful vocal melodies, and a hefty breakdown to boot. What's not to love?
8. Open Water – Blessthefall
Album: Hollow Bodies
Released: 2013
The opening atmospheric pulses to "Open Water" is an immediate sign that this track is going to be emotional. When Beau Bokan's clean vocals kick in, they take the track to another level and push the idea of being hopelessly in love forward.
What makes this one of Blessthefall's best efforts is guest vocals from Lights (AKA Lights Poxleitner-Bokan, Beau Bokan's now-wife). Her harmonies with Beau are astounding and elevate the track tenfold.
9. The Love You Want – Sleep Token
Album: This Place Will Become Your Tomb
Released: 2021
If you listen to metal, you would have surely heard of Sleep Token in some way. Within the last year or so, they've made shockwaves through the metal community and performed sell-out shows left right, and center.
Their fearless approach to songwriting and performing for their enjoyment has gathered the respect of musicians and fans across the world, with "The Love You Want" being one of their most popular songs. Its delicate piano sections and synth experimentation transform it from a standard love song to a ballad of emotion.
10. Rose – CURRENTS
Album: Life // Lost
Released: 2015
For all of you who love metalcore, I saved a hefty offering for last. CURRENTS are based in the metalcore genre but delve into djent, progressive metal, and deathcore whenever they feel like it (and who can blame them?). In my opinion, "Rose" is one of their best songs and takes an interesting perspective on love.
What makes this track exceptional, however, is the technical, melodic breakdown that ties this gargantuan beast of a metalcore effort up with a pretty little bow on the end. Bliss.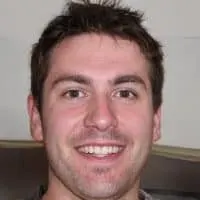 Alex is a man of many talents. He's been playing music since he was young, and has been the main content writer at Tone Start for the past few years. Alex loves to play around with different styles of music and enjoys listening to anything from country to classical.