Miley Cyrus has had a varied musical career thus far, and that's putting it pretty lightly. Starting at just 13 years of age with the incredibly successful children's comedy series Hannah Montana, she grew as a musician through the series before eventually kickstarting a solo career in 2007.
Her musical style has evolved drastically over the years, with her discography being a mixed bag of different sounds. One constant throughout her career is that she's no stranger to a love song.
This article will go over her 10 best in that category, ranging from the start of her career to the present!
1. When I Look At You
Album: The Last Song
Released: 2010
Starting the list off we have "When I Look At You", which came from the movie The Last Song starring Miley Cyrus and Liam Hemsworth as love interests. At the time, the two were together in real life and the track is a romantic ode to true love.
Its gentle piano passages and acoustic strumming allow Miley Cyrus to show her vocal talents loud and proud. This track is perfect to send to that special someone.
2. Adore You
Album: Adore You (Remix)
Released: 2013
2013 is when we began to see Miley Cyrus exploring her personality after so many years portraying Hannah Montana. Her single "Adore You" is a loving, beat-heavy yet simplistic ode to her true love that is just as sweet as it sounds.
The lyrics relate to spending eternity together, with unconditional love the only requirement they need to achieve that.
3. Wrecking Ball
Album: Bangerz
Released: 2013
Despite being in the music and entertainment industry from the age of 13, I feel that many people's introduction to Miley Cyrus was her controversial video for "Wrecking Ball". Despite the provocative controversy, the track is a vulnerable and introspective look into heartache which is more mature than most would originally pin it down as.
I think the chorus of "Wrecking Ball" is particularly powerful, and played a huge part in Miley Cyrus' reignited popularity.
4. Flowers
Album: Endless Summer Vacation
Released: 2023
Not all of Miley Cyrus' love songs are as straightforward as the ones we've covered so far. "Flowers" isn't a direct love song per se, but it has an overwhelming message of self-love and self-improvement that warrants its place on this list.
Many speculate that "Flowers" is about her breakup with ex-husband Liam Hemsworth, and its carefree, danceable beat relates to the empowerment that comes with finding yourself again.
5. Miss You So Much
Album: Younger Now
Released: 2017
Here we have a very different love song from Miley Cyrus. In "Miss You So Much", Cyrus taps into the country influence of her father (Billy Ray Cyrus) and godmother (Dolly Parton) to offer a loving ode to those we have lost.
The track was inspired by a friend whose partner died of an overdose, and in the song, Miley Cyrus wants to convey that those we love are always with us in some way. I think this is an incredibly touching track that shows Cyrus' maturity and depth as a songwriter.
6. Obsessed
Album: The Time Of Our Lives
Released: 2009
Returning to romantic love we have "Obsessed", a country-heavy track from Miley Cyrus that came from her first EP. Here, Cyrus is doting on an unrequited love that she cannot stop thinking about, despite them potentially being bad for her.
I hear strong Avril Lavigne influence in this track despite its country twang, and the unexpected guitar solo adds a hefty ballad kick to a strong part of Miley Cyrus' discography.
7. Bottom Of The Ocean
Album: Breakout
Released: 2008
Considering how early Breakout is in Miley Cyrus' career timeline, it had elements that were developed and adept. "Bottom Of The Ocean" is an ambient bop with chillwave influences that is fairly minimalistic instrumentally. This is likely to emphasize Cyrus's vulnerability as the track explores the difficulties of lifting yourself after a particularly rough breakup.
I think this is a track most people can relate to, and it's likely to be a surprising find for people who want to dive into Cyrus' older material.
8. I Miss You
Album: Meet Miley Cyrus
Released: 2007
Despite its loving theme throughout, I think "I Miss You" is an incredibly sad song. Throughout it reflects on either a relationship – either romantic or otherwise – with intense sadness and a desire to share memories with them once again.
Miley Cyrus' country-influenced vocals come through strongly on this track, with a warm acoustic guitar passage bringing some warmth into an otherwise sad love song.
9. My Heart Beats For Love
Album: Can't Be Tamed
Released: 2010
"My Heart Beats For Love" has an incredible message behind it. Miley Cyrus wrote it for her best friend and hairdresser, and its overall message is to bring love into the world and not discriminate against homosexuality.
The track's warm, inviting organs and punchy drum beats pair well with Cyrus' poppy vocals all come together to create an uplifting, vibrant sound that is love through and through.
10. I Hope You Find It
Album: The Last Song: Original Soundtrack
Released: 2010
Last on our list we have the country ballad "I Hope You Find It" which came from the movie The Last Song. It's about realizing that a relationship doesn't work and instead of being bitter, wishing happiness upon them.
Despite wishing the relationship to continue, Miley Cyrus is singing about what she wished she said while they were together before they went their separate ways. While this suggests the relationship ended on bad terms, it's still a loving, albeit sad, country ballad that shows Cyrus' musical variety.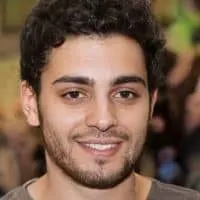 Justin is an audio engineer with years of experience in the field. He has been creating and playing music his entire life, but he really found his passion for engineering when he was introduced to Logic Pro at age 10. Justin has spent countless hours perfecting his craft and now works as a freelance engineer out of Boston, MA.