America is a country with a long and complex history. Today, there are many ideas of what it means to be American. The symbol of America is slightly different for everyone, but most people see it as a place of freedom, liberty, and democracy.
So, what makes a song an American song? It is not only the songs that celebrate the beautiful sides of America but also the songs that highlight the sides of America that need to improve.
Below, I will count down the 10 most American songs and explain why I chose each piece!
1. American Pie – Don McLean
Album: American Pie
Released: 1971
This masterpiece by Don McLean has been referred to as a motion picture of music. He beautifully combines impactful storytelling with musical brilliance to create my number one most American song.
Although the track does not directly speak about America, it epitomises life in America during this influential time. It touches on many cultural, political, and societal events at the time.
"American Pie" repeatedly refers to "the day the music died." This event was a plane crash in which many rock and roll legends died, greatly influencing the development of music in America.
2. Born in the U.S.A. – Bruce Springsteen
Album: Born in the U.S.A.
Released: 1984
This legendary song by Bruce Springsteen is one of his biggest hits. It is also one of the more misunderstood songs, especially at the time of its release.
People initially received it as a patriotic song that praised America. In reality, it is a type of protest song that calls out American issues, especially the Vietnam war and the treatment of veterans.
"Born in the U.S.A." is one of the most iconic songs because it calls out the issues and rallies people to improve the country they love.
3. Take Me Home, Country Roads – John Denver
Album: Poems, Prayers & Promises
Released: 1971
America is a big country, and a large part is a rural countryside. When you travel the country, you drive long distances through the countryside. Experiencing these beautiful countryside landscapes is a big part of what makes American life great.
John Denver was so mesmerised while driving through the countryside that he wrote this song about it. The lyrics talk about West Virginia, but the music really applies to the greater American countryside.
4. R.O.C.K. in the U.S.A. – John Cougar Mellencamp
Album: Scarecrow
Released: 1986
As I mentioned earlier, the 1960s was a very influential time for music in America. Not only for music, for the country as a whole, but through the music, we get a picture of how society developed. "R.O.C.K. in the U.S.A." is subtitled "A Salute To 60's Rock."
The song is a tribute to the musicians of the 60s and the culture that shaped them. It comes as part of the Scarecrow album, which is all about the slow decay of country life in America.
5. Rockin' in the Free World – Neil Young
Album: Freedom
Released: 1989
Neil Young is all about rock and roll, and this American song is no different. It has powerful guitars, with a soaring chorus and unfiltered lyrics.
The lyrics support the greater vision of America, which is freedom and peace. The song also criticises what stands in the way of that – in this case, it was George H. W. Bush's administration.
Neil Young calls out Bush for promising to make America a kinder and gentler nation but then carrying on with making war.
6. The Times They Are A-Changin' – Bob Dylan
Album: The Times They Are a-Changin'
Released: 1965
Bob Dylan is an American icon with a music career that spans six decades. He has been as influential as anyone in American music and American culture.
"The Times They Are a-Changin'" is the music legend's most famous song. It was deliberately written as an anthem of change when America struggled to find itself.
As the title suggests, the song speaks about a significant change for the better and calls on people to participate in this positive change.
7. America – Simon & Garfunkel
Album: Bookends
Released: 1968
One of the most American songs must be the song titled: "America." Paul Simon wrote and composed the song. It is based on a trip he took with a past lover of his, and the song tells the tale of how they travel through the USA in search of America.
The song is masterfully written and is considered one of his greatest works. It sums up life in America and gives us an overview of all the great places.
8. Man in Black – Johnny Cash
Album: Man in Black
Released: 1971
Johnny Cash is another American legend, as are most of the artists on this list. Cash created mostly country folk music with a strong theme of sorrow. "Man in Black" is no different.
In this track, he protests the treatment of poor people by rich politicians, questions the war in Vietnam, and brings up mass incarceration.
It is through freedom of speech that problems are brought to light and resolved.
9. America the Beautiful – Ray Charles
Album: A Message To The People
Released: 1972
Many songs on this list call out America to improve what is not working for the people. This song, however, is a pure patriotic celebration of all that is good in America.
It was written by Katharine Lee Bates and performed by various artists. The soulful version that Ray Charles performed and recorded is the best among them. It was also traditionally played in Times Square on New Year's Eve.
10. We're an American Band – Grand Funk Railroad
Album: We're an American Band
Released: 1973
In this track, Grand Funk Railroad boasts about America, especially American music. The song was inspired by a dispute the band had in a bar one night. The question was asked if American or British music was better, and the band answered with the song title.
"We're an American Band" reached the top spot on the U.S. Billboard Hot 100.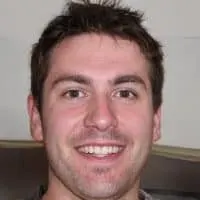 Alex is a man of many talents. He's been playing music since he was young, and has been the main content writer at Tone Start for the past few years. Alex loves to play around with different styles of music and enjoys listening to anything from country to classical.