Share on facebook
Share
Share on twitter
Tweet
Share on pinterest
Pin
We all know at least one popular song that makes us switch channels on the radio or skip it on our playlist. Well, now, there are ten songs that we think you need to add to your most annoying songs playlist.
Handpicked for what they are, this list of songs is sure to make you cringe. But be warned, most of these are earworms that will get stuck in your head for days to come.
So without further ado, here is my list of the most annoying songs of all time!
1. What Does The Fox Say by Ylvis
What was once one of the popular songs in 2013 has now been added to the list of most annoying songs. Recorded in 2013 by Norwegian pop band Ylvis, "What Does The Fox Say" is more annoying than anything else.
Although it has an extremely catchy tune and is a fun ditty to dance to, it is one of those songs you can only listen to once every few months. "What Does The Fox Say" featured on the album of the same name and is the first song on our list of the ten most annoying songs.
2. Photograph by Nickelback
2005 was a good year for music and also the year that Nickelback released their hit single "Photograph." Featured on the album All The Right Reasons, the song came on at the top of the music charts worldwide.
Sadly the song, much like the band, was quickly forgotten and was moved to the list of most annoying songs. It does deserve a listen, even if it is only on our ten most annoying song playlist.
3. Mambo No. 5 by Lou Bega
Possibly one of the most annoying songs featured on our list, "Mambo No. 5" by Lou Bega, is one of those songs that make you skip the track completely or even turn your radio off.
The song was released in 1999 but is a cover of the same song by Damaso Perez Prado in 1949. Not even Lou Bega could save this song, and although it was popular for a short time, it is now a song that many avoid on purpose.
4. Who Let The Dogs Out by Baha Men
The Baha Men enjoyed fame and fortune for a short time when they released "Who Let The Dogs Out" in the early 2000s. Many considered it a great song for their summer playlists. With its catchy tune and island vibe, "Who Let The Dogs Out" became a summer chart-topper.
Unfortunately, this song about dogs was quickly forgotten and is now only used in movies and tv shows as a part of movie montages. Please give it a listen and remember the lazy days of summer in the year 2000, and try not to get caught up and sing along.
5. Blue (Da Ba De) by Eiffel 65
Italian music group Eiffel 65 came in hot and ready to change the music scene with their song "Blue (Da Ba De)." Released in 1998, the song is about aliens, and although it was catchy and fun, it quickly got added to the list of most annoying songs ever.
Thanks to TikTok, "Blue (Da Be De)" enjoyed another boost of fame, but that, too, was short-lived, and the song is all but forgotten once again.
6. Baby by Justin Bieber (Feat. Ludacris)
It might have been the song that launched Justin Bieber's career, but "Baby" is nothing more than an annoying song with even worse lyrics.
"Baby" was released in 2010 and was featured on Bieber's debut album My World 2.0. Not even a rap from Ludacris could save this song, and it now features on our list of the ten most annoying songs at number six. Sorry, Justin, but "Baby" is not a song that has aged well.
7. Tubthumping by Chumbawamba
At one stage, "Tubthumping" was one of the hottest hits and was played in clubs, pubs, and parties to get everyone amped and ready to party. Sadly, the song did not age well, and it is all but forgotten.
"Tubthumping" was released in 1997 and, unfortunately, only enjoyed a short burst on radio stations. It is often featured on lists of songs with misheard lyrics and still has many listeners stumped today. Perhaps a more modern cover could revive this song?
8. Friday by Rebecca Black
2011 was a good year for Rebecca Black as she released her first hit single, "Friday." Unfortunately, it was a horrible year for everyone else as we had to listen to her twangy, nasal voice belting out possibly the most ridiculous lyrics ever written.
Thankfully for Black, the song became popular, even if it was for the wrong reasons. Give it a listen and try to get this earworm out of your head for the rest of the day.
9. Macarena by Los Del Rio
Can you do the Macarena? Well, in 1993, everyone could do this popular dance when Los Del Rio released their "Macarena dance song." This is one of those infamous songs that no one sings along to until it gets to the chorus, and then everyone is belting out the lyrics like there's no tomorrow.
Los Del Rio found much fame and fortune thanks to the song, and it recently enjoyed more popularity thanks to the social media application TikTok. Pop this one on your most annoying songs playlist and enjoy some 90s nostalgia at its best.
10. The Ketchup Song by Las Ketchup
We wouldn't expect anything less than a song about Ketchup for a band named after a condiment. Released in 2002, "The Ketchup Song" is a super catchy tune that will have you dancing along to the beat in no time.
Though the song makes absolutely no sense, it was popular in clubs and discos worldwide and quickly jumped to the top of the dance charts. Give it a listen as it takes up the last spot on our ten most annoying songs list.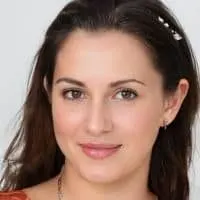 Alexandra loves playing the piano and guitar. She has always been a music lover, but it wasn't until she was in high school that she realized how much she loved to play. It allowed her to express herself without having to be verbally expressive, which is something she found very empowering.