Share on facebook
Share
Share on twitter
Tweet
Share on pinterest
Pin
Irony is one of the best forms of humor. When used in music, however, the irony is quite different and is commonly used to portray a particular situation that is ironic because of the song's lyrics.
This list features a great mix of music and has some new and some old songs that will make your most ironic songs playlist fun.
So without further ado, here is my list of the most ironic songs of all time!
1. Pumped Up Kicks by Foster The People
"Pumped Up Kicks" by the band Foster The People was released in 2010 and sounded like an amazing track. While the lyrics talk about youngsters wanting the best kicks or shoes and that they need to run, the song has a dark meaning that will completely change your entire perception of it.
Written from the perspective of a school shooter, the song is ultimately about the 1999 shooting at Columbine High School. A Columbine survivor's cousin is in the band and wrote the song about children running from a shooter. "Pumped Up Kicks" features on the band's album of the same name.
2. Price Tag by Jessie J (Feat. B.O.B)
This 2011 hit by Jessie J has to be one of the most ironic songs on our list. While Jessie sings about happiness and life not coming down to having money or wealth, listeners everywhere find it hard to relate to the lyrics.
Featured in movies like Pitch Perfect, the song has a great beat and a catchy chorus but is one of the most unrelatable songs on our ten most ironic songs list. "Price Tag" was released in 2011 and features on the singer's album Who You Are.
3. Celebrity Skin by Hole
Courtney Love and her band struck gold when they released the song "Celebrity Skin" in 1998 on their album of the same name. It went on to be one of their most successful albums, shoving them into the spotlight and all that it entails.
Being a celebrity might be tough with all the pressure that fame brings, but singing about the downside while earning millions of dollars is quite ironic because they hate the very "system" they are singing about. Nonetheless, it remains a great song.
4. What Does The Fox Say? By Ylvis
Written as a joke and to see what the response would be, "What Does The Fox Say?" became an instant hit when released in 2013. With over 1 billion views, it was also the top trending video on Youtube that same year as fans worldwide couldn't get enough of the nonsensical song.
Ironically, the song rocketed the band into stardom, and the rest, as they say, is history. Add "What Does The Fox Say?" to your most ironic songs playlist today and jump around the living room to the catchy tune.
5. Lifestyles of the Rich and Famous by Good Charlotte
Good Charlotte had already released an album before they released The Young and the Hopeless in 2002. One of the most popular songs on the album has to be "Lifestyles of The Rich and the Famous."
While the band was not unknown to many fans, this album helped them launch their music careers and catch the attention of fans worldwide. The irony is that one of their most well-known songs poking fun at rich people now describes who they are.
6. Ironic by Alanis Morissette
Is there a more ironic song than "Ironic" by Canadian singer Alanis Morissette? Released in 1996 on the album Jagged Little Pill, the song features a list of things considered ironic.
Rain on your wedding day? Ironic. Have ten thousand spoons available to you when all you need is a knife? Ironic. This song is the epitome of irony and deserves a spot on our list of the most ironic songs.
Add this to your playlist and let "Ironic" take you back in time to when music was about more than just money and women.
7. (You Gotta) Fight For Your Right (To Party) by The Beastie Boys
If you haven't heard this party classic at any party you have been to; it was not a proper party! Released in 1986, "Fight For Your Right" has become a party anthem and is a good old up yours to everyone who wants to stop you from having fun.
The song features on "The Beastie Boys album Licensed to III and is still played in clubs across the globe today.
8. Kids by MGMT
MGMT was not on the music scene for very long. Their 2007 hit "Kids" was written as a joke to see if people would actually listen to this type of music. The band got a glimpse of fame with this hit and ultimately decided it was not for them.
Released on the album Oracular Spectacular, the song is ironic for the reason it was written and its effects on the band members when they experienced fame.
9. I Will Always Love You by Whitney Houston
"I Will Always Love You" is a timeless classic by Whitney Houston. Released in 1992 on the soundtrack to the movie The Bodyguard, it is considered a powerful love ballad.
Used at wedding receptions and as a declaration of love, the song is ironically written about a break-up and is not actually a love song at all. Add this to your most ironic songs playlist and listen closely to the lyrics.
No matter the lyrics, the song is still a classic and should be enjoyed as such.
10. Take Me To Church by Hozier
Christians worldwide went crazy when Hozier released "Take Me To Church" in 2013. With many thinking it was about religion, the song actually pokes fun at modern religion.
Hozier has stated that he has felt closer to God in bed than in a church, where he is judged for who he is and how he lives his life. He goes on to say that the church should be a place of acceptance, regardless of sexual orientation, but many congregants feel shame for their lifestyle choices.
Take away the irony, and you have a great song with powerful vocals.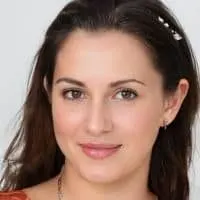 Alexandra loves playing the piano and guitar. She has always been a music lover, but it wasn't until she was in high school that she realized how much she loved to play. It allowed her to express herself without having to be verbally expressive, which is something she found very empowering.