Share on facebook
Share
Share on twitter
Tweet
Share on pinterest
Pin
Nostalgia is a tricky theme to nail when it comes to music. More often than not, when artists attempt to conjure something up through the lenses of rose-colored glasses, the result is corny and half-baked, stirring up nothing but mild disdain within listeners.
Of course, crafting a nostalgic tune is not impossible. Various artists have already done so to significant effect, lulling listeners into pure bliss in memory of times long past.
The world of k-pop is chock-full of nostalgic bangers, and in this article, I will be covering ten of the most nostalgic k-pop songs of all time!
1. Haru Haru by BIG BANG
In any discussion surrounding k-pop, the name BIG BANGis bound to come up more than once. Besides being one of the best-selling boy bands globally, the group was instrumental in defining the sound of Korean pop for listeners both native to South Korea and worldwide. In short, their impact on the Korean music industry cannot be understated, and we would be remiss for not including at least one of their many fantastic songs.
"Haru Haru" was released way back in 2008. What begins as an almost typical piano ballad soon explodes into a rap-laced opera ballad like no other.
2. Sorry, Sorry by Super Junior
Despite being supplanted in recent memory by BTS and BLACKPINK, there was once a time when Super Junior was the face of Korean pop music. They were the best-selling k-pop group for four years and have released no less than 11 studio albums, most of which have been both critically and commercially successful.
"Sorry, Sorry" was the group's first major international hit, introducing audiences from all over the world to their unique sound and further cementing their status as one of the Prince groups of K-Pop.
3. Boys with Luv by BTS
Their name was bound to come up at some point – better sooner than later. It is commonly accepted that BTS is the most influential Korean boy band in the world. Though their talent is immense and their passion for the songs they create, at least part of their success can be attributed to their distinctive aesthetic and prettiness.
"Boys with Luv" is a pretty little funk-pop number in keeping with their image. The track also features a surprise appearance from Halsey.
4. Daddy by PSY
Who could forget the absolute madness and insanity that followed in the wake of "Gangnam Style?" The song established PSY as an international force to be reckoned with. It also introduced perhaps one of the world's most instantly recognizable dances – the titular "Gangnam Style."
Although PSY has somewhat stayed out of the international limelight for a few years at this point, his legacy is already more significant than many artists could hope for. "DADDY" was released in 2015, and while it may be silly, ridiculous, and – perhaps – offensive, there is no denying that this is a nostalgic tune to goof out to.
5. AS IF IT'S YOUR LAST by BLACKPINK
BLACKPINK stormed onto the scene in 2016 and has become one of South Korea's most successful, recognizable girl groups. The group's credentials speak for themselves, and their striking visual style and aesthetics set them apart from many other bands, both past, and present.
BLACKPINK themselves describe "AS IF IT'S YOUR LAST" as their most exciting, upbeat song. Go ahead and listen to it for yourself, and you will see why.
6. Lucifer by SHINee
Although SHINee has seen a decline in recognition like many other Korean boy bands formed in the 2000s, they were at one point South Korea's most distinctive musical acts. Despite being composed of only four members (irregular for k-pop bands), SHINee's sound never felt less than complete.
"Lucifer" is the second track off their second studio album of the same name. The record displayed the group's quickly maturing, continuously evolving sound, and the title track featured lyrics from none other than Bebe Rexha, an underrated artist.
7. I GOT A BOY by Girls' Generation
Although Girls' Generation has since disbanded, they were once at the forefront of the k-pop wave, which crashed onto western shores like a fallen tree. Their career as a group lasted no less than ten long, highly fruitful years, cementing their status as the "The Nation's Girl Group."
"I GOT A BOY" is the kind of bubblegum pop tune that would not feel out of place on a Charli XCX album or Katy Perry record. The song was so well-received by international critics that it was thought to rival some of Perry's more electropop-infused tunes.
8. MAMA by EXO-K
If BTS and BIG BANG are both considered the Princes of K-Pop, then EXO is the Kings. Despite arriving on the scene later than BIG BANG, EXO did not take long to grab hold of the public's attention and not let go. Though their lineup has shifted over the years, the quality of their music has remained the same, i.e., superb.
"MAMA" was included on their debut EP of the same name and was – for many – the first indication of great things to come.
9. I AM THE BEST by 2NE1
In contrast to many other Korean bands, 2NE1 did not last long. The group formed in 2009, then disbanded in 2016. Additionally, their lineup was pretty small and only included four members.
Despite this, 2NE1's legacy was cemented with the third single off of their second EP. "I AM THE BEST" is considered by many to be an instrumental work in defining the face of k-pop to international audiences, and it is not hard to see why.
10. Ice Cream Cake by Red Velvet
Perhaps no other k-pop band is more versatile and endlessly surprising than Red Velvet. Since its debut in 2014, the Korean girl group has established themselves as a collective, energetic voice to be reckoned with.
"Ice Cream Cake" is perhaps the best introduction to the group, not least thanks to how it perfectly displays the group's range, versatility, and sheer magnetic kineticism.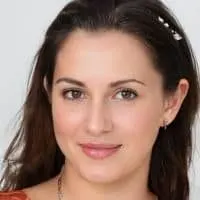 Alexandra loves playing the piano and guitar. She has always been a music lover, but it wasn't until she was in high school that she realized how much she loved to play. It allowed her to express herself without having to be verbally expressive, which is something she found very empowering.