Share on facebook
Share
Share on twitter
Tweet
Share on pinterest
Pin
You can't discuss rock music without giving Pearl Jam credit due to the massive impact they have had on the genre throughout their entire career. A voice loved by many; the band has created numerous hits that'll stand the test of time and will be in discussion for many more generations while continuing to influence new musicians along the way.
They're a diverse group, and they know exactly how to make an impactful record that exudes many timeless qualities. Every song of theirs is full of passion and dynamics that listeners have loved for years.
In this list, I'm going to cover the 10 best Pearl Jam songs of all time.
1. Black
This record comes with a building arrangement that gives the verses a lot of space for the vocals to shine, and they hit many varying dynamics. The arrangement slowly builds into the chorus as the drums and melodies start to increase in intensity.
You'll start to hear the vocals bring more energy as the song progresses, making your ears eager for what's next. It's one of the band's slower songs, yet it still brings the energy they're known for in all of their music.
2. Just Breathe
I can personally say this is one of the best Pearl Jam love songs on this list as the lyrical content hits home for many listeners who can relate to the message. With an acoustically driven melody, "Just Breathe" gives the vocals all the room they need to shine and lead the direction of the song.
It's a touching record that stuck with fans, and it comes with many shareable qualities that can be enjoyed by any music lover. Although Pearl Jam has many heavier songs, this record shows the range they're capable of and how they're able to make a hit out of any style.
3. Oceans
Offering reverberated melodies and vocals that have their fair share of pain, "Oceans" will remain a go-to favorite from Pearl Jam's discography. The vocals ripple between your ears, and the instrumentation delivers the right amount of emotion without muddying up the mix.
It's a great song if you want to spend some time alone and get lost in your thoughts or simply want to be alone. Aside from the lyrical content, you'll enjoy the airy harmonies from the lead singer all throughout the record.
4. Soldier of Love
"Soldier Of Love" is a danceable record that comes with many feel-good qualities, and it's a perfect choice for a fun dance with your partner. In usual fashion, the lead vocals have all of the passion the song needs.
The instrumentation couldn't be any catchier, and it's hard not to get stuck in the groove of the song. Pearl Jam is capable of delivering many different styles, and this song is just another testament to that fact.
5. Future Days
The message in this song is extremely touching for many listeners, and you can tell it was produced for the lyrics as there isn't any percussion. "Future Days" touches on pretty sensitive topics, but its vulnerability makes it one of the best Pearl Jam love songs on this list by far.
Although the record may make some people feel sadness, it can also be heartwarming based on your perspective of the lyrics. Considering there isn't any percussion, it's easy to get lost in the calming melodies which bounce from ear to ear.
6. Release
If vocal prowess is what you seek, "Release" comes with powerful vocals that'll hit your soft spot whether you want it to or not. The lead vocals come with a soul-piercing range that makes you feel all the emotion first hand.
Aside from the record's more climactic moments, it has plenty of downtime for you to prepare for the next crescendo and rising dynamics. Overall, the chorus holds the peak of the song's energy, and you can quickly get lost in its ethereal melodies.
7. Yellow Ledbetter
From their album Lost Dogs, Pearl Jam gave us the record "Yellow Ledbetter," which is heavily driven by intense guitar solos and introspective leading melodies. As usual, the vocals don't miss, hitting all the right sonics to pique your ears interest.
Personally, I consider this track as one of the best Pearl Jam love songs on this list, as a majority of the emotion is shown through unique and impactful melody progressions. In contrast, it seems the vocals are there to support the instrumentation for a change.
8. State of Love and Trust
This is one of the more intense records on this list, and although the lyrics speak on love in some parts, the lyrical content speaks on depression as well. Regardless of the song's energy, it's a relatively sad record.
"State of Love and Trust" brings a passion that goes above and beyond much of their other music. The melodies have a knack for leaving an impact on listeners, and it's a record that'll quickly get you in your feelings.
9. Better Man
Providing an excellent contrast between dynamics and arrangement, this song offers a unique listening experience. The first half of the song is very light-hearted, primarily carried by authentic vocals and a faint acoustic melody.
As the song progresses, you're shocked by a drastic change in the arrangement as a heavy drum kit, and other powerful melodies are introduced. Moreover, the pace of the song picks up to a danceable tempo that has no trouble getting people moving.
10. Come Back
A slow jam classic from the band, "Come Back" comes with plenty of pain in the lyrical content, and the drawn-out guitar chords only add to the emotion. The drums hold a tempo that makes the record perfect for a slow dance.
It's a song that'll make you reflect, and many listeners circle back to this record when they're suffering from a lost love. Pearl Jam knows how to get to your feelings, and this record will successfully pull at your heartstrings.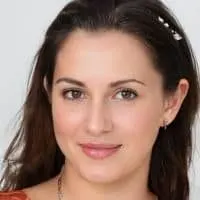 Alexandra loves playing the piano and guitar. She has always been a music lover, but it wasn't until she was in high school that she realized how much she loved to play. It allowed her to express herself without having to be verbally expressive, which is something she found very empowering.