Romantic love is the most well-known and common type of love. There are countless songs, shows, and other types of media that focus on it. However, when you look closer, you'll find that there are other types of love like platonic love, which is one between friends.
In this article, we've found the 10 best platonic love songs that capture that unique love between friends.
1. You Got A Friend in Me – Randy Newman
Album: Toy Story (Original Motion Picture Soundtrack)
Released: 1996
"You've Got A Friend in Me" by Randy Newman is the theme song for Toy Story, a movie about two toys who become the best of friends. The song goes that even when the going gets tough, a friend will always be there for you.
This relaxing song has been certified platinum in the United Kingdom and certified platinum 2x over in the United States.
2. You're My Best Friend – Queen
Album: A Night at the Opera
Released: 1976
While "You're My Best Friend" was originally written by the bass player for his wife, this song can be applied to anyone who occupies the best friend spot in one's life. With simple and catchy lyrics like "Ooh, you make me live" and "I'm happy, happy at home. You're my best friend", the song makes for a fun best friend anthem.
This song went to chart number 7 on the UK Singles chart and 16 on the US Billboard Hot 100 chart.
3. I'm Only Me When I'm With You – Taylor Swift
Album: Taylor Swift (Karaoke Version)
Released: 2009
It's usually with friends when it's easy to be yourself and not have to put on a show. This is why platonic love is some of the strongest love there is and Taylor Swift captures this with her song from her debut album.
"I'm Only Me When I'm With You" was written for Taylor's real-life best friend, Abigail Anderson.
4. We Are Family – Sister Sledge
Album: We Are Family
Released: 1979
Here we have a classic 70s song by Sister Sledge. "We Are Family" has been a platonic anthem for decades and with its disco sound, it's no wonder it's considered a catchy one at that.
At the time of its creation, this tune was certified gold and has frequently been named on best song lists.
5. Chinese – Lily Allen
Album: It's Not Me, It's You
Released: 2009
"Chinese" by Lily Allen might have been written after going to visit her mother, but it can easily be applied to coming home and visiting your friends. Lyrics such as "And we'll get a Chinese and watch TV" along with "And in the afternoon, then maybe we'll take" perfectly encapsulate what a lazy day at home with your friend looks like.
Allen's "Chinese" was released as a track on her second album.
6. Count On Me – Bruno Mars
Album: Doo-Wops & Hooligans
Released: 2011
It's important to be able to count on your friends and this is the message "Count on Me" by Bruno Mars tries to get across. The lyrics are very lighthearted, featuring Bruno singing about how in fire times you can always count on your friends to have your back.
The single has been well-received by critics, being certified platinum in the United States, United Kingdom, New Zealand, and Australia.
7. My Same – Adele
Album: 19
Released: 2008
"My Same" comes off Adele's debut album 19 and was written by Adele after she and her best friend suffered from a falling out. It reached number 61 on the German music charts.
Friendships aren't always butterflies and rainbows. They can be difficult and sometimes lead to friends fighting. Adele isn't afraid to tackle this sensitive issue, making it clear that by the end, friends will eventually find their way back to each other.
8. We're Going to Be Friends – The White Stripes
Album: White Blood Cells
Released: 2002
Making friends is something that happens throughout all stages of life, but especially during a person's high school years. "We're Going to Be Friends" by The White Stripes features 5 unique verses that discuss the special times friends share.
This White Stripes song was well-liked by critics and fans alike. While it didn't make much headway on the charts, it did receive mainstream attention after it was featured in Napoleon Dyanmite's opening credits.
9. I'll Be There For You – The Rembrandts
Album: L.P.
Released: 1995
When someone first hears this song the first thing that is going to come to mind is the television show Friends, which ran for a decade. "I'll Be There For You" is a fun song with lyrics that make it clear that friends will always be there for you.
This song by The Rembrandts topped many charts at the time of its release in 1995. It topped the US Billboard Hot 100 Airplay chart for a full eight weeks, reached number one in Canada, and ended up reaching the number three spot on the UK singles chart.
10. With A Little Help From My Friends – The Beatles
Album: Sgt. Pepper's Lonely Hearts Club Band
Released: 1967
The last song on the list takes us back to 1967 to the time of the Beatles, one of the world's most influential bands. It went on to be named number 311 on Rolling Stone's list of the 500 Greatest Songs of all time.
Time and time again, we learn that when the going gets tough you can always seek out help from your friends. The lyrics show that platonic love truly is as valid as any other type of love.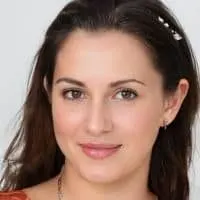 Alexandra loves playing the piano and guitar. She has always been a music lover, but it wasn't until she was in high school that she realized how much she loved to play. It allowed her to express herself without having to be verbally expressive, which is something she found very empowering.