Well known for his influence in rap, hip-hop, and alternative music, Playboi Carti has a die-hard fan base and a music catalog that stands out. It also can't be denied that he's made an impact on many other artists, influencing a new wave sound that's become quite popular.
His music style has changed a lot throughout his career, and he seems to continuously evolve as time goes on.
In this article, I'm going to shine a light on the 10 best Playboi Carti love songs of all time!
1. Fell in Luv
Album: Die Lit
Released: 2018
With an eccentric and synth-heavy sound, this record is guaranteed to put you in a vibrant mood. The lyrics remain pretty simple, but it's the flow and dynamics that keep listeners paying attention.
Die Lit is a project that many of his fans love, and some would argue it contains a lot of his most memorable records. The lyrics touch on a fast lifestyle and many of the perks that come with a rapper's lifestyle.
2. Flex
Album: Playboi Carti
Released: 2017
Featuring a spacey and dream-like instrumental, "Flex" comes with a lot of replayability as it's soft on the ears. As usual, Playboi Carti takes a catchy approach to his lyrics, and they cut through the instrumental with a good amount of clarity.
The percussion is crisp, and high-frequency bells stand out among the other melodies. You'll find the lyrics touch on aspects of the artist's success and luxurious lifestyle as he's progressed and leveled up through his career.
3. Control
Album: Whole Lotta Red
Released: 2020
A song off of his controversial album Whole Lotta Red, the production on this record was surprising in many different ways. There's no question that the song is a banger, as it features hard-hitting 808s, an uptempo pace, and addicting top melodies.
Overall, the beat is structured to keep you reeled in, and the artist doesn't miss when it comes to a catchy flow with his lyrics. Many fans would argue this is their favorite from the album, and I think it's one of the best Playboi Carti love songs on this list.
4. Location
Album: Playboi Carti
Released: 2017
This is an older sound from the artist that many fans would consider to be quite nostalgic in his current era. You can hear the airy feel to the instrumental, which is something the artist has been fond of for years.
Although his lyrical style has continued to change, you can tell he's always utilized the mumble-style flow, but that doesn't mean you can't find clarity in his lyrics. Many aspects of the story in this song focus on relationships, and the instrumentation is a perfect match for this theme.
5. Kelly K
Album: Playboi Carti
Released: 2017
Full of erratic melodies, "Kelly K" has an interesting blend of sounds that sound rather abrasive but display a unique and creative style. In a similar fashion to other songs on this list, the instrumentation is pretty simple yet undoubtedly enjoyable.
Playboi Carti displays some realities in his thoughts and feelings, and the melodies in the instrumental come with a sense of nostalgia and dread. The song is a little over four minutes long, and the repetitive nature of the beat makes it easy to get stuck in a melodic loop.
6. Home
Album: Die Lit
Released: 2018
What sticks out to me most about this track is the dark and ominous instrumental, as it comes with deep 808s alongside wavy synth melodies. Its pace is beyond catchy and gets you stuck in a nice groove, and Carti's vocals make it that much easier to get latched onto the pace of the record.
The lyrics are introspective in a few ways and add to the overall moody dynamic of the record. Although the record is fun, like many others in his discography, it still takes a more serious direction than what we're used to hearing.
7. Poke It Out
Album: Die Lit
Released: 2018
There's a lot that can be enjoyed about this record, and I'd say it's one of the best Playboi Carti love songs, thanks to the supporting vocals from Nicki Minaj. It's not common for the artist to bring in a lot of features to his music, but Nicki doesn't hold back on matching the rapper's energy.
The instrumentation on this record is extremely bouncy and comes with a fun melody progression that brings an uplifting mood. Most of the lyrics are rather playful and aim to provide a fun listening experience, and the record is a great example of how Carti can adapt to different styles.
8. ILoveUIHateU
Album: Whole Lotta Red
Released: 2020
I have to say, out of any record on this list, "ILoveUIHateU" has one of the most fun melody progressions. The record immediately encapsulates you with a catchy instrumental and lyrics, and I'd argue the song isn't long enough as I find myself playing it on repeat.
You'll find Carti's signature style throughout the entire production, and the lyrics are catchy and easy to follow. There's a ton of love and hate in the lyrics, which is a popular trope with Carti as he generally couples it with an energetic, synth-heavy beat.
9. Sky
Album: Whole Lotta Red
Released: 2020
With rolling hi-hats, hard-hitting 808s, and sharp synths, this track has everything needed to make a Playboi Carti track memorable. His vocals are pretty clear here as well, making it easy to follow along, and the erratic nature of the instrumental is bound to get the adrenaline going.
This is another track off his album Whole Lotta Red which has become a memorable body of work for the artist's career. The lyrics on this track focus on his lifestyle and success, making for a fun record that gets the fans going.
10. Over
Album: Whole Lotta Red
Released: 2020
"Over" has a heavy focus on the droning synths and main melodies, which carry a sense of nostalgia, and a sound that seems larger than life. Carti's vocals almost seem to be in the background as the instrumentation dominates this record.
Nevertheless, I feel this is one of the best Playboi Carti love songs, as there's plenty of raw emotion in the artist's lyrics. Even if the instrumental is fairly repetitive, the top melodies hit hard and match the emotion in the lyrics quite well.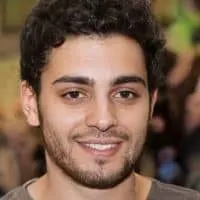 Justin is an audio engineer with years of experience in the field. He has been creating and playing music his entire life, but he really found his passion for engineering when he was introduced to Logic Pro at age 10. Justin has spent countless hours perfecting his craft and now works as a freelance engineer out of Boston, MA.