Share on facebook
Share
Share on twitter
Tweet
Share on pinterest
Pin
Quickly rising in the music industry in a short amount of time, Polo G quickly caught the attention of many due to his singing capabilities and his unique take on hip-hop and R&B music. He does extremely well over instrumentals with melodies from organ instruments, and he spends a lengthy amount of time on each album he releases.
He's also quite versatile as he also features on mainstream records with other charting recording artists, and his fanbase is not only growing but loyal from the beginning.
In this article, I'm going to give you my list of the best Polo G love songs that have left a mark on fans and hip-hop music alike!
1. Martin & Gina
A crisp instrumental offers bold 808s and a groovy guitar melody that's undeniably catchy. Polo G flows across the track effortlessly, and "Martin & Gina" is one of his top tracks from his album The Goat, which is stacked with numerous hits.
The artist sounds relatively relaxed on this track and isn't the best example of his vocal range, yet it still provides a catchy hook that'll get stuck in your head and confidence that adds to the song's energy. It's an excellent song, and I'd say it's a solid choice for the number one spot on this list.
2. Toxic
Inthis record, the artist talks about the realities of toxic relationships and how you can't give them attention if you're seeking success and happiness. "Toxic" holds a more serious tone with a simple guitar loop with the percussion taking center stage.
Although the artist has a decent vocal range, he delivers a relentless flow in each verse of the song, making it easy to send the message home without any distracting elements. Not only will it have your head knocking, but it'll send you into deep thought within seconds.
3. Black Hearted
I'd regard this record to be one of the best Polo G songs from his career, and the artist is only getting started. I feel like we're still witnessing an evolutionary stage for the artist, and considering how solid of a record "Black Hearted" is, it's just a peek into what's to come.
The artist speaks about the ups and downs of his emotions and trying to keep a level head while progressing in life and finding love along the way. Polo G may be young but delivers a level of wisdom that only comes from first-hand experience.
4. So Real
"So Real" is a great step back from the usual sound Polo G delivers, with a sentimental acoustic melody and a bass line that doesn't need a kick to provide enough bump. The instrumental boasts a sharp snare, and although the percussion is crisp, there's plenty of room for the melodies to shine.
Not only does the record have timeless qualities, but it's a sound that many of his fans stick around for. Polo G has plenty of room to grow, but this song reflects how fast his artistry is developing with each song.
5. I Know
This song has been on repeat for many ever since its release on The Goat. The instrumental is relatively simple with a looped melody that doesn't change too much, yet Polo G's vocal melodies make up for the open space.
His vocals display a range that keeps you tuned in, but it stays pretty relaxed throughout, and it perfectly matches the dynamic changes in the mix. The quality of the artist's music is only getting better with time, and "I Know" is another personal favorite of mine that remains on my playlists.
6. Chosen 1
The recording artist dug deep into his thoughts for "Chosen 1", a record that many people feel is one of the best Polo G love songs, without a doubt. The instrumental provides rolling kicks with a short 808 that carries a melancholy acoustic melody, and it holds a somber tone that you can't help but lock into.
It's one of those records where the message is so impactful that the instrumental doesn't need a bunch of flashy sonics to keep your attention. With its soft mix, your ears won't tire out, and the melody loop hits in every dynamic regard.
7. With You
"With You" is fantastic at building momentum as it reels you in with reflective and inspirational melodies, while Polo G's voice increases the intensity with each bar. The guitar melody has a sentimental tone, but it'll also brighten any mood as it provides a sense of relief from your current stressors.
The record references how a significant other can greatly impact our daily thoughts, emotions, and lives. I feel it's one of the best Polo G love songs because it expresses true feelings that most people can relate to no matter where they come from.
8. Beautiful Pain (Losin My Mind)
An uptempo record that has an energy you can groove to; the artist's lyrics provide a contrast with a heartfelt message. It's clear he's in touch with his emotions as he has a unique way of telling a story, and it seems he rarely gets writer's block.
The percussion is fairly simple, but you can tell that's not where the main focus is supposed to be, as his lyrics carry most of the momentum, in my opinion. It's a hit with lovers worldwide, and it offers a great blend of dynamics from the hip-hop and R&B genres.
9. Partin Ways
Released on his album Hall of Fame 2.0, this record has some of my favorite production elements out of this list. The 808s hits just right, and although the hi-hat rarely changes pace, the ethereal reverberation from the melodies is enough to sink into every word of the song.
The artist's production choices are top-notch on nearly every record, and they're simple enough that he can freely sing and harmonize across each track. It's one of his most touching records, and that alone will keep it in the timeless category of his career.
10. RAPSTAR
An infectious acoustic melody starts off this record, and a bass-heavy pad leads into a bouncy bassline that'll put you in an unexpected groove. The artist takes a casual approach to his flow, and although melodies trade off in the spotlight, their dynamics will keep you in a relaxed mood.
Polo G's career is just getting started, and "RAPSTAR" is grouped with a long list of other hits that are all pillars to the growth of his fan base. The artist clearly knows his way around the R&B genre, and he isn't shy to stretch those boundaries across other modern styles of music.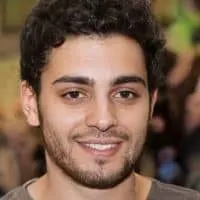 Justin is an audio engineer with years of experience in the field. He has been creating and playing music his entire life, but he really found his passion for engineering when he was introduced to Logic Pro at age 10. Justin has spent countless hours perfecting his craft and now works as a freelance engineer out of Boston, MA.