Share on facebook
Share
Share on twitter
Tweet
Share on pinterest
Pin
When you think of punk rock, chances are you're thinking of fast tempos, loud music and hard melodies. Love probably isn't the first thing that came to mind.
But I'm here to change that!
Listed below are the top 10 best punk rock love songs, and oh boy are you in for a fast paced, fun treat.
1. Punk Rock Girl – The Dead Milkmen
What better way to start this list then with a song literally titled 'Punk Rock Girl' just in case you already forget that this list is about punk rock and love!
This song is your classic 'boy meets girl' but with a punk twist. This song tells a story of the couple meeting and falling in love, which you might not actually realize if you don't take the time to listen to the lyrics as you might get distracted by the fast music and vocals.
2. At The Library – Green Day
I don't think this would be a proper punk rock love song list if there wasn't at least one Green Day song.
While this song is a love song, it isn't about two people being in love. This song is about someone seeing a girl he adores, but she isn't his. With the final lines being "She walked away with her boyfriend, maybe we'll meet again someday"
3. Falling In Love – NOFX
Pressing play on this song you know it's going to be good. We're treated to a solid 50 seconds of fast paced guitar and drums before the vocals.
This is another song that if you didn't google the lyrics, you'd probably have no idea it's actually a love song, because we're so used to love songs being slow and beautiful, not fast and heavy!
But don't be fooled "So close your eyes, kiss me one more time. We're gonna die, but not our love" this bad boy is a love song.
4. Silly Girl – The Descendants
The Descendants, widely known as the pioneers of pop-punk, throwing in a punk rock love song!
But you guessed it, this is another song you'd have no idea was secretly a love song if you didn't take the time to listen to the lyrics.
It's so easy to get swept up in the fast-paced music and quick drums and throw your typical image of a love song to the back of your mind.
But the lyrics "My silly girl, I'm in love with you" says it all.
5. I Have A Date – The Vandals
While this might not be the typical song you think of when you're getting ready for a date, I highly recommend you put this song on to pump you up and get you excited for you date!
It's got a very nostalgic feeling to it. If you've ever been in love (or thought you were!) in high school, this song probably describes how you were feeling!
"I'm in love, I just can't wait, because tonight I have a date!!" I mean, I'm pumped..
6. Baby I Love You – The Ramones
This might be the most typical sounding love song on this list so far. While it's still got that classic Ramones punk rock feel, it's also got that love song tone.
If I'm being honest, I think it's the violins! There's just something so romantic about an orchestra and boy does it fit this song perfectly.
If you're looking for a punk rock love song that isn't quite as heavy on the punk, this is the song for you.
7. Angel's Wings – Social Distortion
The second your press play on this one you're transported into the punk rock world, and that's by one simple strum of that electric guitar.
But hey, let's add a little love to it while we're here.
What I really love about this song is how open they sing about how tough love can be. For example, "And now my biggest challenge, a thing called love. I guess I'm not as tough as I thought"
These aren't the typical lyrics you'd expect from a punk rock song. It's vulnerable, and I love it.
8. All The Small Things – Blink 182
I know this is number 8 on the list, but it might just be my favorite. This is one of the most classic punk rock songs. If you're not a big punk rock fan, there's a high chance you still know this one.
It's almost impossible not to nananana along with them.
But don't get too caught up in the fun, it's still a love song. If you google what this song is about, it was written for one of the band members' girlfriends, as she complained that he was always writing songs about other girls..
So why not write your band's biggest hit about the girl you truly love?
9. Punk Rock Love – The Casualties
This song's called Punk Rock Love? Seriously? Of course it's going on the list!
Close your eyes and listen to this song. Chances are you'll picture some love-struck teens from the 90s rocking some leather, and maybe even a mohawk.
This song is as punk rock love as punk rock love gets. Go get it little lovers!
10. Barbed Wire Love – Stiff Little Fingers
Don't worry, we're ending with a bang. This song is your classic punk rock love song, released back in 1979.
"When I fell it was awful nice" honestly, I love this lyric, because what's nicer than falling in love? Falling in love with some glorious punk rock music 😉
While you might not often compare punk rock and love songs, this list might just have you feeling differently about that. Some fast guitar and heavy drums don't mean you can't still sing your heart out about love.
Sometimes you don't want a slow, sappy love song. And when that's the case, this is the list for you.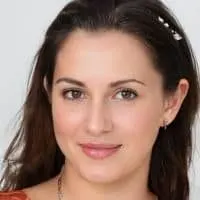 Alexandra loves playing the piano and guitar. She has always been a music lover, but it wasn't until she was in high school that she realized how much she loved to play. It allowed her to express herself without having to be verbally expressive, which is something she found very empowering.