With an endlessly adapting creative approach to music, Queen has created numerous anthems that will outlive multiple generations of popular music. It's a voice and a sound that has left a massive impression on music lovers all over the world, no matter their music preference or familiarity with the band.
You can't talk about the best musicians and bands of all time without considering Queen, as everything they gave the world was laced with passion and a powerful message that encapsulated millions.
So without further ado, here is my list of the best Queen love songs that never get old!
1. Love Of My Life
This record brings a bone-tingling melody arrangement and a live production sound that provides an organic listening experience. Touching on many loving sentiments, the instrumental is pretty simple and is primarily carried by a light acoustic melody.
The lead vocals never disappoint as they reach heights you never expect and resonate with everything your brain craves. It's overall a beautiful song to listen to and is riddled with passion, as much of their music tends to be.
2. Somebody To Love
Bringing a bit more energy, "Somebody To Love" is an anthem and every single instrument fits perfectly in the production. The lead vocals carry as they should, and the backup choir will have the hairs standing up on the back of your neck.
Aside from the song's relatively upbeat tone in the instrumentation, the lyrics' message hits home for many people, which consider the song to be one of the best Queen love songs from their discography.
3. Crazy Little Thing Called Love
One of their more danceable jams, it's a record that's light on the production and isn't too bass-heavy by any means. It offers a groovy bass line, but the record is a solid mix of frequencies that are pleasant to the ear.
The melodies couldn't be any catchier, and the song leaves plenty of room for brief guitar solos that enhance the dynamics of the entire song. Perfect to sing along to, "Crazy Little Thing Called Love" is a timeless record from Queen.
4. I Was Born To Love You
I honestly feel that this is one of the most passionate songs on this list, and every note will resonate between your ears. The record comes with a classic pop arrangement, and each instrument complements the next flawlessly.
Full of reverberating dynamics, it's hard not to get in a better mood from listening to this song. From their album Made In Heaven, this track was just one of their popular hits at the time, but their unique melodies and powerful vocals never disappoint from any angle.
5. One Year Of Love
A go-to choice for lovers worldwide, "One Year Of Love" is an excellent slow jam that's been shared between people for many years. It offers a calming instrumental and leaves plenty of space for the lead vocals to do all of the serenading.
Throughout the song, new instruments are introduced, my favorite part being the brass solo that delivers an intensity that enriches the entire track. I feel this is one of the best Queen love songs and will be a lasting favorite for many fans for decades to come.
6. You Take My Breath Away
Starting off with euphoric vocals, you quickly get lost in the sonics that this record provides, and as the vocals taper off, you're greeted with a peaceful piano melody. "You Take My Breath Away" is a great example of the endless musical talent that Queen exudes.
Aside from the band's obvious popularity, this record is immortal for its use in a lot of popular media over the years. The song receives an endless amount of acclaim from fans and music experts alike and is an all-around beautiful record.
7. Funny How Love Is
Riddled with danceable and feel-good qualities, "Funny How Love Is" does a great job capturing the sound of that era, and its dynamics never tire out the ear. Bound to put you in a good mood, it's a song filled with light-hearted vocals and a consistent drum kit to keep you tuned in.
Choir-like backup vocals support the riding melodies, and your interest is continuously piqued by varying instrumental solos. I'm a fan of this song as it's another unique jam from a production perspective.
8. Good Old-Fashioned Lover Boy
This record comes with a blend of production styles from ballad influences to pop and much more. Listeners get wrapped into the lead singer's vocals as the drums clash away, and the melody brings something fresh to the track all the way to the end.
It still keeps an upbeat tempo, and they leave plenty of space for instrumental solos to pique your interest. The record has many danceable elements, and the lyrical content makes this one of the best Queen love songs on this list.
9. You're My Best Friend
Queen delivered some of the most memorable melodies with "You're My Best Friend," and it's another song that's been immortalized through die-hard fans and a long list of media appearances.
A feel-good record with a retro sound, the production quality can be enjoyed by anyone, and it has been shared between lovers for decades. Hailed as one of the most well-known songs of its time, it still outlives a lot of modern music today.
10. Save Me
Although Queen is known for a long list of high-energy hits that come with relentless energy, the group can also tone it down for a contrasting experience. "Save Me" comes with a powerful chorus, but it's relatively calm and relaxing outside of that.
Like much of their music, your ears are blessed with piano melodies that carry tons of passion, and the vocals really fulfill the dynamic range of the record. The instrumental quality always holds up, and there are many melody changes that do a great job of telling the song's story.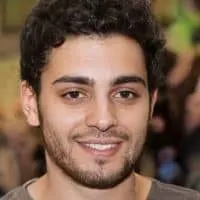 Justin is an audio engineer with years of experience in the field. He has been creating and playing music his entire life, but he really found his passion for engineering when he was introduced to Logic Pro at age 10. Justin has spent countless hours perfecting his craft and now works as a freelance engineer out of Boston, MA.