Love often comes when you least expect it, and for some, it is a case of finding the right person at the worst possible time. Many songs are written about this kind of love, and a quick Spotify search will lead you to hundreds, if not thousands, of these songs.
I have put together this list of songs to help you understand that it happens to everyone. Featuring songs by Harry Styles, Phoebe Bridgers, and more, this playlist is the perfect selection of songs to help you make sense of your pain.
Let's jump right in as I take you through the ten best right person wrong time songs!
1. "champagne problems" by Taylor Swift
Taylor Swift's hit song "champagne problems" is at number one on my list and was released in 2020 on the album evermore. With a somber tone, Swift sings about the difficulty of having to start over when your relationship ultimately breaks down.
Taylor Swift sings with raw emotion, leaving you feeling like you are going through an existential crisis, even when you're not. Finding Mr. Right can take some time, and as Swift points out in "champagne problems," the one you thought was right for you can often turn out to be just another case of the right person at the wrong time.
2. "Why Can't I Have You" By Gloria Laing
If you have ever been deeply in love with someone that you can't have, Gloria Laing's "Why Can't I Have You" is the song for you. This emotional song, released in 2019 on the album of the same name, details the struggle of finding the right person at the wrong time.
Sometimes, a relationship is just not meant to be. "Why Can't I Have You" will have you feeling a wide range of emotions. Give it a listen and see what emotions are evoked.
3. "Fine Line" by Harry Styles
Former One Direction band member Harry Styles wows with this song about love and life. "Fine Line" featured on the singer's 2019 album of the same name and is about how quickly things can change in any relationship.
Harry evokes just the right emotion as he sings about how there is a fine line between the good and bad times in any relationship, making it an ideal addition to your playlist of the best relationship songs.
4. "Angel" by FINNEAS
"Angel" by singer FINNEAS is more than just your average love song as it stands as a tribute to his girlfriend, Claudia Sulewski. While the two are still happily together, not every relationship is this good, and the lyrics of the songs are enough to bring you to tears when you think of that special person that fell through your fingertips.
Released in 2019 on the album of the same name, "Angel" is a song about someone so perfect and deeply impactful in your life that they can do no wrong in your eyes. Add "Angel" to your playlist and reminisce about your lost love.
5. "All I Want" by Kodaline
"All I Want," by Irish rockers Kodaline, has to be one of the most beautifully emotional songs on my list. Released in 2013 on the album In a Perfect World, "All I Want" is by far the most popular song that describes the pain of wanting someone you cannot have.
Many big-name musicians have recorded covers of Kodalin's song, but none evoke that raw emotion better than the original. Add "All I Want" to your playlist and let the soothing sounds of Kodaline melt away the pain.
6. "If By Chance" by Ruth B.
Released in 2017 on the album Safe Haven, "If By Chance" is a song about the pain of lost love and coming to terms with your own feelings. Ruth B.'s beautiful voice is perfect as she sings about the difficulty of giving up on a relationship for whatever reason.
"If By Chance" has also become a popular sound on the video streaming platform TikTok. Only you can set a timeline for your grief, and there will be days when those all-too-familiar feelings of sadness and heartache creep in again.
Those are the days when you need some good music to get you through your melancholy state, and "If By Chance" is just the song to do it.
7. "Moon Song" by Phoebe Bridgers
Have you ever been in a relationship that has left you feeling like you are not good enough or that the relationship simply isn't working? We all have, and those who say they haven't would be lying. Phoebe Bridgers describes this feeling to a T in "Moon Song," which was released in 2020.
Featured on the album Punisher, Bridgers tackles these feelings and gives you the reassurance that you are not alone in these feelings, that everything will be okay. Let Phoebe Bridgers calm your mind when you listen to "Moon Song" on your playlist today.
8. "Already Gone" by Sleeping at Last
Sleeping at Last has the unique ability to make even the peppiest songs sound like emotional ballads., Their cover of Kelly Clarkson's song "Already Gone," released in 2016 on the album Cover. Vol 2, is the perfect example.
"Already Gone" takes up the number eight spot on my playlist and is a must-listen for anyone going through an emotional patch in their own relationship.
9. "Gale Song" by The Lumineers
"Gale Son" by The Lumineers, written for the soundtrack to the Hunger Games movie saga, tells the tale of Gale and his love for Katniss. Dealing with the pain of losing her as she takes part in the Hunger Games, Gale is left thinking that her love for Peeta is real and that he has lost her forever.
I won't give too much of the storyline away, but I will say that "Gale Song" is quite possibly one of the most relatable songs on my playlist. Give it a listen, and you will see exactly what I mean.
10. "IDK You Yet" by Alexander 23
"IDK You Yet" is a song written and recorded at a time when the world was facing lockdowns and heartache amidst the Covid-19 pandemic. Little did artist Alexander 23 know that his song would quickly grow in popularity as people worldwide identified with the sorrowful lyrics.
The song details the emotions that come with searching for the right person but not always knowing when or how. It was released in 2020 and became popular on Social Media platforms like Instagram and TikTok.
"IDK You Yet" features at number ten on my list of the best right person wrong time songs and is a must-listen for anyone still looking for their special someone.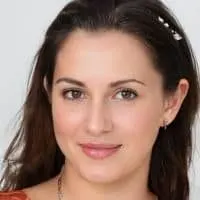 Alexandra loves playing the piano and guitar. She has always been a music lover, but it wasn't until she was in high school that she realized how much she loved to play. It allowed her to express herself without having to be verbally expressive, which is something she found very empowering.