Share on facebook
Share
Share on twitter
Tweet
Share on pinterest
Pin
The 90s were arguably the most iconic era in recent human history and are currently making a comeback in a range of popular trends. We're seeing a huge resurgence of 90s fashion from young people these days and a new affinity amongst Gen Z and Millenials for music from this decade.
While there certainly is a lot of good music from the 90s, perhaps the most popular and beloved genre from this time is R&B.
So, I've put together this list of some of the best R&B love songs from the 90s!
1. Killing Me Softly With His Song by The Fugees (1992)
This is definitely one of the most popular songs on this list, and even if you don't recognize the title, I guarantee that you've heard "Killing Me Softly With His Song" before – it frequently still gets airtime on the radio. Amy Winehouse famously covered it, which definitely boosted the song's overall fame.
It features that signature R&B drum sound that we associate with the 90s. It's got a haunting, catchy melody and simply instrumental accompaniment and is definitely one of my favorite R&B love songs from the 90s.
2. End of the Road by Boyz II Men (1991)
If you've ever tuned in to a classic R&B radio station, then I guarantee you've heard "End of the Road" before. It's an incredibly soulful, beautiful track that features the lead singer's signature vocals, which are pure and rich. The entire group are incredible vocalists, and this song represents each of their talents.
Their harmonies are rich and incredibly satisfying, and each singer has a chance to make their voice shine through each of the voices. The backing track is simple enough that the voices are allowed to shine through while still being catchy enough to have you bopping your head all throughout the song.
3. Remember the Time by Michael Jackson (1991)
A list of the best R&B songs from the 90s would be incomplete without a track from the legendary Michael Jackson. Jackson was known for some of his bigger hits, such as "Thriller" and "Annie Are You Ok", and while "Remember the Time" certainly isn't his most famous track, it's undoubtedly one of his best.
It's got an interesting harmonic structure that has an almost eerie feel to it, encapsulating that unique feeling we all remember from Jackson's music. It has a punchy bassline and addictive drums that will have you bopping your head non-stop.
4. All My Life by K-Ci & JoJo (1998)
You'll instantly recognize "All My Life" from its signature piano opening, which breaks out into the group's signature light, airy vocals that really tug on the heartstrings. This song might not be the most popular on this list, but it's definitely one of the best R&B love songs from the 90s, in my opinion.
Even if you don't recognize the title, I'm sure you've already heard this song since it is regularly played on the radio. The backing track is simple but beautiful, featuring a string section that ups the emotional factor.
5. No Scrubs by TLC (1999)
Now, this is a song that I'm certain you're already familiar with unless you've been living under a rock your entire life. TLC's "No Scrubs" is undoubtedly the group's most popular song, and for good reason – it's incredibly catchy and features some super satisfying musical moments.
The chorus is iconic and is recognized by millions around the world. It's not so much a love song as it is a song about girl power, but it's nonetheless incredibly catchy and will be stuck in your head for the next few days.
6. Cupid by 112 (1997)
"Cupid" by 112 is one of those songs with a timeless feel, and even the music video was considered iconic for its time. This track could easily have been released today and would easily fit into the mainstream music scene.
It's got a satisfying chord progression that is punctuated by a soulful acoustic guitar, which serves as the perfect accompaniment to the group's signature, haunting vocals. The melody is simple and easy to hum, which is part of what makes this song so catchy.
7. Anything by 3T (1995)
Next up is one of the best R&B love songs from the 90s, in my opinion – it's "Anything" by 3T. The song opens up with some fantastic vocal harmonies, which outline a simple yet satisfying chord progression that encapsulates the sound of the 90s.
And, at this point, no 90s R&B song is complete without a fantastic string section, which adds an emotional element to a song that is already incredibly emotionally charged. "Anything" is definitely worth the listen if you've never heard it before.
8. Un-Break My Heart by Toni Braxton (1996)
Toni Braxton is one of the most famous artists of the 90s, and you have most definitely heard her hit track "Un-Break My Heart". The song opens up in the first verse with the singer's signature low vocals, which are just as impressive today as they were when this track was released.
The chorus is incredibly satisfying, breaking out into an emotional lament with a fantastic modulation. This is one of my favorite songs on this list and is definitely worth checking out if you've never heard it before.
9. Sukiyaki by 4 P.M. (1995)
Sukiyaki is quite the departure from the other songs on this list in that it's a fully acapella number for the first verse, strongly featuring the group's clever vocal talents.
It has been sampled time and time again and is definitely one of the best R&B love songs of the 90s.
10. I Do (Cherish You) by 98° (1998)
And finally, we have 98 °'s "I Do", which features haunting, airy vocal stylings from the lead singer, highlighting a simple melody that is incredibly addictive and catchy. The backing track is quite simple, featuring a fairly thin instrumentation that perfectly accompanies the vocals.
The melody is simple, emphasized by the group's signature rich, stunning harmonies that really tug on the heartstrings. If you're looking for some laid-back, easy listening, then this track is for you.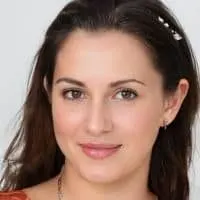 Alexandra loves playing the piano and guitar. She has always been a music lover, but it wasn't until she was in high school that she realized how much she loved to play. It allowed her to express herself without having to be verbally expressive, which is something she found very empowering.