Share on facebook
Share
Share on twitter
Tweet
Share on pinterest
Pin
Rock is an adaptable genre that can drive many different emotions while delivering a slow or uptempo take on the production. Artists have also taken the genre and added their own unique flair to the scene.
Regarding love songs, you can find them in nearly every single genre of music, and rock musicians have given us many records that will be around for decades to come.
Whether it's due to the charm of their production or the passion in the vocals, this list contains the 10 best rock love songs of all time.
1. Without You by Breaking Benjamin
With one of the catchiest chord progressions in this list, Breaking Benjamin knows their way around a melody. The drum kit is relentless and evolves with the song fairly well.
The record carries a modern rock sound while still nodding to some of the production staples of the rock genre. Nevertheless, "Without You" is an all-time favorite from Breaking Benjamin.
2. Broken by Seether (Feat. Amy Lee)
An addictive acoustic melody carries this record from Seether, and it does an excellent job displaying the difficult emotions of managing love. It takes over a minute for the drum kit to come in, and it feels like the last piece to a puzzle when it does.
Offering supporting vocals from Ame Lee, the track is full of power from many dynamics from varying instrumental elements. Considering the impact this record has on listeners; I'd say it's one of the best rock love songs on this list.
3. Wherever You Will Go by The Calling
An early 2000's rock classic that can't be forgotten, "Wherever You Will Go" brings melodies and a chorus that'll be stuck in a generation's head forever. Aside from the records production value, the song encapsulates that signature 2000's rock sound.
Moreover, the transition between electric and acoustic guitar keeps the ear interested, and even though the lyrics speak on lost love, the record still holds a good-spirited tone.
4. Far Away by Nickelback
A personal favorite, Nickleback knows how to tap into your emotions, and the production of each of their songs does an excellent job of sending the intended message. Dealing with a distant love interest is a struggle many people share, and "Far Away" is a keepsake for those that relate to the record.
Providing a more sensual pace, each instrument in the song is placed just right, and the mix is crisp all throughout. Many of Nickleback's older discography carry a lot of the band's most popular hits, and I feel this song is a solid addition to this list of best rock love songs.
5. Rise Against by Savior
Offering a high-octane feel, Savior brings a fast tempo on "Rise Against," which speaks on many of the pains that come with loving somebody. An overall banger, the track has many enjoyable qualities outside of the lyrical content.
They did an excellent job of making a catchy hit with many shareable qualities, and the lyrics are pretty easy to remember for fans to sing along to. The record is infectious in its own right and doesn't take long to get the body moving involuntarily.
6. Ocean Avenue by Yellowcard
One of the most nostalgic songs out of the early 2000s, this is a rock song that really taps into memories from another era. The melodies and chorus of this song bring fond memories for listeners, and it was definitely on repeat during my childhood.
The track's lyrical content is clear, and the vocals do an excellent job of displaying raw emotion amidst a catchy tune. Yellowcard has plenty of great hits, but "Ocean Avenue" is definitely up there with the best rock love songs.
7. I Miss You by Blink 182
It could be debated, but I personally feel that some of the most memorable love songs from the rock genre came out in the early 2000s. Moreover, this particular niche of rock music had a chokehold on lovers everywhere at the time.
"I Miss You" from Blink 182 provides calming dynamics with a gentle approach to melody progression. Nevertheless, the record carries that signature Blink 182 sound, and although it's pretty repetitive, it's a record that was shared with many love interests for years after its release.
8. Check Yes Juliet by We The Kings
This record offers a bouncy pop-rock sound with many infectious melodies that the ear simply can't ignore. At the same time, the singer's vocals have that heartthrob rock bop sound from the 2000s era that was a hit with women and men alike.
Nevertheless, this record has plenty of power behind it, and I feel the production value of this song gives it timeless qualities as it keeps you tuned in from start to finish. The mix is very clear, giving it that replay value many songs seem to lack in recent years.
9. Through Glass by Stone Sour
Some of the choruses in this list are unforgettable, and "Through Glass" is one of those songs you can't forget even if you wanted to. The sonics of the record as a whole leaves an emotional impact, and the vocals sound like a subconscious voice reasoning with itself.
Going through waves from a banging chorus and a minimal approach to the verses and breakdowns, the track takes you on a journey from start to finish. Stone Sour has a long list of great songs, but this one stuck with the rock lovers from the 2000s and holds a nostalgic memory for those who grew up hearing the track on every radio.
10. Still Into You by Paramore
When Paramore first hit the rock scene, they were quickly loved for their unique production style and the known, beloved vocals of Hayley Williams. She always did a fantastic job of writing love songs that were upbeat and incredibly catchy.
Aside from her signature vocals, the instrumental itself is an entire bop and offers a blend of classic rock elements blended with modern synth alternative melodies. "Still Into You" will forever go down as one of Paramore's best rock love songs from their discography.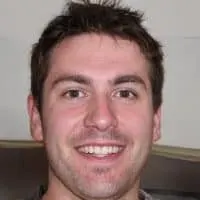 Alex is a man of many talents. He's been playing music since he was young, and has been the main content writer at Tone Start for the past few years. Alex loves to play around with different styles of music and enjoys listening to anything from country to classical.