Share on facebook
Share
Share on twitter
Tweet
Share on pinterest
Pin
We are rapidly approaching the colder seasons of the year, and for many of us, this can result in feelings of melancholy and nostalgic yearning. I have a trick to manage this – the magic of music. I quite often turn to the sad songs of Drake, so I decided to take you through the journey of some prime examples
Believe me – listening to these sad songs helps me tackle the sad emotions of the winter season and brings relief, and I hope it's going to work for you as well.
So, let's take a closer look at some of the best sad drake songs written by this talented Canadian rapper and songwriter.
1. Doing It Wrong
To start things off, I want to highlight one of the best sad Drake songs in my opinion – "Doing it Wrong" from his second studio album Take Care. This album discusses failed relationships and lost connections, in addition to Drake's mixed feelings toward the fame which he began to gain around this time.
Whilst "Doing it Wrong" honestly makes me want to cry, it doesn't change the fact that this piece is smoothing and relatable for me (and for a lot of people). It truly is a ballad worth checking out.
2. Look What You've Done
The previously mentioned album Take Care has more to offer when it comes to the best sad Drake songs, with another one of my favorites being "Look What You've Done".
I absolutely love the combination of classical piano and rap in this track, it's a really unique hybrid. The lyrics are beautiful too – they illustrate the whole journey through Drake's life: his background, family issues, dreams, and regrets.
Drake once explained that he had a very close relationship with his grandma Evelyn, and "Look What You've Done" is a truly touching tribute to her. Beautiful stuff.
3. Karaoke
Moving on to a different era in Drake's career, I simply had to mention the eye-watering song "Karaoke". This song discusses relationship troubles in a much more vivid way than others on my list, yet the drums, beat, and soft singing leads me into a very comforting state. It's a perfect song for those dark and cold evenings.
Many of Drake's songs revolve around the theme of women, and in this particular case, he's rapping about a girl from his past named Jade Lee. Poor Drake!
4. Lose You
Moving on to 2017, Drake released his mixtape More Life which features a broad range of genres such as dancehall, R&B, trap, and Afrobeats. "Lose You" is easily the saddest track on the release, just as the name suggests.
In this track, Drake raps about his family responsibilities, wondering whether his commitment to his music career is standing in the way. It's a deep topic, but it's balanced out beautifully by rhythmic piano and a catchy beat, resulting in an overall sad yet catchy piece.
5. Brand New
Moving back in time, the 2009 album So Far Gone is one of my favorite albums for the best sad Drake songs. One of the best here has to be "Brand New", a bonus track to the album that was clearly written during tough times.
It's one of my favorite examples for showing off Drake's songwriting skills, with many fans claiming it's the best track he ever made. My favorite part is definitely the ending – it genuinely felt like it touched my soul the first time I heard it. It's a must-hear.
6. Sooner Than Later
Next on my list is another track from So Far Gone, "Sooner Than Later". Not all sad songs out there can be easy to listen to, and this is a prime example of being four minutes and twenty-two seconds of heart-wrenching monologue.
You can really hear the pain in Drake's voice in this one, but it's not all bad. Drake said in an interview that the R&B tune was inspired by one of his favorite singers Larry Graham, who once released a track with the same title.
7. Club Paradise
Drake has had a long and fruitful career, but even the most talented musicians will write songs that don't make it onto albums. This is why I've always been a fan of his 2019 album Care Package, which curates some of his songs that didn't make it into the final cut of other albums and projects.
I find that sad and endearing as it is, but tracks like "Club Paradise" really turn the emotions up a notch. Its storytelling, soft timbres, and dreamy vibe make it one of the best sad Drake songs ever, in my opinion.
8. Redemption
2016 was a huge year for Drake – his album Views has got to be his most famous release with hit tracks such as "Hotline Bling", but let's be honest – we're not here for the catchy club tracks.
Instead, let's take a look at "Redemption", a very emotional song that Drake wrote about a past relationship with an old flame.
I adore this song because of the way Drake switches styles as he explores the different emotions that the memories bring up. This guy really has a knack for turning a negative into a positive.
9. Jorja Interlude
Let's take a step back to the mixtape More Life that we discussed at the beginning of this list. The fourth song on this release entitled "Jorja Interlude" is a very rich collaboration with the British singer-songwriter Jorja Smith, demonstrating that Drake isn't afraid to express his sadness within the presence of other musicians.
The track is introduced with some melodic synth voices and saxophone parts which together create a very pleasant experience for my ears. Whilst there are sad elements to the lyrics, it's certainly one of the more uplifting songs out on this list.
10. Teenage Fever
I've really enjoyed reminiscing about the best sad Drake songs, but I'm honestly relieved that we're at the end of this list – I don't know how much more emotional music I can take, and I'm running out of tissues!
This final track "Teenage Fever" expresses the feeling of nostalgia towards our teenage crushes, and in Drake's case, it's Jennifer Lopez. Who doesn't have a crush on J-Lo!? It's something that we can all relate to.
Interestingly, this song samples Jennifer Lopez's "If You Had My Love." I've always wondered whether this might express Drake's switch from a relationship with Rihanna to Jennifer Lopez and the pressure and stress this created. Regardless, he got what he wanted eventually!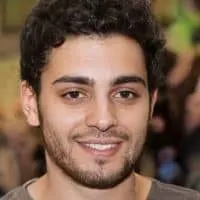 Justin is an audio engineer with years of experience in the field. He has been creating and playing music his entire life, but he really found his passion for engineering when he was introduced to Logic Pro at age 10. Justin has spent countless hours perfecting his craft and now works as a freelance engineer out of Boston, MA.