Share on facebook
Share
Share on twitter
Tweet
Share on pinterest
Pin
We often associate the 70's with high-energy rock and funk music, the sound of joy and rebellion, but there's a more emotional side to this era of music that we don't often pay attention to.
In this article, I'd like to take you on a gloomy trip through some of the saddest 70's songs from that decade!
1. Diary by Bread
Starting us off is Bread's "Diary," which opens with a soulful acoustic guitar riff before some haunting vocals come in for the first verse. This song has one of the best openings in music – it's a sonic treat for the ears and features a highly satisfying chord progression.
"Diary" is an incredibly emotional song and has something for everyone to relate to. The instrumentation reinforces the emotional charge of this song, and if you've never heard it before, this track is most definitely worth the 3-minute listening time.
2. Rainy Days and Mondays by The Carpenters
Next up is "Rainy Days and Mondays" by The Carpenters, one of the saddest 70's songs. It starts with a stunning harmonica intro, and with its simple chord progression, the powerful lyrics take center stage in this track.
It's definitely more of a ballad and is a different sound to what you might be used to from The Carpenters, but that doesn't mean it's not a fantastic song. The chorus is a sad kind of euphoric and even features a string section to really drive home the emotional message, complemented by the brilliant vocal harmonies.
3. Cat's in the Cradle by Harry Chapin
"Cat's in the Cradle" is one of Harry Chapin's more obscure tracks but is one of his best, in my opinion. It has an almost country feel, featuring a string orchestra that provides instrumental punches at specific points to emphasize the words being sung.
The chorus is exceptionally catchy and features an incredibly satisfying chord progression that will have you bopping your head up and down. The instrumental interludes are incredibly catchy, uniquely featuring the sitar to give this song a haunting quality.
4. King of Nothing by Seals and Crofts
If you're a fan of the acoustic guitar (and how could you not be if you enjoy 70's music!), you'll love "King of Nothing" by Seals and Crofts. It is one of the saddest 70's songs out there, and while it certainly has an upbeat nature about it, when you pay attention to the lyrics, you'll grasp the full emotional charge of this track.
This song touches on the universal experience of feeling like you'll never be loved. There's something in "King of Nothing" for all of us to relate to, and even if you're not that into music from this era, I still think this is a song worth listening to, even as background music while performing some chores.
5. Wish You Were Here by Pink Floyd
How could I not include Pink Floyd's "Wish You Were Here" on a list of the saddest '70s songs? It's probably the most famous track on this list and is one of the most popular numbers that the band has ever released – and for a good reason. "Wish You Were Here" really says it all in the title alone. "Wish You Were Here" is about Pink Floyd's first singer, Syd Barrett, who had to leave the band due to acute mental illness.
It's one of the only Pink Floyd songs with which the band has spoken about with total transparency. It features some incredible instrumentation that beautifully complements the soulful vocals that the band was known for. If you haven't heard this song already, you're missing out.
6. Bell Bottom Blues by Derek & The Dominos
It doesn't get more 70's than a song titled "Bell Bottom Blues," and the title repeats it. Derek & The Dominos capture the era's sound with this track, heavily featuring the electric guitar and some excellent drum skills, with some incredibly soulful vocals that will tug at the heartstrings.
"Bell Bottom Blues" is definitely one of the group's most famous numbers, and once you give it a listen, you'll soon see why. This is one of the best songs they've ever released and is one of the saddest 70's songs.
7. Silver Springs by Fleetwood Mac
Fleetwood Mac just had to make an appearance on this list – it would simply be incomplete without at least one feature from them. They're probably the most famous band of the 70's, known for their incredible vocals, catchy tracks, and compelling interpersonal drama.
"Silver Springs" brings Stevie Nicks to the forefront in a song that carries an incredible emotional charge. This track becomes even more powerful once you know the band's complicated history. If you've never listened to this song before, do yourself a favor and check it out ASAP!
8. Knockin' On Heaven's Door by Bob Dylan
"Knocking On Heaven's Door" is a song that you're probably already familiar with, even if you don't immediately recognize the title. It was one of the most popular songs of the 70's and was so well-received that it still gets airtime on the radio today – proof of its longevity and quality.
While you might not recognize this track during the verses, once the chorus kicks in, I guarantee that you'll be singing along throughout the rest of the song. It's incredibly catchy and features an incredibly emotional, satisfying chord progression that will be stuck in your head for days to come.
9. Goodbye Girl by David Gates
Switching up the vibe ultimately is "Goodbye Girl" by David Gates, which, in my opinion, is one of the saddest 70's songs out there. It's a beautiful piano ballad that features Gates' emotional, pure vocals that allow you to pay full attention to the clever lyrics.
The chorus explodes into an almost joyous euphoria, with the drums and guitar kicking. You won't be able to help but tap your feet to this fantastic song.
10. The Needle and the Damage Done by Neil Young
And finally, we have "The Needle and the Damage Done" by Neil Young, his most famous track. Once again, this is a song that you've probably already heard a dozen times before, even if you don't recognize the title. "The Needle and the Damage Done" is indeed a sad song.
Again, addressed with total transparency by Neil Young, it's about all of his musician friends who passed in the late 60's and early 70's from heroin use. The opening acoustic guitar solo will undoubtedly jog your memory, and by the time the chorus kicks, you'll be tapping your feet along to the beat. This track features Neil's beautiful, enchanting vocals, with lyrical stylings that will tug at the heartstrings.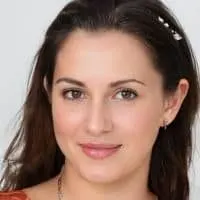 Alexandra loves playing the piano and guitar. She has always been a music lover, but it wasn't until she was in high school that she realized how much she loved to play. It allowed her to express herself without having to be verbally expressive, which is something she found very empowering.