Share on facebook
Share
Share on twitter
Tweet
Share on pinterest
Pin
If there's anything you can assume about the 90s and music, it's that sadness, gloom, and melancholy were common themes. The peak of the grunge movement that seemed equal parts apathetic and equal parts intentional rebellion, seemed home to lots of sadness, even if it felt ironic simultaneously.
Then there were bands and artists that are now rock legends who disguised their thematically sad songs into melodies that could rock and become classics in the 90s.
So without further ado, here is my list of the saddest songs of the 90s!
1. Fade Into You – Mazzy Star (1993)
There's something about this song from Mazzy Star's second album, So Tonight That I Might See, that just feels 90s. The slow acoustic guitar being led hand in hand with singer Hope Sandoval's voice feels like a metaphor for lyrics like, "I look to you and I see nothing/ I look to you to see the truth."
The ballad is seemingly about love that never was, but Sandoval and co-writer/ producer David Roback never really talked about what it meant. We're simply left to wallow in the depths of perceived sadness.
2. Black – Pearl Jam (1991)
Ten is one of the greatest debut albums of all time. This track, "Black" ended up being the fourth single off the album after the massive success that previous singles "Alive," "Even Flow," and "Jeremy" had garnered on the charts and album sales.
"Black," much like "Fade Into You" is about that unrequited love according to Eddie Vedder. "All the pictures have/ All been washed in black/ tattooed everything/ All the love gone bad."
The song ends with Vedder, in his most identifiable growly croon, asking why the love couldn't be his.
3. Hallelujah – Jeff Buckley (1994)
It's difficult to separate the sad story of Jeff Buckley from one of the saddest songs of the 90s if not all of rock. Originally written by Leonard Cohen in the 80s, it never really appeared in the US. It's a song about love that has faded and fallen apart. Jeff Buckley recorded this cover for his debut album, Grace, and it became a staple of his live shows.
Buckley was hugely influential to countless artists of his time and even more after (more on this influence in a bit). This song really found its resurgence after the untimely and accidental drowning of Buckley in 1997.
It has been used countless times in movies and tv to accompany sad cinematic events.
4. Baby Bitch – Ween (1994)
Ween seems tough to pin down. They're known for never sounding the same, dabbling across genres, but "Baby Bitch" off their fourth album (and first one in a professional studio), Chocolate and Cheese, is a classic.
The song, about a past relationship, is as equal parts sad as it is angry. "Fuck you, you stinkin' ass hoe/ Most beauty I've seen/ You come from a dream" is the epitome of this dichotomy.
5. Nutshell – Alice In Chains (1994)
Alice in Chains is one of those 90s bands that is always a part of the generational conversation. Their music is a snapshot of the time in which it existed. "Nutshell" is a dark one.
Lead singer, Layne Staley, publicly battled heroin addiction for a long time, and parts of this song are about that struggle. The band has said that this is the song that reminds them of Staley, who famously lost his battle with addiction.
Bassist Mike Inez said that when they play the song live now it hits differently, usually overlayed with footage of Staley. "That song still gets me choked up whenever I play it. I get a little teary-eyed… it's just a sad thing."
6. Disarm – The Smashing Pumpkins (1993)
Reflection on relationships is such a go-to for songwriters, and it makes sense, it's a chance to write about something you feel you express in a better way. This particularly sad song is not about romantic love, but a broken love and difficult relationship between lead singer and songwriter Billy Corgan and his parents growing up.
"I used to be a little boy/ So old in my shoes/ What I choose is my voice/ What's a boy supposed to do?"
Anyone who has felt a disconnect with their parents can relate to that sadness.
7. Fake Plastic Trees – Radiohead (1995)
Singer Thom Yorke said "Fake Plastic Trees" was "the product of a joke that wasn't really a joke, a very lonely, drunken evening and, well, a breakdown of sorts." Radiohead has said this song was a struggle to write, and that after taking a break to go see, previously mentioned, Jeff Buckley performs, they walked away inspired.
Guitarist Jonny Greenwood said that performed three takes of the song and wept afterward. Yorke has also said that the falsetto he sings in came from seeing Buckley perform. It worked.
This song has become a classic of the 90s and a gem of the underrated album The Bends.
8. Tender – Blur (1999)
Breakups are hard. This one is about Blur frontman Damon Albarn's breakup with painter Justine Frischmann, previous lead singer of Elastica. The lead track of the band's sixth album, 13, "Tender" was a hit in Blur's home of the UK.
"Come on, come on, come on/ Get through it/ Love's the greatest thing/ That we have," feels like an antithesis to some of the love/ hate songs that are on this list too.
So maybe it's an optimistic sadness.
9. Heavy Heart – You Am I (1998)
The Australian band You Am I may not be at the top of your mind for 90s bands, but this song feels sad. "I'm a waterlogged ball/ That no one wants to kick around anymore/ I miss you like sleep/ And there's nothing romantic about the hours I keep."
The song, according to Tim Rogers, was written for Charlie Rich, who had passed away around the time of writing it.
The song has shown longevity, most famously being covered by Australian rocker Courtney Barnett, who has called it her favorite song.
10. Everybody Hurts – R.E.M. (1992)
Seemingly a bummer of a song on top, "Everybody Hurts" is actually a quite optimistic song, or at least a positive one in the face of deep depression. Drummer Bill Berry wrote the song as an anti-suicide message.
"When you're sure you've had enough/ Of this life/ Hang on/ Don't let yourself go/ Cause everybody cries/ And everybody hurts," is so straightforward and unlike most R.E.M. songs, but it was sung clearly by singer Michael Stipe intentionally to speak to those who hurt and hope they can hold on.
As the song ends, "You're not alone."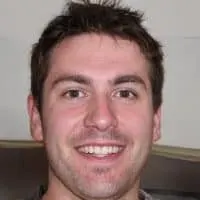 Alex is a man of many talents. He's been playing music since he was young, and has been the main content writer at Tone Start for the past few years. Alex loves to play around with different styles of music and enjoys listening to anything from country to classical.