Share on facebook
Share
Share on twitter
Tweet
Share on pinterest
Pin
Adele is known for her heart-wrenching songs that focus on heartbreak and turbulence within a relationship. Mostly written from experience, Adele tells a story with each song, focusing on how a particular relationship or experience made her feel and inevitably made her who she is today.
Let's take an emotional journey together as we analyze and break down the meaning of the 10 saddest Adele songs of all time!
1. To Be Loved
The song "To Be Loved" starts with a chilling piano solo, made only more emotional as Adele starts singing in what could be described as a painful or heartbroken tone.
It features on the singer's new album 30, released in 2021, and sees Adele growing up and becoming herself in a series of songs that speak of inner turmoil and how she finds peace.
"To Be Loved" sings about the inevitable ending of a relationship and the sad yet strong mindset of how she deals with it.
2. Don't You Remember
"Don't You Remember" is one of Adele's older songs and was released in 2011 as a part of the songstress' second album, aptly named 21.
In her younger days, before she found love, you could sense the singer doubting her self-worth and place in a relationship, which comes across in the lyrics, "I know I have a fickle heart, and a bitterness."
Often we question who we are and what we bring to a relationship, and "Don't You Remember" is a song that will have you passionately singing along in agreement with Adele.
3. Can't Let Go
Released in 2015, "Can't Let Go" is an emotional song from Adele's third studio album. This is truly one of the most heart-wrenching songs by the British singer, and she questions how a relationship ended after she put so much into it.
Rumor has it that the song is about the breakdown of her marriage, but as with many things, one can never be sure. I think I'll stick with fan theories on this one. This song demands to be played on the loudest volume possible, preferably with a glass of wine and a box of tissues.
4. My Little Love
"My Little Love" is a song that most mothers who have gone through a divorce can relate to. Written for her son, the song was released in 2021 and features on her album, 30.
Explaining divorce to a child is never easy, and this song sees Adele trying to explain to her 9-year-old that even though her marriage is over, nothing will change her love for him.
Some fans have gone deeper into the meaning and have guessed that the song is as much a song to her child as it is to her inner child, explaining that nothing stays broken.
5. When We Were Young
Have you ever gone to a party or event and run into friends you haven't seen in years? These are often the people that help shape who we are today, as Adele is reminded in her 2015 hit "When We Were Young."
Instead of focusing on all the negatives and the things that kept them apart all these years, she remembers the good times they shared and how they impacted her life.
Great for reunions and reminiscing, "When We Were Young" is from Adele's album 25 and takes us on an emotional journey back in time.
6. Hold On
Adele's newest album, 30, was released in 2021 and was an instant hit with fans of the songstress. It is different from what we have come to expect from Adele.
It focuses on the journey she has taken in life, including heartbreak and the end of her marriage, and how she is healing.
"Hold On" is a song of hope, inspiring many to hold on to the fact that true love will eventually come. While it may take many years and, unfortunately, many heartbreaks, true love is possible and worth holding on to.
7. Hometown Glory
In the 2008 hit "Hometown Glory," fans are treated to an astoundingly heart-wrenching musical performance that will leave you breathless as the singer remembers her previous life in the small town she grew up in before her fame.
Fame often changes people, but Adele stays true to her roots in this tribute to where she is from that is taken off her debut album, 19. It definitely qualifies as one of the saddest Adele songs as it tugs on the heart strings.
8. All I Ask
Have you ever tried to hold onto a relationship that you know is doomed? Wishing she could delay the inevitable end of a relationship, Adele sings of holding on just one more night in her hit single "All I Ask," from her 2015 album 25.
Breakups can be hard, and putting on an Adele song with a glass (or bottle) in hand is one way to deal with the pain that you are going through while helping you heal simultaneously. Sing your heart out as you remember the good times you had in your relationship.
9. Now and Then
Released in 2008 from her debut album 19, "Now and Then," has been described by fans as one of the most heartbreaking songs they have ever heard.
Lose yourself in possibly the most beautiful lyrics ever sung by an artist, and remember that one thing that made you feel like you had it all.
Unfortunately, heartbreak is inescapable, but healing is possible, and Adele brings this across in this truly phenomenal song.
10. Hiding My Heart
2011 was the year that saw the release of Adele's second studio album, titled 25. While still only a young woman, the song "Hiding My Heart" tells the story of meeting someone who completely changed her life and showed her the power of love.
But sadly, all good things come to an end, and this relationship, too, made her want to hide her heart to save herself from future heartbreak.
With an almost country song feeling, "Hiding My Heart" is the perfect song when dealing with another breakup and will have you singing along at the top of your voice.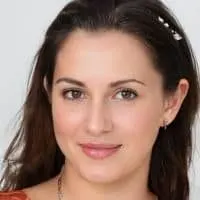 Alexandra loves playing the piano and guitar. She has always been a music lover, but it wasn't until she was in high school that she realized how much she loved to play. It allowed her to express herself without having to be verbally expressive, which is something she found very empowering.