Amy Winehouse is one of the most iconic figures in music. VH1 has ranked her number 26 on their 100 Greatest Woman in Music list.
The artist had a highly influential career, which ended prematurely after her struggles with substance abuse took her life at the young age of 27. She is one of many artists from her generation who passed away at age 27. They are collectively known as the 27 Club.
Throughout Amy Winehouse's career, she has delivered some extremely sad songs. This list is looking at the 10 saddest Amy Winehouse songs.
Related: 10 Best Amy Winehouse Love Songs of All Time
1. Back to Black
Album: Back to Black
Released: 2007
In my opinion, the saddest Amy Winehouse song is "Back to Black" from her second studio album of the same name. This track shows us the songwriting depth that Winehouse possessed.
"Back to Black" received a lot of positive feedback. Many artists also recorded their own cover versions of the song. The most popular version was done by Beyonce and Andre 3000 for the soundtrack of The Great Gatsby.
After the musician's tragic death in July 2011, "Back to Black" became the UK's best-selling album of the 21st century.
2. Love is a Losing Game
Album: Back to Black
Released: 2007
So many songs have love as their topic. These songs can be both happy or sad, depending on whether the songwriter has a positive or negative experience with love. Very few lyrics can cut as deep as the title of this song – "Love is a Losing Game."
It hits so hard because we all want to believe that love will overcome. We want to believe that all the pain and suffering that we went through was somehow necessary and by finding true love, it was all worth it – saying that love is a losing game strips away all hope.
3. A Song For You
Album: Lioness: Hidden Treasures
Released: 2011
The song's intro draws you in with the sound of raindrops and a single piano running through notes. Then suddenly, all the instruments drop in, and Amy starts singing.
The lyrics (written by Leon Russell) will break your heart, as will the soulful performance by Winehouse.
"A Song For You" comes from the artist's newest and final album, Lioness: Hidden Treasures. Not too long after the release of this album in 2011, Amy Winehouse passed away due to alcohol poisoning.
4. Wake Up Alone
Album: Back to Black
Released: 2006
Many fans claim this to be Amy Winehouse's saddest song. It speaks to an experience of a breakup, which most people can intimately relate to. Amy Winehouse herself wrote the song.
Actually, the entire Back to Black album was written in the wake of a breakup, so many of the saddest songs come from this album. Amy Winehouse broke up with her boyfriend of the time, Blake Fielder-Civil. The two later got back together and were married for some time.
5. Some Unholy War
Album: Back to Black
Released: 2006
"Some Unholy War" is another beautiful (and sad) song written and performed by Amy Winehouse. The lyrics talk about a man having to leave to fight in "Some Unholy War" and his woman wanting to stand with him.
This is not heartbreak in the same way that the previous tracks were. This is a type of sadness where you cry because it is so beautiful, not because it is so painful.
6. Tears Dry On Their Own
Album: Back in Black
Released: 2007
The overall sound of this track is less sad than the rest of the list, but the lyrics carry the sadness. Even just from the title, we can already feel the sorrow in the heart of the songwriters.
"Tears Dry On Their Own" is Amy Winehouse's second highest-selling track after "Rehab." It stayed on the UK Singles Chart for 19 weeks, the fourth longest of all her songs.
7. Rehab
Album: Back in Black
Released: 2006
This song hits home for anyone who is a true Amy Winehouse fan. If you followed her life, struggles, and tragic death, then "Rehad" will be one of the saddest songs.
The song sums up the musician's life, including all of the dark and challenging times.
"Rehab" won Amy her second Ivor Novello Award, and it also won the Grammy Awards for the Record of the Year and Song of the Year.
8. What Is It About Men
Album: Frank
Released: 2003
"What Is It About Men" is the first song on this list that comes from Amy Winehouse's debut studio album, Frank. This album was not nearly as successful as her following albums, but it did introduce the world to Amy Winehouse. From here, she went on to find her voice more and more.
9. Between the Cheats
Album: Lioness: Hidden Treasures
Released: 2011
This Amy Winehouse sad song opens with the lyric, "I would die before I divorce ya." It seems to tell the story of married lovers, but the man still enjoys the company of other women. The exact meaning of the lyrics is hard to interpret precisely.
As with many of Amy's songs, and also with this song, we can find a reference to her love of drinking, which is sadly also what took her away from this life.
10. You Know I'm No Good
Album: Back in Black
Released: 2007
Another of Amy Winehouse's popular songs is "You Know I'm No Good." It is sad when someone feels no good. The lyrics continue to show how Amy Winehouse felt about herself. She talks about being "trouble," a cheater, and "no good."
Through an artist's music, we get a glimpse into their mind, especially with such brilliant and tortured souls as Amy Winehouse.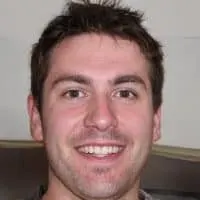 Alex is a man of many talents. He's been playing music since he was young, and has been the main content writer at Tone Start for the past few years. Alex loves to play around with different styles of music and enjoys listening to anything from country to classical.