Share on facebook
Share
Share on twitter
Tweet
Share on pinterest
Pin
His fame and influence on the Latin genre are undeniable, and although he knows exactly where he excels the most, you'd be surprised at what he's capable of. He's made a worldwide impression and has been a huge catalyst in the attention Latin music has received in recent years.
The artist is no stranger to a danceable party hit, but like anyone else, he's human and goes through a broad variety of emotions.
In this article, I'm going to dive into the 10 saddest Bad Bunny songs that have stuck with fans and made a mark on the music industry!
1. Amorfoda
This song is an interesting blend of simplicity and ballad-like influences that immediately latch onto listeners due to its dynamic quality. It doesn't offer any percussion at all, but it's driven by a melancholy piano progression that gets you in your feelings almost immediately.
His voice also has an excellent progression throughout the song, becoming increasingly passionate as time passes. Whether you speak their native language or not, you can easily hear the raw emotion in every word.
2. Solo de Mi
Another record that carries a sentimental tone, "Solo de Mi" has a calming piano melody that garners most of the song's emotion. It also offers crisp percussion that isn't too jarring and fits perfectly with the mild dynamics of the record.
His vocal prowess is undeniable, and every time it reaches new heights, the artist doesn't seem to miss a step at any point. Although the instrumental may be relatively simple, his vocal range is more than enough to hold your attention to the end, which also delivers a more club-heavy transition.
3. Si Estuviésemos Juntos
Boasting ethereal vocal chops that ring from ear to ear, this record was featured on his album X 100PRE, which is stacked with back-to-back hits among this standout record. It delivers a slower tempo than much of his other music, and it's clear that many fans latched onto the lyrics of the song.
What's great about Bad Bunny's music is that it can carry a sentimental tone while carrying a danceable tempo that gets people on their feet. On top of it all, he boasts a unique voice that's immediately recognizable, considering his worldwide status.
4. Otra Noche en Miami
Parts of the percussion of this record are somewhat nostalgic of the 2010 era with long-drawn-out synth pads and a classic R&B take on the percussion. The artist takes a blend of testing his vocal range with a cadence that's more reminiscent of rap and R&B music.
The record offers a great mix of genre influences, and although it may feel somewhat dancey, I can't ignore the feeling that this is one of the saddest Bad Bunny songs on this list. The production effects on his vocals couldn't be more fitting, as the reverb is warm and fills all of the open space perfectly.
5. Canción con Yandel
This fan favorite can be found on his album Las Que No Iban A Salir, and it delivers a catchy Latin instrumental that's easy to sink into. The record also brings supporting vocals from famed artist Yandel, and they trade off throughout the record while adding to the storyline.
I feel this is another one of his records that have some nostalgic qualities, as his production choices bring enveloping, warm synth pads, along with the crisp percussion he's known for. It's another track from Bad Bunny that's highly replayable, without a doubt.
6. Bye Me Fui
Part of what makes music so amazing is the fact that a translation isn't needed to feel the emotions an artist is expressing. Listeners may not catch every word, but the dynamic qualities of this record make it clear to me that it could well be one of the saddest Bad Bunny songs by far.
The song's title, "Bye Me Fui," translates to "Bye I Left," which makes it evident that the artist is potentially referencing a past love or close friend. Regardless of what language you speak, music has always been known as a universal language for a reason.
7. Dime Si Te Acuerdas
The artist is known for a few identifying qualities in his music, and it's clear he loves to use vocal chops and samples in the background of his productions. "Dime Si Te Acuerdas" is another record that displays the artist's vocal range and the transitions between a rap cadence to singing his heart out.
You'll find light synth melodies that aren't distracting, and every ripple from the reverb in the song will surround you from every angle. I'd say this is a great song to listen to with your favorite pair of headphones.
8. Haciendo Que Me Amas
Once again, Bad Bunny may be primarily known for his upbeat tracks and party bangers, but his slower records are equally, if not more impactful. Often overlooked by his mainstream records, the artist truly knows how to put an album together.
This song's title translates to "Making You Love Me," and it has all of the qualities of a heart-wrenching love song. Found on his album El Último Tour Del Mundo, this is just one of many hits from the stellar body of work.
9. Ignorantes
A one-of-a-kind collaboration between Bad Bunny and Sech, they tested their artistic prowess, and it produced a hit that's hard to ignore. From the production quality and dynamics alone, I feel it's one of the saddest Bad Bunny songs, as the lyrical content hit home for me.
It's clear that many other fans feel the same way, and although it has an enticing percussion structure, the lyrical content can easily get into your head. Sometimes, songs like this are best appreciated when you want some alone time to reflect.
10. La Canción
This record offers an excellent collaboration between two of Latin music's most impactful artists in recent years. The talent between Bad Bunny and J Balvin shines through effortlessly, and the kicks in the percussion perfectly represent a beating heart.
Sometimes these minor production choices are intentional, but like many songs, the record is open to individual interpretation. Bad Bunny has many sentimental records, but I couldn't end this list without including La Canción, primarily due to its beautiful brass solo breaks.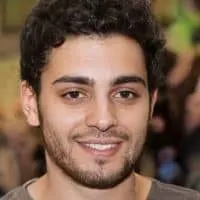 Justin is an audio engineer with years of experience in the field. He has been creating and playing music his entire life, but he really found his passion for engineering when he was introduced to Logic Pro at age 10. Justin has spent countless hours perfecting his craft and now works as a freelance engineer out of Boston, MA.