Share on facebook
Share
Share on twitter
Tweet
Share on pinterest
Pin
What else is there to say about The Beatles. More has been written about these four lads from Liverpool than has been written about Shakespeare, The Bible, and Ferdinand Magellan combined.
That's not true, but the fact that you believed me proves just how important you consider them.
Certainly, they were a cultural phenomenon, but they were also unbelievable songwriters. They were capable of crafting catchy one-liners like "Eight Days a Week," experimental and abstract psychedelic lyrics like the ones found in "Yellow Submarine," but they were also capable of crafting some of the most heartbreaking songs.
Below you will find 10 of the saddest Beatles songs. They are about lost loves, ended relationships, and sometimes the meaninglessness of life.
1. Julia
One of the saddest Beatles songs is this one off the White Album that John Lennon wrote about his mother, Julia Lennon.
She taught John his love of music and how to play several instruments and sadly died in the late 1950s before John came to prominence as one of the fab four.
The song is a gentle guitar plucked song, played on the record by Lennon himself in a spare and vulnerable style. The ending of the song has several insistent repetitions, suggesting the urgency of his efforts.
2. For No One
"For No One" is a minor anthem for the lonely. With its stuttering rhythm and faux-grandeur, it recalls the indignant posture of the lonely. The French horn that pops up adds an heir of dignity to the proceedings.
The McCartney tune is understated and mature and gives off the stiff-upper-lip mentality so common of that generation. The song seems to end before it can crescendo into overzealous emotion like someone who leaves the room before they start crying.
3. Yesterday
This is one of the most famous Beatles songs and thus a must for the list of the 10 saddest Beatles songs. It's a tale of loss punctuated by aching strings and some very beautifully melancholy vocal melodies in the chorus.
It was a McCartney penned song (though like so many Beatles songs it is credited to Lennon-McCartney) and it marked the first time a song was performed solo by one of the members of the band. McCartney alone at the piano creates an added atmosphere of loneliness.
4. Eleanor Rigby
A hymn for the lonely. Who hasn't been sad and dejected in their rooms with headphones and this song turned up to ten?
Misery loves company, they say, and looking at "All the lonely people," sometimes soothes the wounded soul.
The loneliness of the song is about existential solitude rather than heartbreak and the lyrics about a woman who died and was forgotten play on a fear we all have; the fear of insignificance.
5. She's Leaving Home
This kitchen sink drama tells the story of parents saying goodbye to their child. It has more in common with the type of weepy stuff Scott Walker was doing at the time than it does with the rest of the songs on 1967's Sgt. Pepper's Lonely Hearts Club Band.
Ironically this song about saying goodbye was hardly even a Beatles song as the song's instruments were entirely played by an orchestra hired by Paul McCartney. Perhaps Paul had leaving on his mind when he recorded it?
6. In My Life
At first listen, it might not be quite clear why 1965's "In My Life" belongs on the list of saddest Beatles songs. It's a song about reflection and in that it has elements that are sweet.
The speaker professes his love for someone he loves. He puts that person above the other things in his life. It even has a bouncy George Martin piano solo in its middle section (sped up to sound like a happy harpsichord), but there is a melancholy to the song. It's about loss as much as it's about love.
John Lennon wrote this tune for the Rubber Soul record and he says it was one of the first times he wrote about his own life. It begins to reveal the gloomily introspective nature the songwriter would go on to display for years with the Beatles and as a solo artist.
7. Free As A Bird
Sure it's great that this lost Beatles tune was unearthed in the 90s. John Lennon's voice was like an old friend visiting for one last time. The lyrics are heavy and contemplative, but not particularly sad.
The sad part is in knowing that it would be the last time anyone got the chance to hear a new John Lennon song.
It was the swan song and everyone knew it. The last Beatles song. The end of an era. The end of something for a generation.
8. You've Got To Hide Your Love Away
The rolling strums of this song, propel the tune forward. It gives the kind of advice any love-scarred person might give: "Gather round all you clowns / You've got to hide your love away."
John's shouts seem like the authentically desperate yawps of the wounded. He seems to be speaking from experience.
9. It's Only Love
This 1965 single (which appeared on Help! In the UK and Rubber Soul in the US) was at the beginning of the band's experimentation.
It retains some of the throwaway nature of earlier singles like "Love Me Do," and "Please Please Me," but manages a bit more maturity and thus a bit more complexity of emotion. It tells the story of someone cynical about love, worn out by love, and skeptical of love.
The saddest part may be that kids so young came to devalue love so much.
10. Yer Blues
The Beatles were known as a mop-top group of English lads who wrote catchy bubble gum tunes and then transformed into psychedelic spiritualists. It sometimes is easy to forget that they loved to play the blues. And they weren't half bad at it either.
They never quite played American blues the way their British compatriots The Rolling Stones or Led Zeppelin did, but every once in a while they pulled out a heck of a blues tune.
And where else would a blues song go but on the list of the saddest Beatles songs?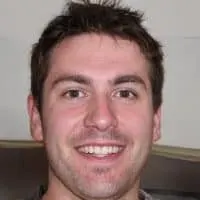 Alex is a man of many talents. He's been playing music since he was young, and has been the main content writer at Tone Start for the past few years. Alex loves to play around with different styles of music and enjoys listening to anything from country to classical.