Share on facebook
Share
Share on twitter
Tweet
Share on pinterest
Pin
Breakups are hard. Often there is a period of wallowing that needs to occur before acceptance comes and you start to move on with your life. Music is a great tool to use in this period, and our list today will help you do just that.
These songs are chosen for their emotion and lyrics and because they will tug on your heartstrings as you relate to every word in every song.
So without further ado, here is my list of the saddest breakup songs of all time.
1. Say Something by A Great Big World (Feat. Christina Aguilera)
Admitting to yourself that your relationship is truly over is one of the most important steps to healing from any breakup. "Say Something" by A Great Big World and featuring the beautiful vocals of Christina Aguilera is a song to play when you are finally at the stage where you are ready to accept it is over.
Released in 2014, the song featured on the band's album Is There Anybody Out There and is a brilliant song to add to your saddest breakup songs playlist. Let the collaboration of these artists help you heal as you finally let that someone go.
2. Let It Go by James Bay
It takes a lot of courage to realize that a relationship is not good for you and that it is time to let go of it. These are the sentiments that James Bay shares in his hit song "Let It Go."
With his soothing voice and characteristic guitar backing, James will help you let go of the pain of a relationship and find peace with your decision. "Let It Go" was released in 2014 and featured on Bay's album Chaos and the Calm.
3. Skinny Love by Bon Iver
Bon Iver is known for his emotional folk ballads that are so relatable to anyone who has ever been in a difficult relationship. His 2007 offering, "Skinny Love," is about a relationship doomed from the start as the pair struggle to make their relationship last a year.
The song was released on the album For Emma, Forever Ago and is a must for your breakup playlist. Please put it on, turn it up, and sing along as you fight for a relationship that you know wasn't really worth it.
4. Goodbye My Lover by James Blunt
Former British Army officer James Blunt instantly became a household name with the release of his 2004 album Back to Bedlam. One of the album's best songs has to be "Goodbye My Lover," an emotional goodbye as you end a relationship.
So often, we sit and reflect on everything that has happened and question where it went wrong, ultimately blaming ourselves, and this is exactly the thoughts James sings about in this iconic breakup song.
While it is never easy, saying goodbye is often necessary, and what better way to do this than by listening to "Goodbye My Lover" as you, too, try and puzzle out where the relationship fell apart.
5. The One That Got Away by Katy Perry
The what-ifs and maybes of any failed relationship are hard to bear. Katy Perry knows all about this as she sings in her emotional song "The One That Got Away."
Rehashing her relationship with her high-school crush, she wonders where the relationship might have gone and the adventures they would have taken.
"The One That Got Away" is a truly beautiful and moving song released in 2010 and features on the pop stars' album Teenage Dream. Utterly relatable is just one way I would describe this song, as it takes up the number five spot on our ten saddest breakup songs list.
6. Without Me by Halsey
Do you wonder if your ex still thinks about you? I know I do. It is only natural to wonder if you impacted their life in any way and if they are missing you. Even singer Halsey knows this feeling as she sings about it in her 2018 song "Without Me."
Relationships are hard work, even more so when you enter into a relationship with someone who has been hurt. You do everything for them, and when your relationship ends, you think about all the time and effort you put into this person.
"Without Me" is a great song for reflection, taking into account the hard work you put into a relationship and how it has ended regardless of your love, passion, and how you helped them heal from their past hurts.
7. July by Noah Cyrus
A toxic relationship is not good and can often leave you feeling like you are not good enough for the other person. If you've been in a toxic relationship, the song "July" by singer Noah Cyrus will have you nodding along as you listen to the lyrics that feel like they have been written just for you.
Released in 2019 on the album The End of Everything, the song has a haunting tone that will have you questioning your worth in what could be a toxic relationship.
At the end of the day, you must try to push past this feeling and learn to love yourself. "July" is the best song for healing from any breakup.
8. Let Her Go by Passenger
It isn't easy to realize that your relationship would be better if you ended things and ultimately let them go. While you may feel conflicted, knowing that you will miss the happiness they gave you, letting them go is often the best thing when you know the relationship is heading for disaster.
"Let Her Go" by the band Passenger was released in 2012 and featured on their album All The Little Lights. It is the perfect song to remind you that while letting go may be hard, it is necessary and could be one of the first steps to healing after a breakup.
9. Un-break My Heart by Toni Braxton
Have you ever wished that you hadn't gone through a breakup? Toni Braxton sure has, as she sings in her 1996 song "Un-Break My Heart." Considered a 90s classic, this song saw many women of that time through some of the worst breakups in their lives.
The song featured on the singer's album Secrets and went on to catapult her even more into stardom worldwide with its release. "Un-Break My Heart" is a must for those days where you just want to wallow in your grief after a breakup and take the number nine spot on our ten saddest breakup songs list.
10. Nothing Compares 2 U by Sinead O'Connor
Being dumped is never a great feeling. Healing from a breakup where you were the one broken up with can leave you confused as you wonder where things went wrong.
Sinead O'Connor released the relatable hit "Nothing Compares 2 U" in 1990, and it is still a favorite after a breakup after many years.
The haunting yet powerful song focuses on life after a relationship as you try and wade through your grief. Add this song to your breakup playlist, turn it up loud, and sing along with a bottle of your favorite wine in one hand and a box of tissues in the other.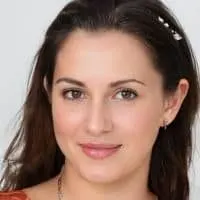 Alexandra loves playing the piano and guitar. She has always been a music lover, but it wasn't until she was in high school that she realized how much she loved to play. It allowed her to express herself without having to be verbally expressive, which is something she found very empowering.