Share on facebook
Share
Share on twitter
Tweet
Share on pinterest
Pin
You may know Bruno Mars from your Mom's ringtone. You may also know him from his and Mark Ronson's deliriously infectious 2014 hit "Uptown Funk."
No matter where your familiarity with the American singer-songwriter stems from, most people will agree that Bruno Mars has solidified his status as a pop icon, a talented musician capable of releasing earworm after earworm without fail.
Alongside the catchy, upbeat tunes the singer is perhaps most well-known for, Bruno Mars is also capable of writing some truly morose tunes every now and then.
Here is my list of the saddest Bruno Mars songs to ever hit the radio!
1. It Will Rain
Released as a single back in 2011, "It Will Rain" shows off Mars' typically pronounced vocals over a musically dramatic composition. Upon its release, the song was not a critical darling, drawing unfavorable comparisons to his earlier hit "Grenade." Still, it quickly found an appreciative audience when it appeared on the soundtrack for The Twilight Saga: Breaking Dawn Part I.
In all honesty, if you have been a fan of Mars' work up until this point, there is no reason why you would not like "It Will Rain." However, if you have yet to be convinced of the singer's prowess, I highly recommend checking out some of the other options on this list first.
2. When I Was Your Man
"When I Was Your Man" is one of Bruno Mars' most popular songs. It has been covered by several different artists and was a hit with critics upon release. However, its enduring popularity is most likely due to its relative simplicity and relatability.
The song features a piano as the sole musical accompaniment, and the lyrics describe the pain of losing someone while also expressing the hope that they are better off than when you left them. Mars' vocals give the song an intense feeling of vulnerability, endearing many listeners to the singer in the process.
3. Just The Way You Are
The popularity of "Just The Way You Are" is staggering. Upon its release, nearly every radio station played the song to death, so much so that it was difficult to find someone who had not listened to the song already.
"Just The Way You Are" may have suffered somewhat from its explosive popularity, but its status as one of Bruno Mars' best songs is no denying. Go back and listen to it again, and I guarantee that you will find it difficult not to love.
4. Grenade
Alongside "Just The Way You Are," "Grenade" is probably Bruno Mars' most popular song. Thanks to the song's relatability, everyone can recall precisely when they heard it for the first time, whether in the car, at a bar, or at home.
Where "Just The Way You Are" is decidedly upbeat, "Grenade" is morose but no less epic. The song features bombastic, hyperbolic lyrics that perfectly describe the insane lengths we would all be willing to go to for the ones we truly love.
5. Talking to the Moon
Bruno Mars clearly has a knack for bombastic love songs. Musically speaking, "Talking to the Moon" is perhaps best described as an almost overwhelming power ballad. The tune relies primarily on heavy percussion and a piano accompaniment.
Despite the overblown production, "Talking to the Moon" has a relatively slow, steady tempo which perfectly complements the sadness and regret described in the lyrics. The song is best listened to alone while crying in the bathroom.
6. If I Knew
"If I Knew" is a lesser-known Bruno Mars song from his second studio album Unorthodox Jukebox. But perhaps that is not a bad thing; there are some Bruno Mars songs that could do with being played a whole lot less.
Regardless, "If I Knew" is typical Bruno Mars fare, complete with regretful, sobering lyrics delivered with power and bombast in healthy doses. Really, the song is an easy recommendation to fans of the singer's work while also enhancing his listeners' appreciation.
7. Lighters
You would be forgiven for not recognizing "Lighters" as part of Bruno Mars' discography. That is because the song is not technically his.
"Lighters" was written primarily by Bad Meets Evil, a hip-hop duo composed of Eminem and Royce da 5'9. The song expresses a duality of deep regret for one's actions as well as an appreciation for one's victories and comebacks.
Some critics found the lyrical content to be lacking, and the change in style – compared to other Bad Meets Evil tracks – was equally disparaged. However, everyone agreed that Mars' performance in the chorus was excellent, making this another easy recommendation.
8. Our First Time
"Our First Time" is perhaps not quite as sad as some of the other songs on this list. It features a slow hip-hop style beat and sparse vocals mixed with Mars' typical overpowering performances.
Thematically, the song is also relatively simple, and the lyrics do not require much interpretation in order to understand the meaning behind them. This song would make a great addition to a more chilled-out playlist.
9. Too Good to Say Goodbye
While our previous entry was decidedly sparse and minimalist, "Too Good to Say Goodbye" features Bruno Mars' signature soulful vocals over a downtempo RnB backing track, a groovy bassline, and an even groovier chord progression.
Lyrically, "Too Good to Say Goodbye" is similar to songs like "Grenade" and "When I Was Your Man" in how they convey regret for one's actions and a longing to do better and be better.
10. Again
"Again" is another Bruno Mars deep cut. The song is not listed on Spotify and other streaming platforms. For this reason alone, the song is elevated above other Bruno Mars songs.
Despite this, everything Bruno Mars has come to be known for is on full display here, complete with a somber piano accompaniment to seal the deal. Of all the songs on this list, "Again" is the one you could most easily recommend to a non-fan of the artist.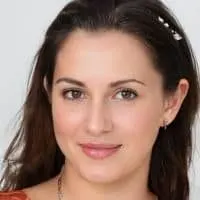 Alexandra loves playing the piano and guitar. She has always been a music lover, but it wasn't until she was in high school that she realized how much she loved to play. It allowed her to express herself without having to be verbally expressive, which is something she found very empowering.