Share on facebook
Share
Share on twitter
Tweet
Share on pinterest
Pin
Music can move people, bringing emotions to the surface that we didn't even know we were feeling. On the other hand, Christian music can strengthen your face and truly help you through even the darkest of days.
All the songs all have one thing in common – God's never ending love.
So without further ado, here is my list of the saddest christian songs of all time!
1. Held – Natalie Grant
Recorded in 2005, "Held" tells the story of a mother who lost her baby. Most parents will agree that it is unnatural to bury a child, and this song is featured on Natalie Grant's album Awaken, the heartache accompanying her baby's loss.
While words of comfort are usually all one has to hold onto in times like these, Natalie Grant sings of another type of comfort and being held by a greater power, protecting and supporting those who have gone through the nightmare of losing a child in one way or another.
2. Defender – Rita Springer
"Defender" was recorded for the 2017 album Battles. A song of hope and true faith, many have suggested the song is based on Exodus 14:14, which states that God will fight for you, no matter what.
This song is truly a fantastic reminder of God's love and dedication, even to those who feel that they are not worthy and do not deserve this love. A beautiful song for worship, "Defender," will only strengthen your relationship with God.
3. Pieces – Amanda Cook
God's love is unwavering and everlasting. That is the message that comes across so strongly in this song by Amanda Cook. Described by one listener as the most beautiful worship song ever, it is hard to find the right words to describe exactly how this song will leave you feeling.
If you find yourself going through a tough situation or a really bad time, "Pieces," from the 2015 album Brave New World, will give you the strength to push on and face whatever trouble you are experiencing with the knowledge that God's love will always be there.
4. Nothing Else – Cody Carnes
There will, unfortunately, come a time when even the most faithful of people question everything. From the path, they are on in life to their faith.
While this is normal, finding your way back to God is important. Cody Carnes captures the feeling of rediscovering that faith in his 2019 song "Nothing Else."
Taken from the album Awe + Wonder, the song speaks of giving yourself over completely to God and just laying all our troubles at his feet. Almost an apology, this song is a real tear-jerker with a powerful message about just giving everything over to God.
5. Maybe It's Ok – We Are Messengers
Have you ever felt not good enough? That whatever you are going through in life is not okay, and that you are alone? "Maybe It's Okay" is a strong reminder that God's love is everlasting, no matter the situation.
While reading the comment section of the music video, it was clear that it was a message for those who feel broken, as many spoke of hearing this song and feeling like it was okay that they were feeling depressed or hurt or just facing a tough situation.
A song of hope, "Maybe It's Okay," is from the band's 2019 album Honest and is worth a listen when you feel low.
6. Mention Of Your Name – Jenn Johnson
Psalm 34:18: The Lord is close to the brokenhearted and saves those crushed in spirit. This is the powerful yet emotional message conveyed in Jenn Johnson's song "Mention of Your Name" from her album After All These Years.
This song is truly one of the most beautiful worship songs I have ever heard and speaks of a woman's journey with her God. It includes a personal account of having her child and how she put all her fear before God.
Jenn Johnson has a truly unique voice, and her song "Mention Of Your Name" will have you singing along, even though it is one of the saddest Christian songs you will ever hear.
7. I Am No Victim – Kristene DiMarco
"A song of Deliverance" is how one listener describes "I Am No Victim" from Kristene DiMarco. God's love and comfort have the power to make even the darkest days easier to handle.
Originally recorded for the 2017 album Where His Light Was, this live version recorded at the Bethel church will leave you speechless at the raw emotion that DiMarco conveys in her song.
You are not a victim, no matter what you have done in life or what you have been through. Turn this one up loud and sing away your troubles.
8. Confident – Steffany Gretzinger & Bobby Strand
Giving your troubles over to God completely might seem impossible. But as Steffany Gretzinger sings in "Confident," His love is never ending. Some have described this song as awe-inspiring, and I couldn't agree more.
Often we find ourselves in a tough spot and feel that we have no one to turn to. But we do, and "Confident" is another reminder of the power and peace you can feel by giving it all to God. The song also features the beautiful vocal talents of Bobby Strand, making this a must-listen.
9. You Say – Lauren Daigle
I, like so many others, often question my self-worth. Self-identity is something that many battle with, and "You Say" is a song that we can all relate to. Lauren Daigle hits all the right notes and surprises us with this song off her 2018 album Look Up Child is a reminder to never give up on yourself.
Mostly considered a pop song, "You Say" is a Christian song with a message that everyone can relate to. Give it a listen, feel the words, and sing your heart out!
10. Reckless Love – Cory Asbury
Overwhelming and unwavering love is the theme of Cory Asbury's hit song "Reckless Love" from his album of the same name. With such powerful lyrics, the song can leave you in absolute awe of the love God has for us all.
Cory Asbury brings us a different kind of worship song with a beautiful melody that makes you want to raise your hands to the sky.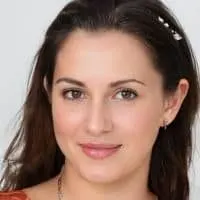 Alexandra loves playing the piano and guitar. She has always been a music lover, but it wasn't until she was in high school that she realized how much she loved to play. It allowed her to express herself without having to be verbally expressive, which is something she found very empowering.