Who doesn't love the Christmas season? From gifts and sparkling fairy lights to dinners with family and friends, Christmas truly is a time for joy. While many Christmas songs are happy, there are those that have a melancholic tone to them as they tackle the feelings of being away from your loved one during the holidays.
The songs on this list are sure to break your heart when you hear the stories the songs tell. Be sure to add these to your playlist this Christmas, and spare a thought for those who are lonely this Christmas.
So without further ado, here is my list of the saddest Christmas songs of all time!
1. Have Yourself a Merry Little Christmas by Judy Garland
I'm sure you have heard more modern covers of this Christmas classic, but in my opinion, none of them come close to this version that was recorded by Judy Garland in 1944.
The song featured in the classic 40s musical Meet Me in St. Louis and takes up the number one spot on my sad Christmas songs list.
Meet Me in St. Louis is a movie fraught with emotion as the stars look for hope in the bleakest of times, and "Have Yourself a Merry Little Christmas" echoes that hope when it seems there is none. Give this 1944 classic a listen as you prepare for the holiday season.
2. Ringing The Bell for Jim by Johnny Cash
"Ringing The Bell for Jim" is a Christmas song with a difference, and it tells the story of a little girl ringing the church bells for her brother who is dying. If you are religious, you will know that church bells are only rung at specific times, which is why her ringing them is so significant.
The song, recorded in 1963 for the album The Christmas Spirit, has a fairly happy ending as the priest who heard the bells is able to meet Jim, who has miraculously recovered from his illness.
Add this Christmas song to your playlist today, and remember that Christmas is a time for family and love, even in the darkest of times.
3. I Want to Come Home for Christmas by Marvin Gaye
Marvin Gaye's 1972 release of "I Want to Come Home for Christmas" will have you wiping away the tears running down your cheeks as you listen to the legend telling the story of a prisoner of war who wants to be with his beloved family for Christmas.
With lyrics that tell of his wish to see his children laughing and kiss his beloved under the mistletoe, this song is a tear-jerker!
"I Want to Come Home for Christmas" was released in 1972 and is definitely a one-of-a-kind Christmas song that will make you appreciate your family just a little bit more this year.
4. Someday at Christmas by Stevie Wonder featuring Andra Day
Wouldn't it be great if this Christmas song about hope and humanity would go viral this year rather than the same old songs we hear time and again?
Originally released in 1967 by Stevie Wonder, "Someday at Christmas" got a bit of a remake in 2017 when Stevie re-recorded his Christmas classic with Andra Day adding her vocal talent.
"Someday at Christmas" is a song about hope, humanity, and above all, peace. There's no denying that our world is in a state of utter chaos, and we all could use some peace and positivity, especially around Christmas time.
5. Christmas Shoes by Bob Carlisle
Bob Carlisle, singer of the beautiful but sad "Christmas Shoes," is no stranger to sad songs, and this 1997 song recorded for the album Saving Grace is a must-listen.
A song about absolute poverty at Christmas time, the song shares the story of a little boy wanting to buy his mother a pair of shoes for Christmas.
His mother is ill and dying, and the boy asks a man to help him buy the shoes so that she can look beautiful in case she meets Jesus that night. "Christmas Shoes" is a must for your list of the saddest Christmas songs and comes in at number five on mine.
6. I'll Be Home For Christmas by Bing Crosby
Bing Crosby released his Christmas hit I'll Be Home For Christmas" in 1943. The song quickly became America's most popular holiday song and was played on radios across the great nation.
"I'll Be Home For Christmas" is sung from the point of view of a WWII soldier who wants nothing more than to be home for the holidays, and it perfectly captured the feelings of many people at the time it was released.
Give this classic a listen and fall in love with Bing Crosby and his soulful voice this Christmas.
7. Merry Christmas, Darling by The Carpenters
Being away from those you love at any time is heartbreaking, and even more so around the holidays and Christmas. This 1978 release of "Merry Christmas, Darling" by The Carpenters captures this heartbreak perfectly as the duo sing of missing their love at Christmas.
"Merry Christmas, Darling" was recorded for the album Christmas Portrait and is the perfect addition to your playlist of the saddest Christmas songs. Play this one on loud when you are missing that special someone, and dream of the day when you will be together again.
8. Hard Candy Christmas by Dolly Parton
The holidays can be especially lonely for those who are spending Christmas alone after a recent breakup or loss. But with songs like Dolly Parton's "Hard Candy Christmas" to keep you company, you can kiss those blues goodbye.
Add some Dolly to your life when you add "Hard Candy Christmas" to your holiday playlist. Released in 1982, the song featured on the soundtrack to the movie The Best Little Whorehouse in Texas and has that classic Dolly sound that makes for easy listening.
9. Do The Know It's Christmas by Band Aid
"Do They Know It's Christmas" is a song with a difference and was written by Bob Geldof as a way to raise money to help struggling Ethiopians as they battled a famine between 1983 and 1985.
Featuring some big names like George Michael, Sting, and Bono, the song was released in 1984 under the name Band Aid.
It's always a good thing to see celebrities come together to raise money for a good cause, and "Do They Know It's Christmas" helped fight the hunger crisis in Africa.
There have been a few more recordings of this Christmas song in more recent times, but none come close to the original.
10. Last Christmas by Wham!
Thanks to video and music-sharing platform TikTok, classic 80s hits like "Last Christmas" by Wham are making a comeback.
Released in 1984, the song featured on the album of the same name and is about celebrating Christmas after a particularly bad breakup that saw the singer brokenhearted.
We all want someone to share the holiday season with, and Wham shares some pretty good advice on how to guard yourself against heartbreak around the holiday season.
"Last Christmas" brings me to the end of my list of the saddest Christmas songs and is a timeless classic.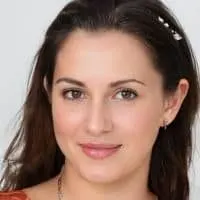 Alexandra loves playing the piano and guitar. She has always been a music lover, but it wasn't until she was in high school that she realized how much she loved to play. It allowed her to express herself without having to be verbally expressive, which is something she found very empowering.